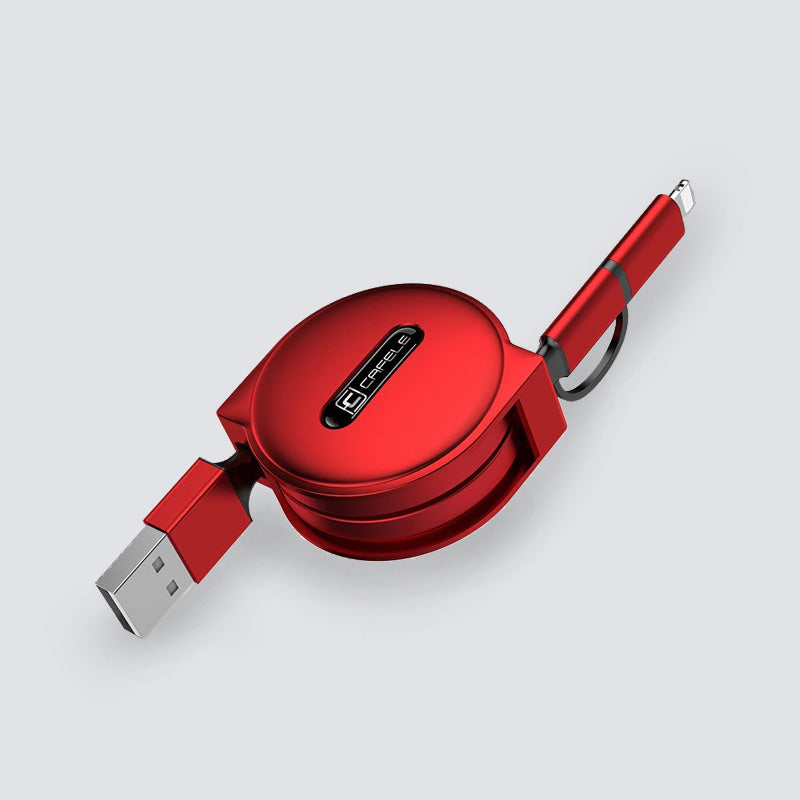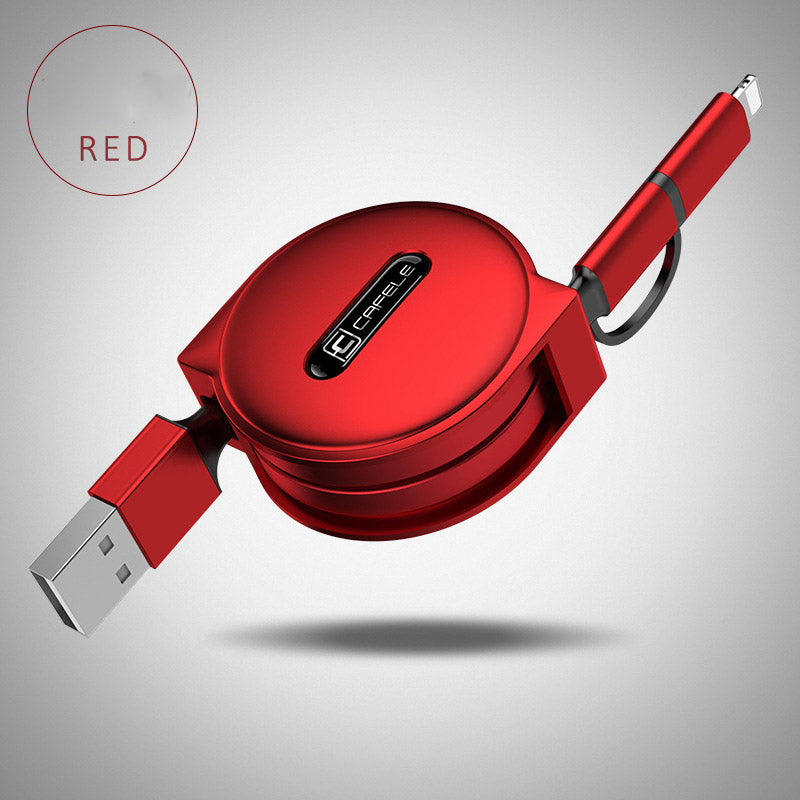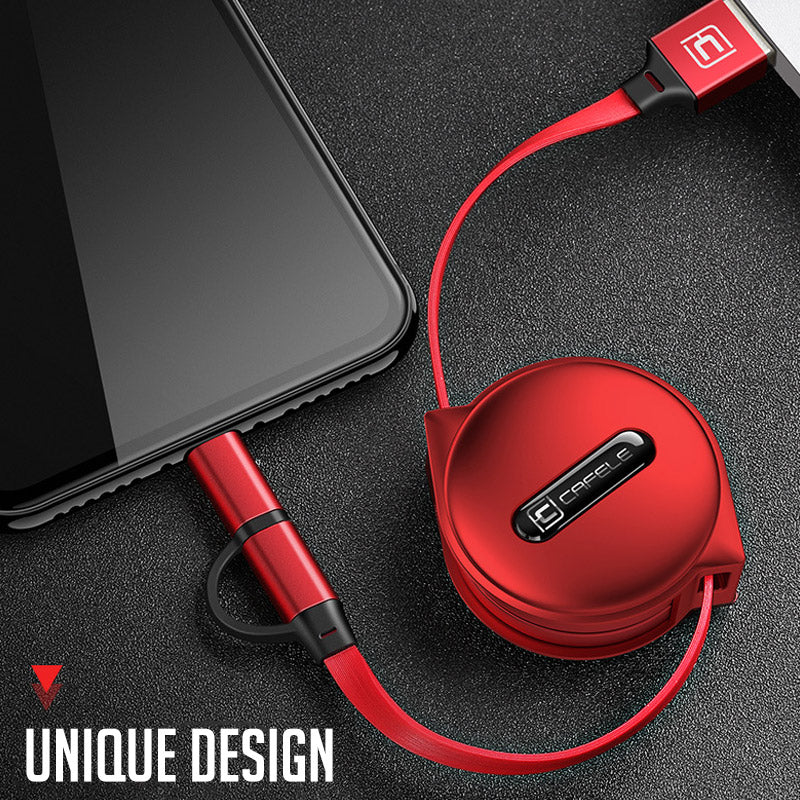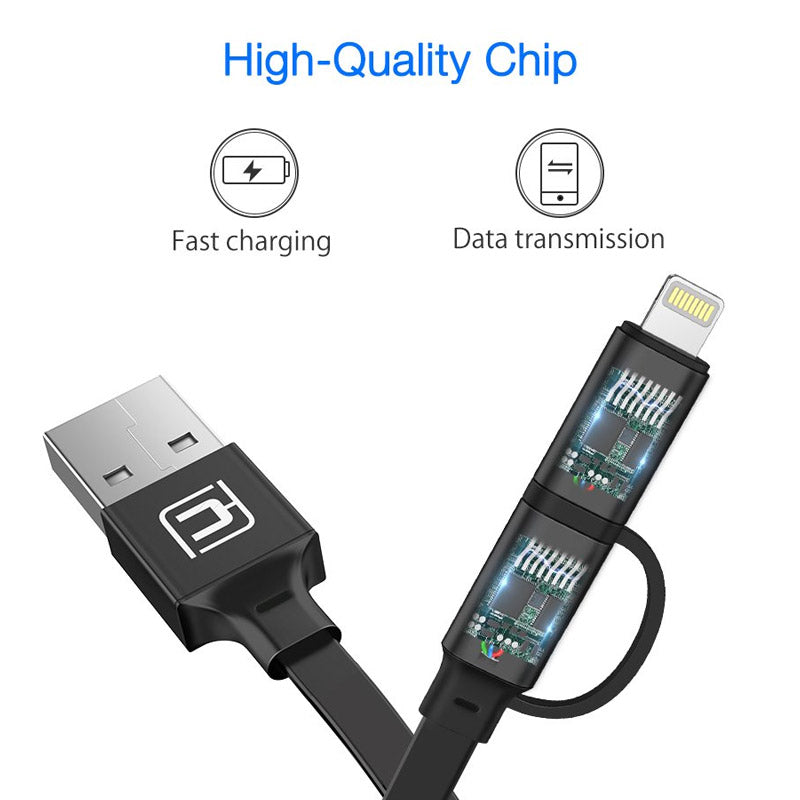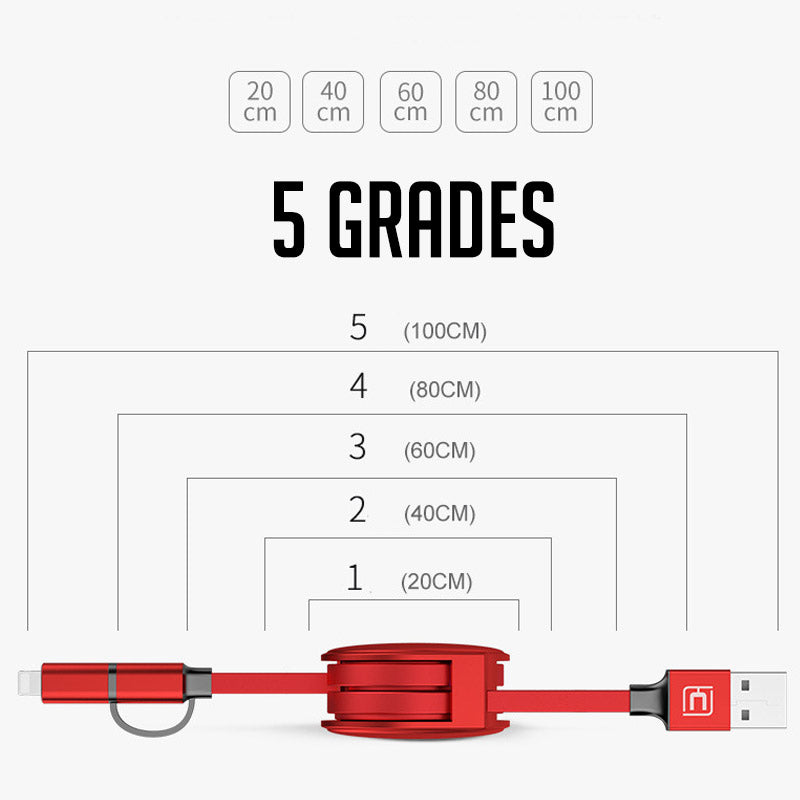 Stylish Cafele 2 in 1 Retractable USB Cable
LK-CW-C-001Bl
Premium Quality Stylish Cafele USB Cable 5A / 2 in 1 Retractable Cable (iPhone and Android) – Fast Charging
Available in 2 colors
Black | Red
Premium Quality Original Cable.
3.3ft length with 5 grades
(0.66ft/1.3ft/2ft/2.6ft/3.3ft)
Flat Cable, Durable Quality.
Compatible with all Micro USB Android Smart Phones and iPhone
5A Fast Charging Enabled.
Built in Intelligrnt Smart Chip.
Fast Data Transferring.
Anti Knotting Design.
Length 1.2 Meter.
IMPORTANT NOTE – Do not pull from one side, just pull BOTH ends of the cable and slowly release and the cable will store neatly in.