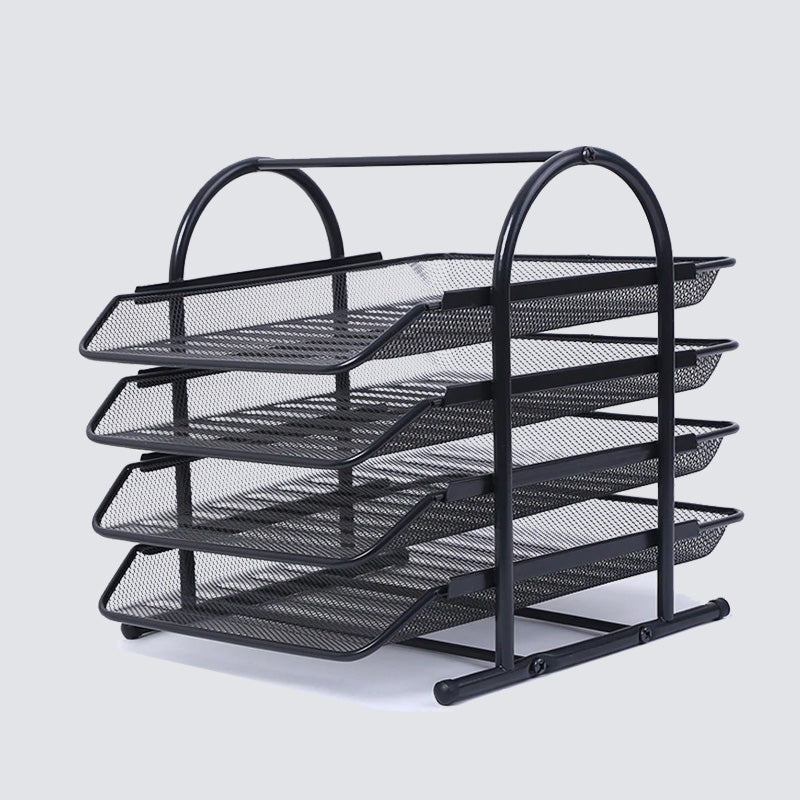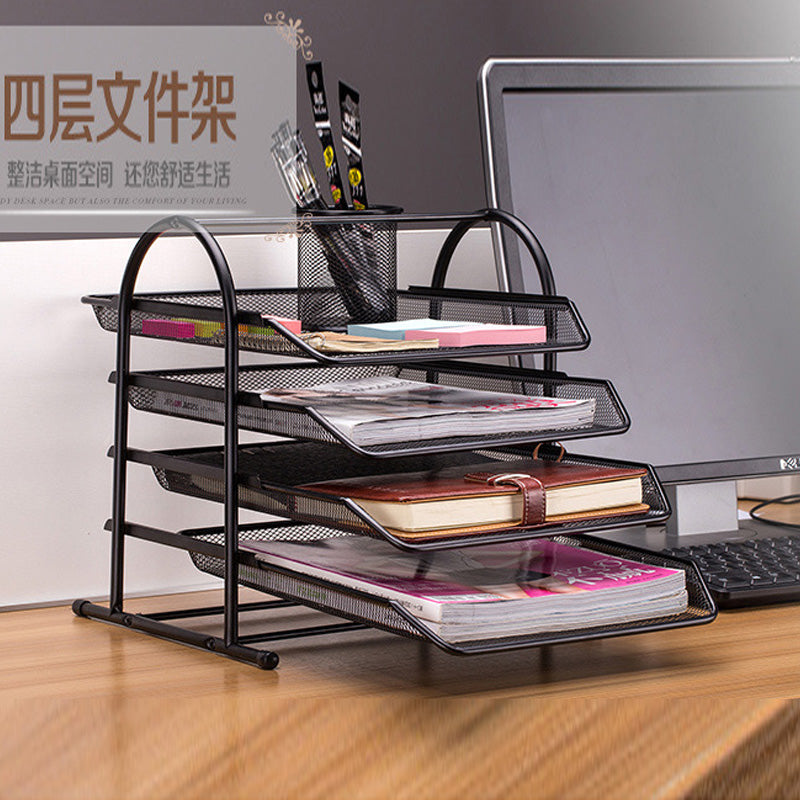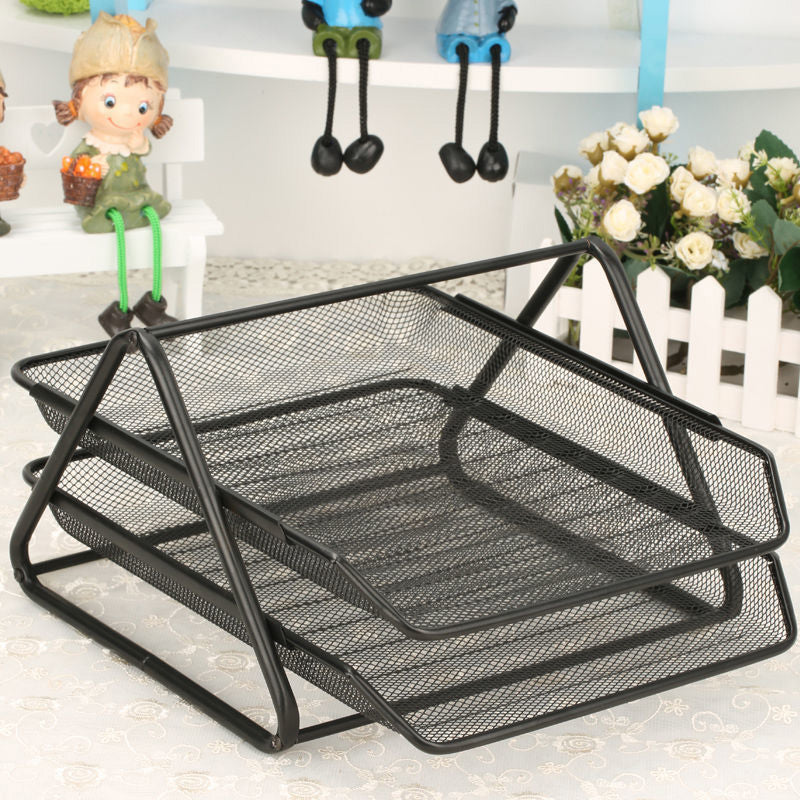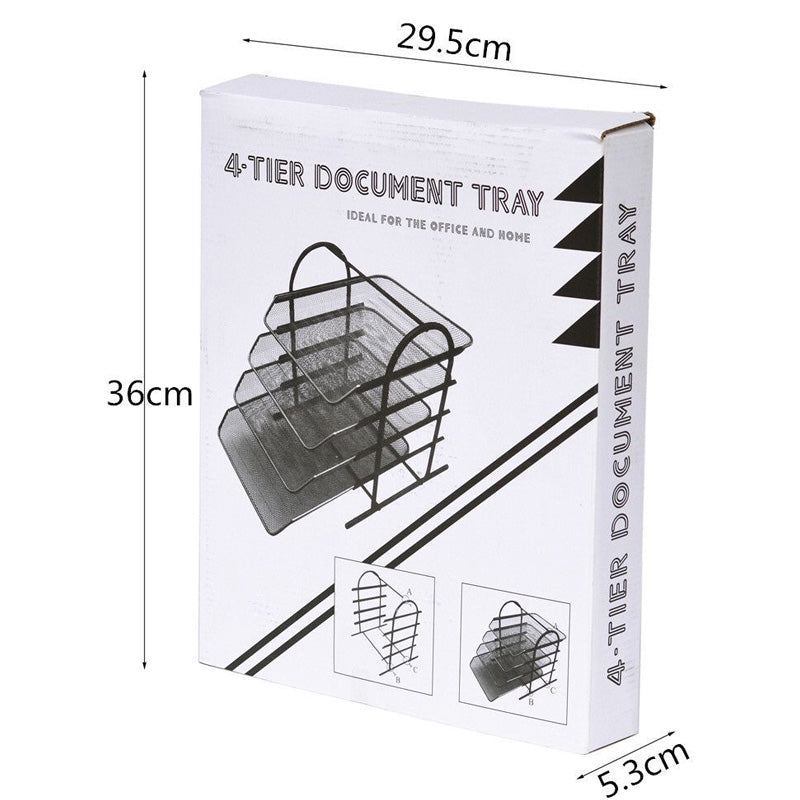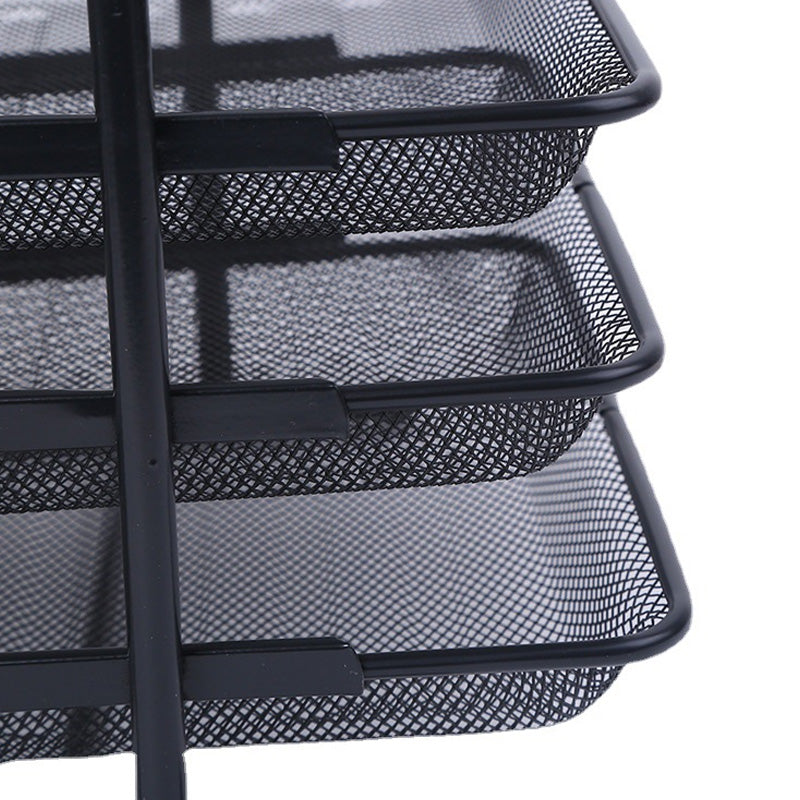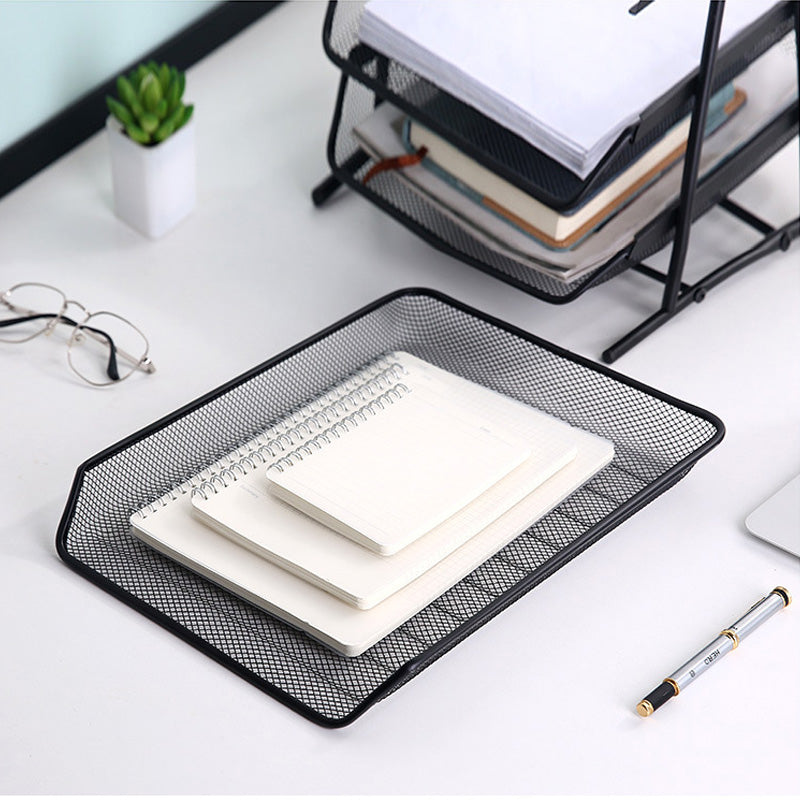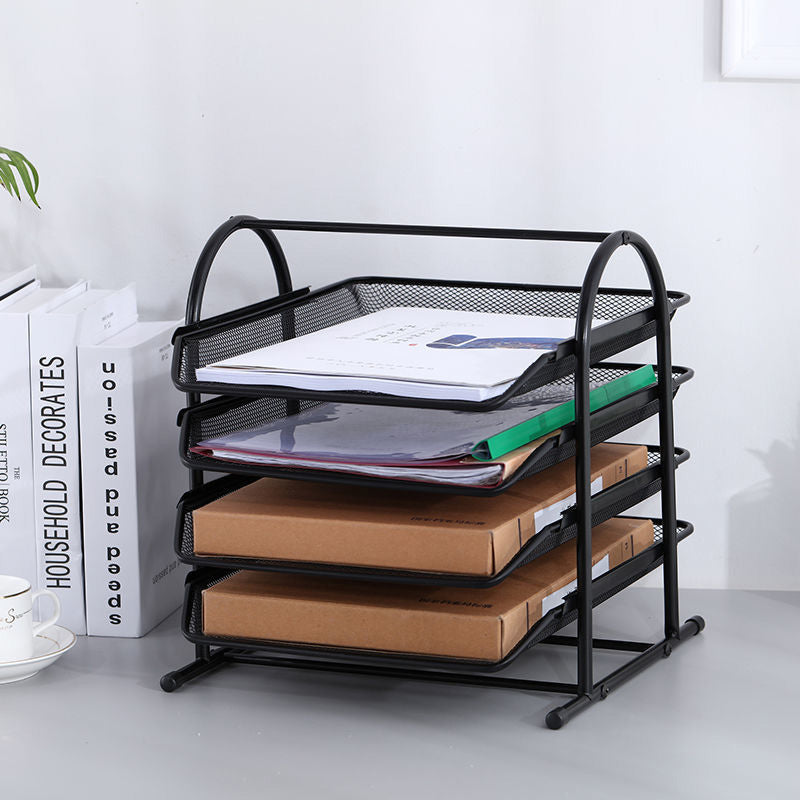 Sliding Metal Tray Pull Out Drawer Organizer
LK-TOrg-011T4
HEAVY DUTY LIGHTWEIGHT METAL MESH: This durable and stylish 4/2 tier metal letter, paper or file organizer makes it easy to organize and store your supplies including folders, paper, pictures, documents - easy carry handle at the top - coordinates with any work or home office décor.

MULTI TIER ORGANIZER DIMENSIONS: 4/2 Tier paper holder measures approximately 11.5" wide x 13.75" long x 12.5" tall - use at work or in your kitchen, media room, home office, bedroom or anywhere you have the need to organize paper and art supplies - sliding trays.

SPACE SAVING SOLUTIONS: Create space where space is limited by organizing and filing paper vertical rather than scattered all over your desk, counter or table - smart organizers look for creative ways to make space and this is the perfect space saving solution.