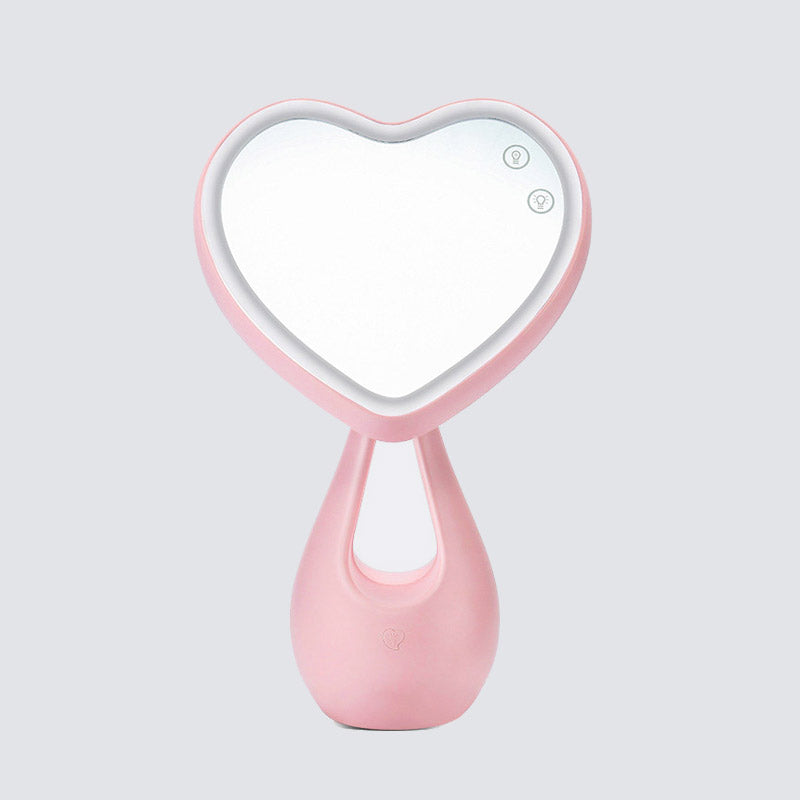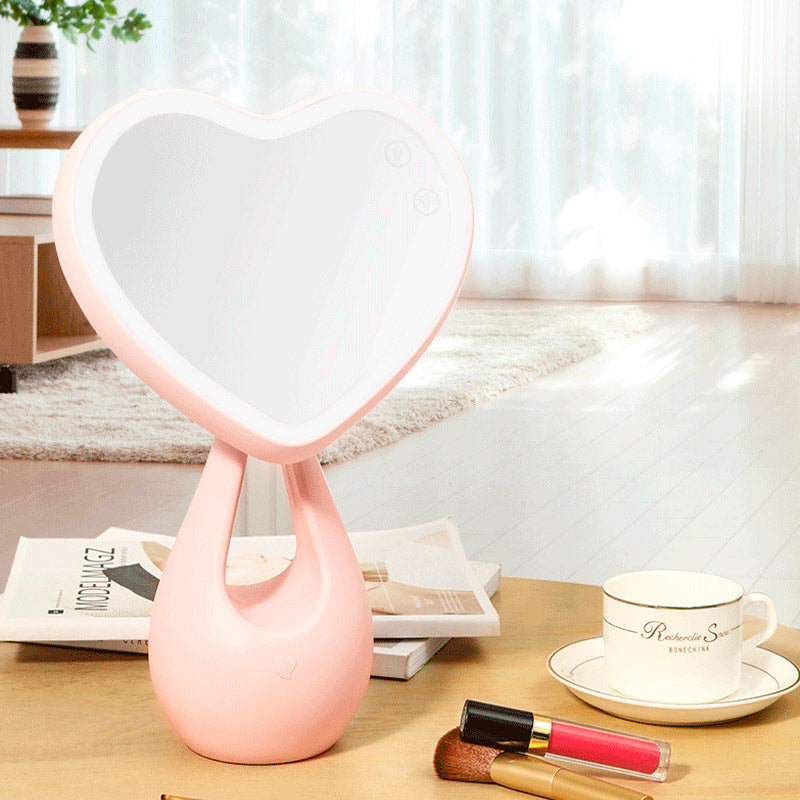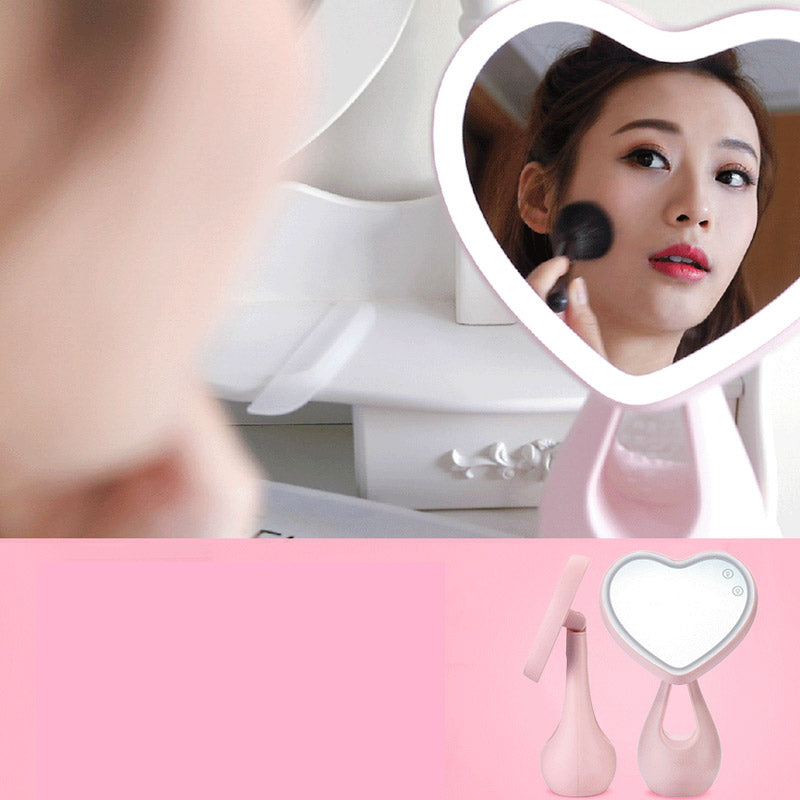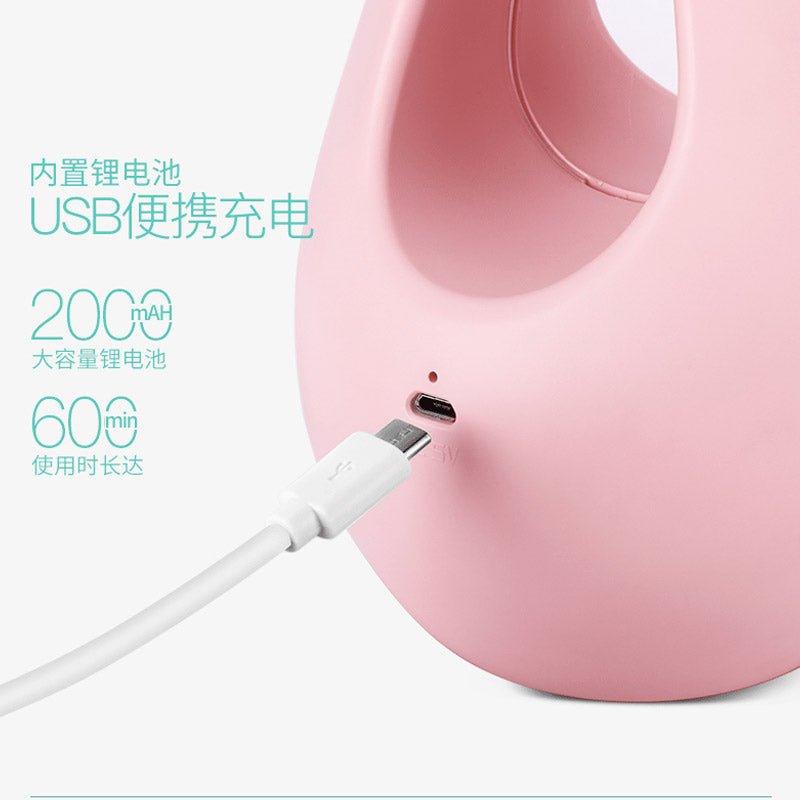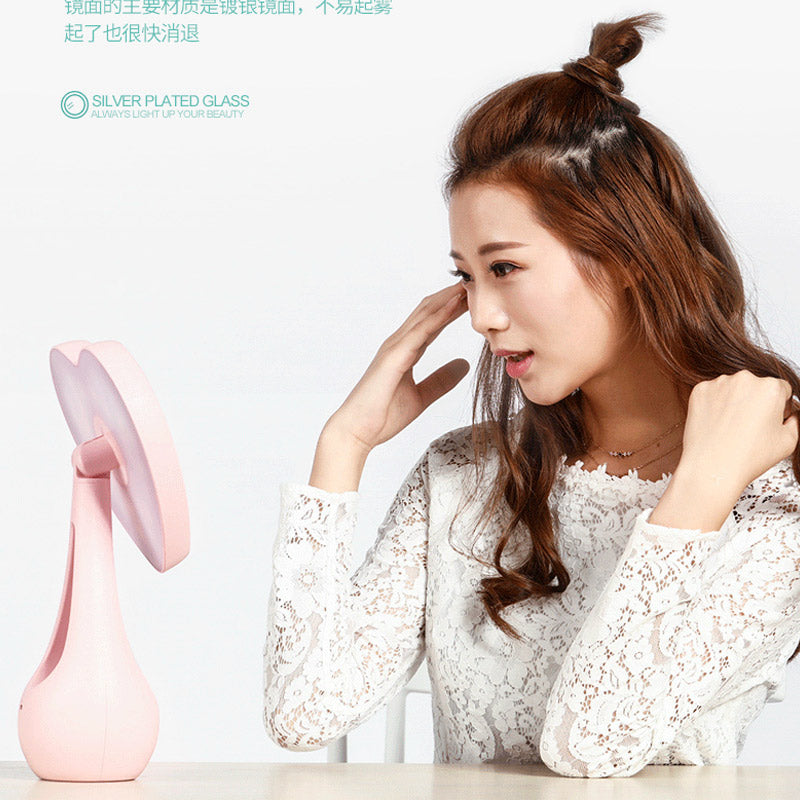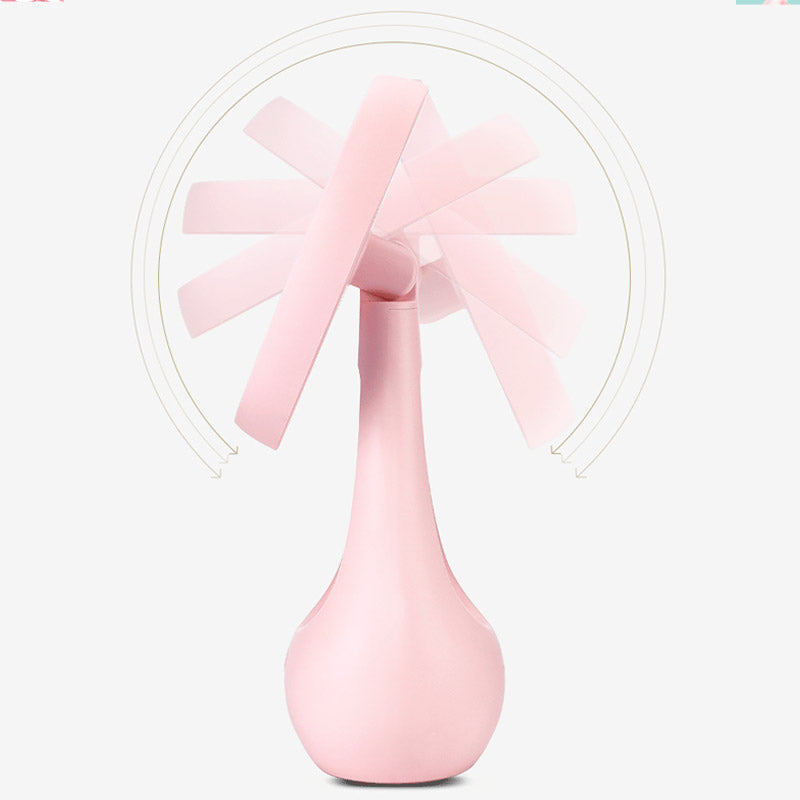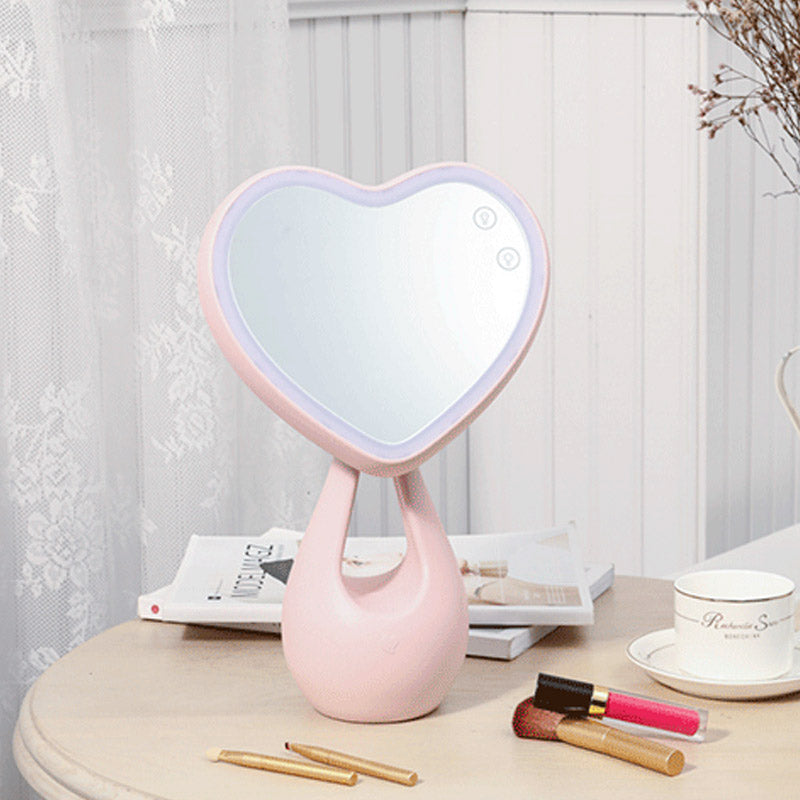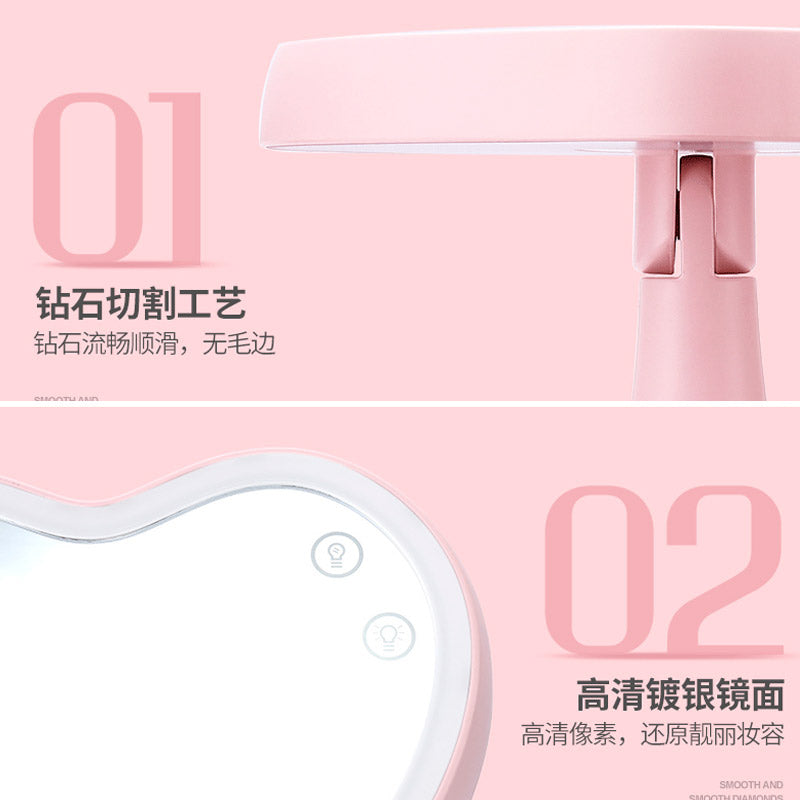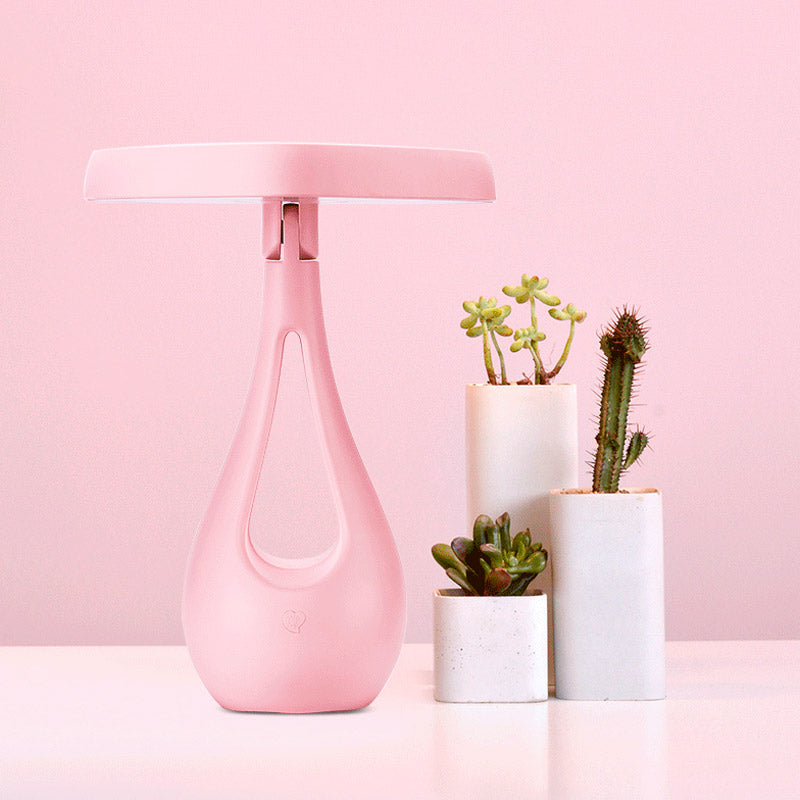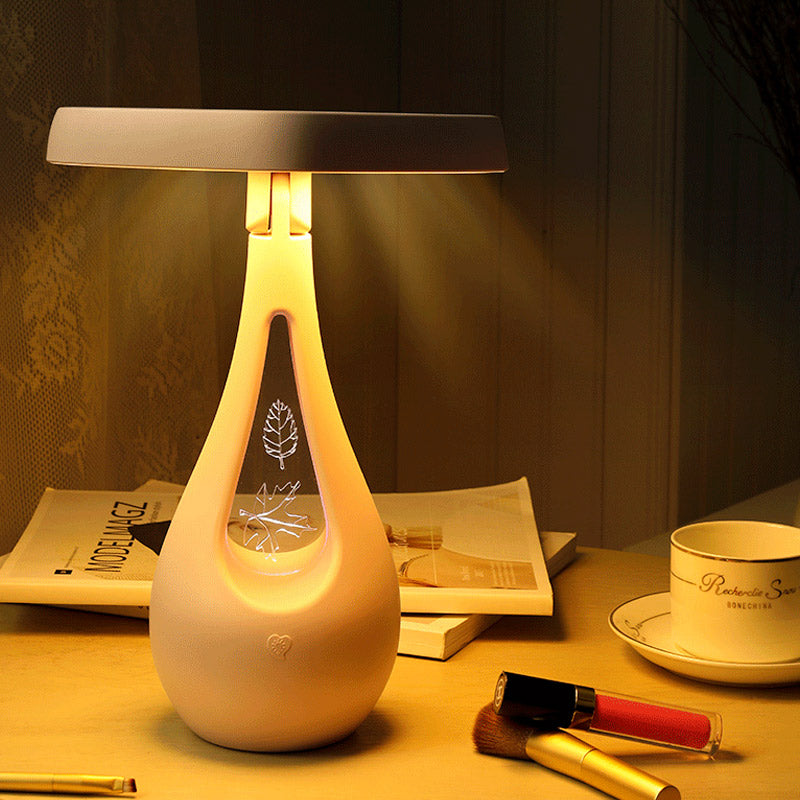 Rechargeable Heart-Shaped Mirror Table Lamp
LK-Lamp-013
Multi-Function -- It's not only a mirror, but also a lamp, special design for daily use, full-frame LED Makeup Mirror, Provides a brighter and clearer reflection of your face than regular LED makeup mirrors.

360° Revolving Design -- Specially designed flexible rotating shaft can be adjusted 360˚ back and forth, not only switching between makeup mirror and desk lamp, but also rotating freely according to your own angle.

Power Supply -- Built-in 2000 mAh large-capacity battery can be used independently for more than 3 hours away from the power supply, at the same time, you can also use the power cable to link the power for long time use.

You can adjust the brightness as you need, there are more than 7 different brightness.