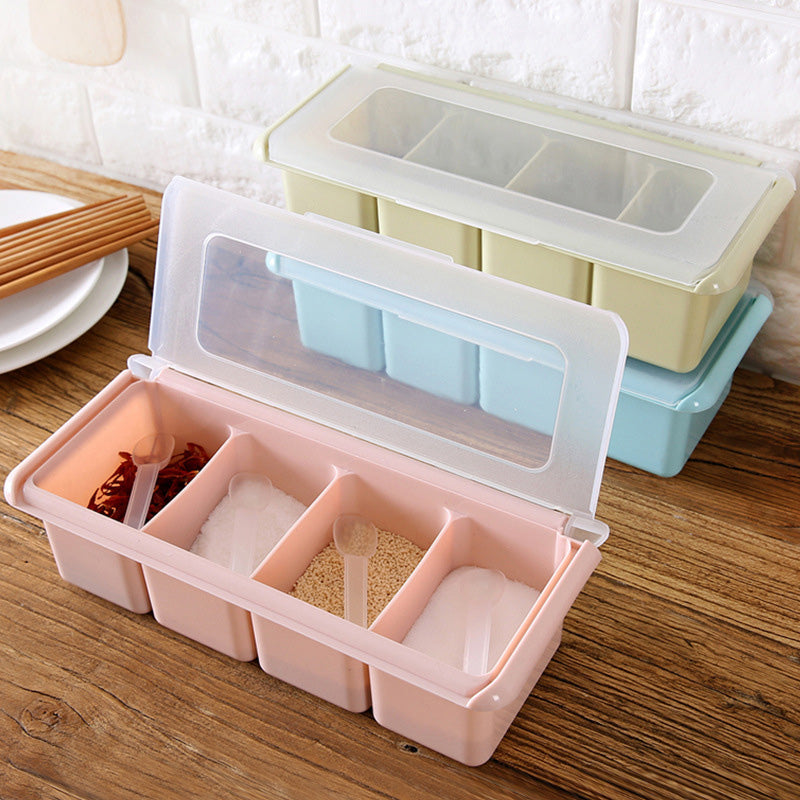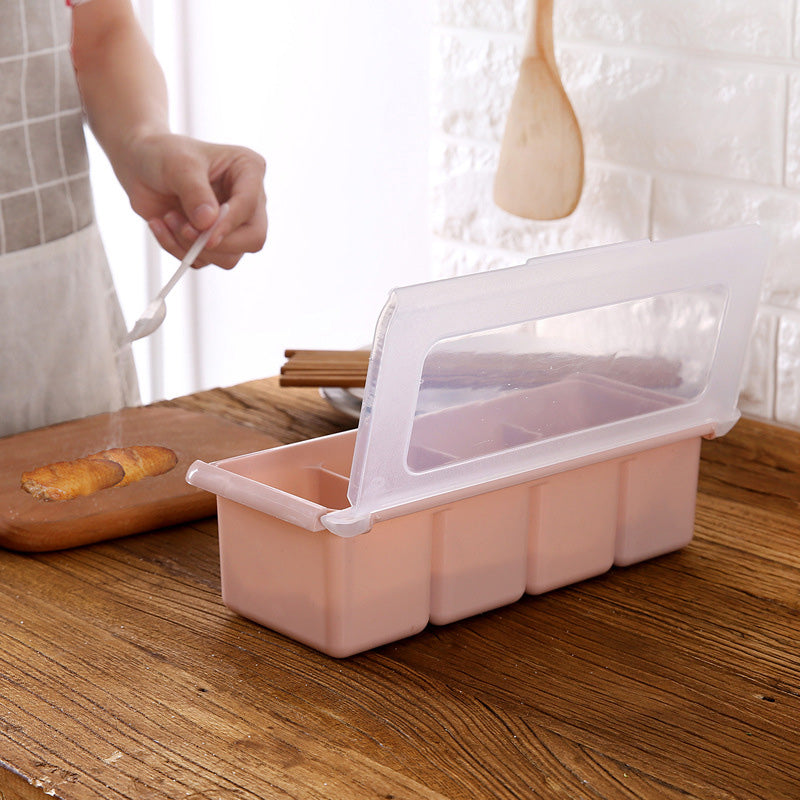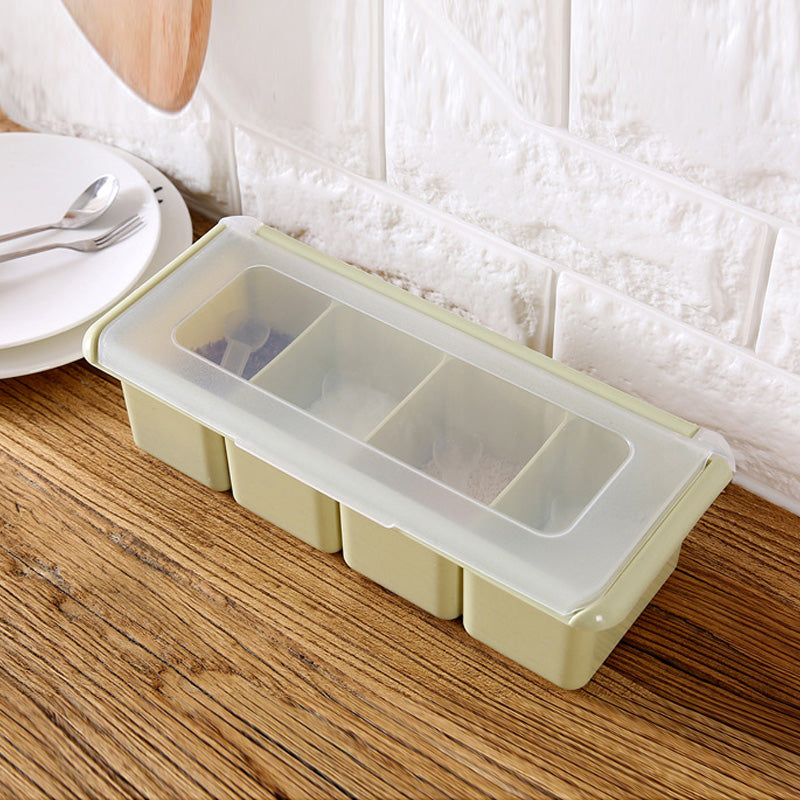 Plain Color Seasoning Jar Storage Box
LK-Sbox-004
Material : PP
Weight about 16g
Style : as shown in the pictures
Made of PP Material, with a cover for dust prevention, 4 Grid design, comes with a seasoning spoon, which can hold different seasonings and is easy to use. A variety of fresh colors, simple and generous decoration to your kitchen.

4 spoons included in the box.