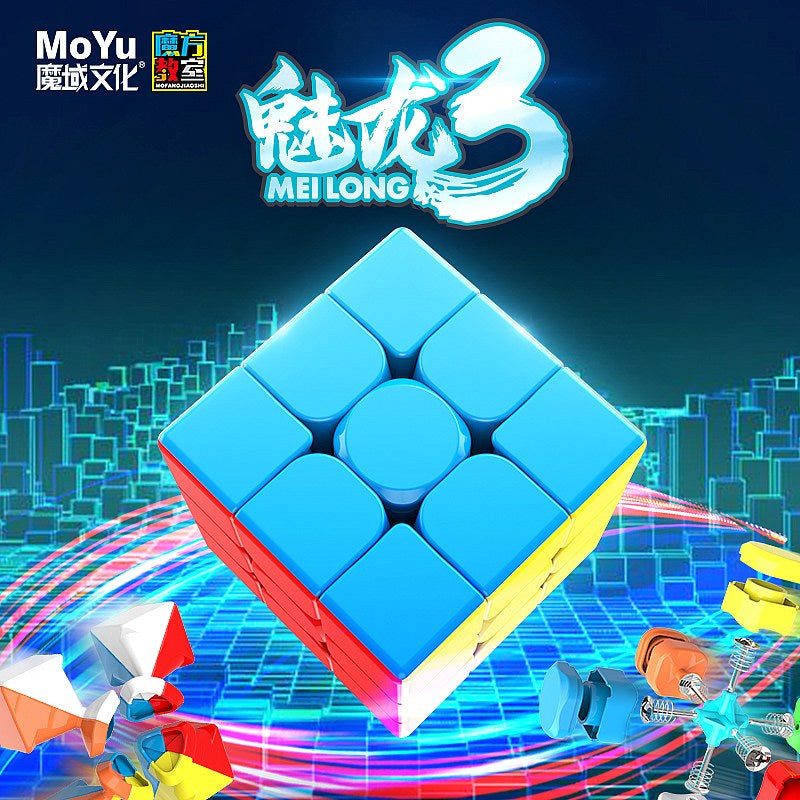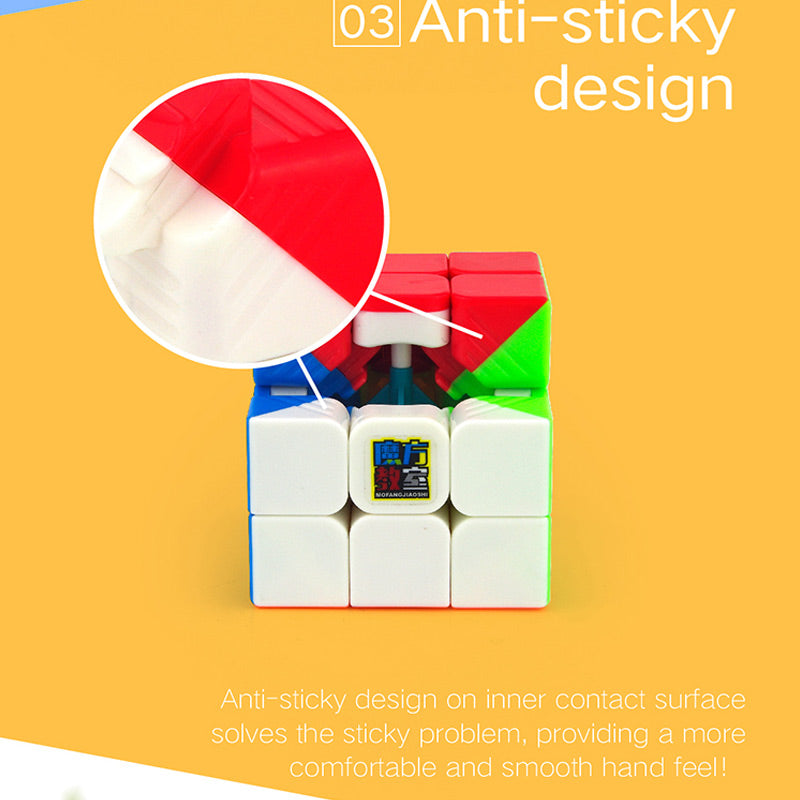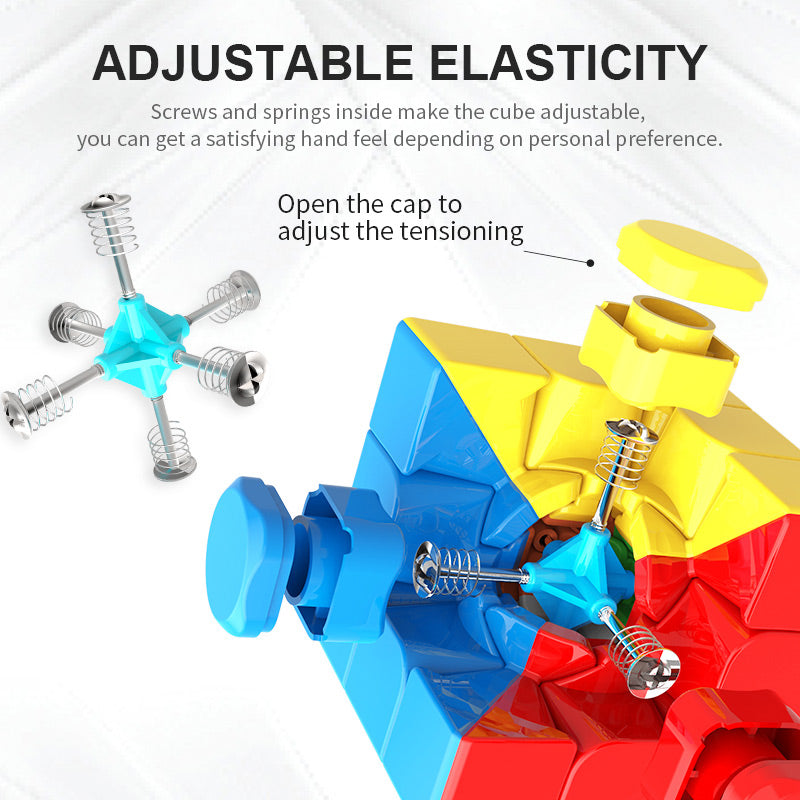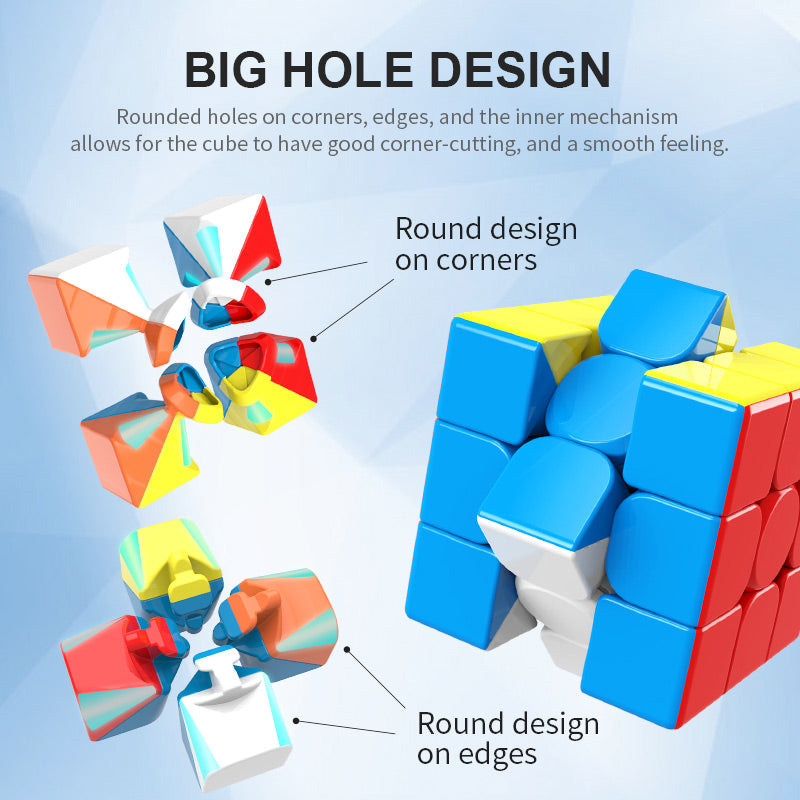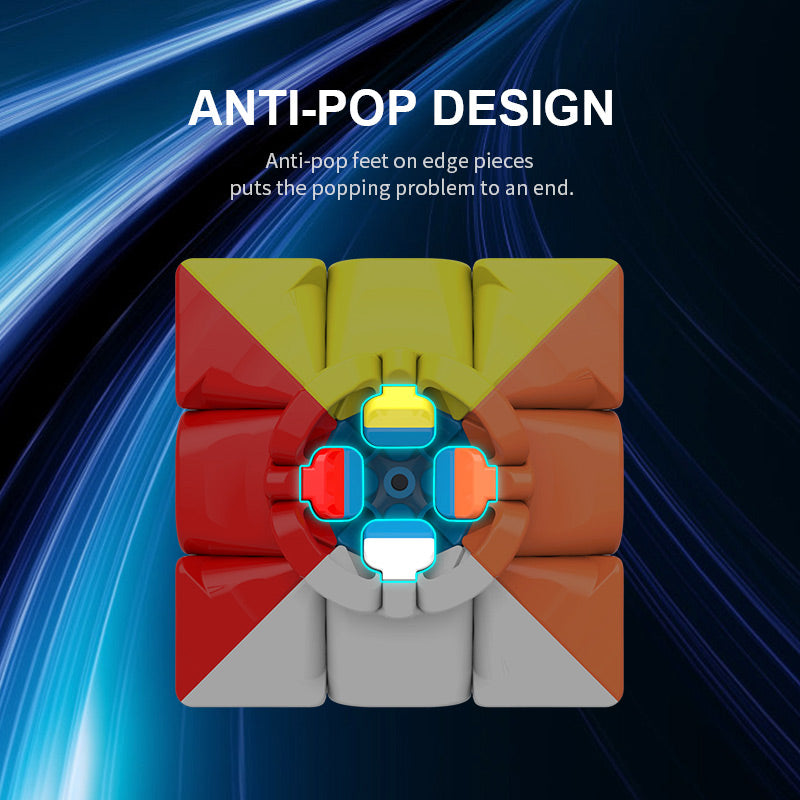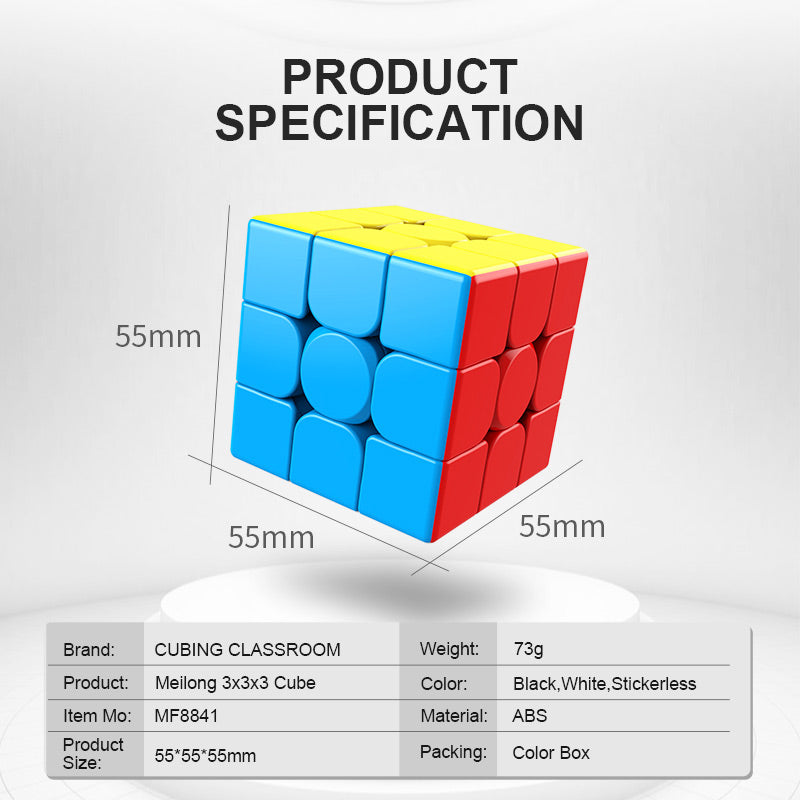 Moyo Sticker Less 3x3x3 Cube
Lk-Cube-016
Frosted and colorful design

MF3s is a 3x3 of Cubing Classroom series cubes, unique frosted surface makes the cubes has a good hand feel and reduces scratches on the surface, sticker less version provides a nice exterior. Big round, anti-sticky design and anti-pop feet bring an outstanding overall performance, it is definitely a budget friendly 3x3!

Frosted design

Frosted design on the surface brings a good hand feel and avoids scratches on sticker less cubes.

Anti-fall-out center cap

Unique anti-fall-out center cap deign makes the cap fixed on the center tightly, providing a better hand feel when turning the cube.

Sticker less structure

Sticker less structure makes the cube more colorful, easier to recognize the color and professional!

Anti-sticky design

Anti-sticky design on inner contact surface solves the sticky problem, providing a more comfortable and smooth hand feel!