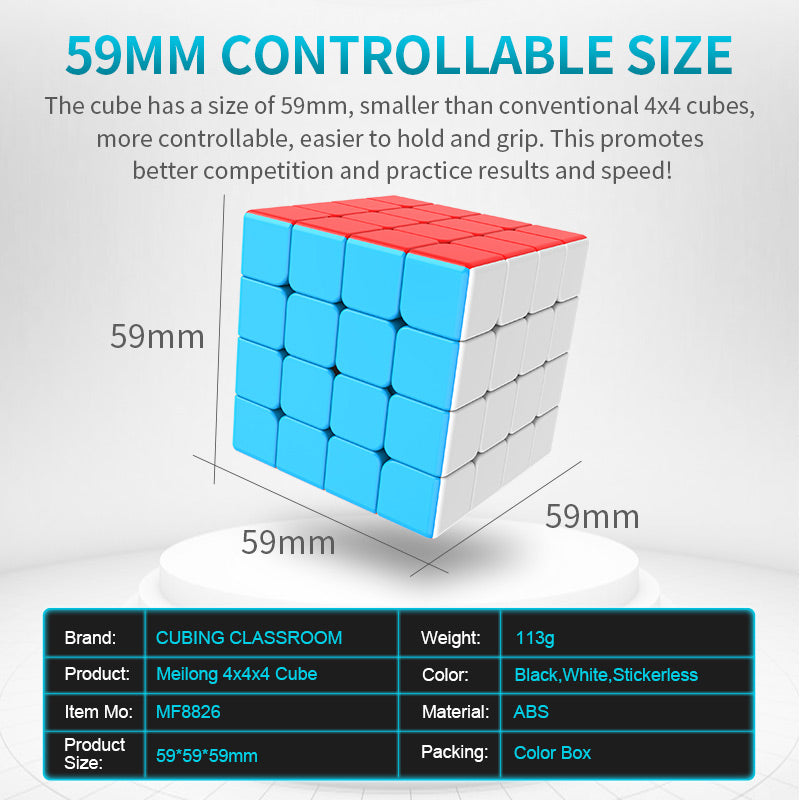 Moyo 4x4x4 Anti-Pop Speed Cube
Lk-Cube-015
59mm controllable size,
The cube has a size of 59m, smaller than conventional 4x4 cubes, more controllable, easier to hold and grip, this promotes better competition and practice results and speed.

Upgrade Positioning system
Optimized positioning system makes the core attached to the center pieces tightly, solving the lock-up problem.

Frosted Surface
Frosted surface brings a good hand feel and avoid scratches on sticker less cubes.

Impressive Anti-Pop Performance.
Widened small internal edges and new-added anti-pop cross-footed design for the big internal edges, the double internal feet matches the edges, which improves the overall anti-pop performance!