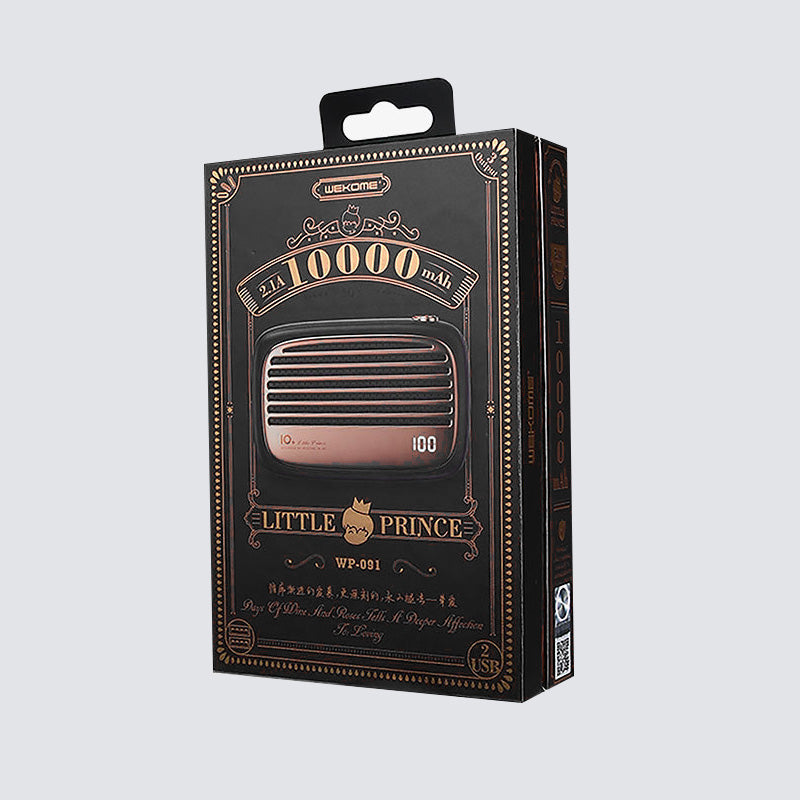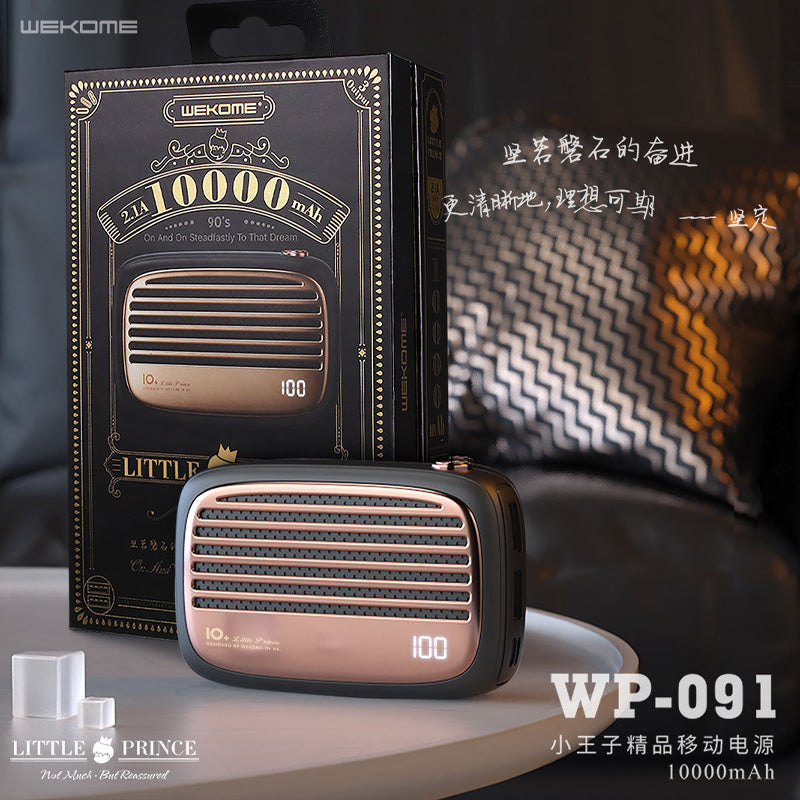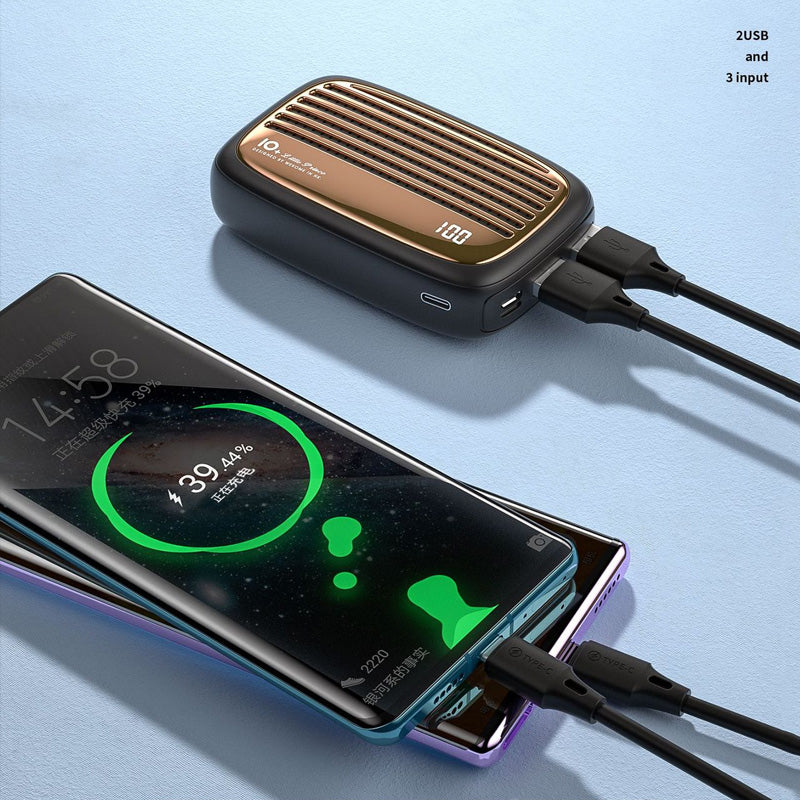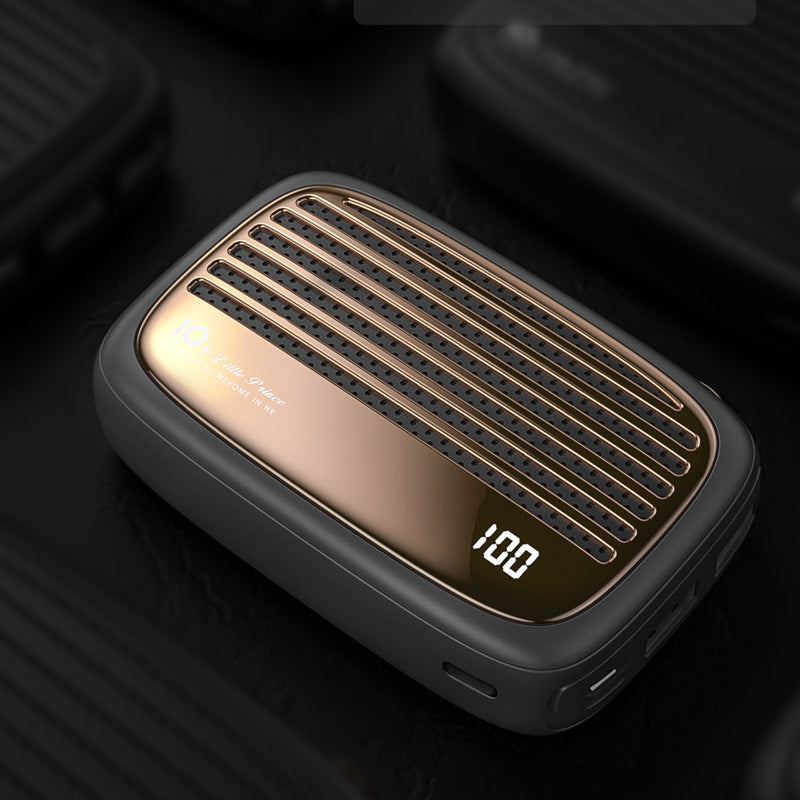 Little Prince Radio Series Power Bank 10000mAh
LK-PBank-019
Specification
Unique design – impressive 10000 mAh WP-901 Power Bank has a unique light model that is almost like a mini radio with many impressive decorative lines. The soft rounded edges, the combination of matte plastic and gold-gloss finish add to the elegance of WP-091
The smart design surface with a part of mesh makes WP-091 has better heat control, does not cause heat or danger of fire when used. Special products are integrated modern LED screen allows you to monitor the battery capacity when in use
Support dual charging – 2.1A power output With 2 USB charger ports WP-091 allows you to charge two devices simultaneously and stable and fast with standard 2.1A output
At the same time, the product is also equipped with 3 output ports of Type C, Lightning and Micro pins, which makes it more convenient for users.
Capacity 10000 mAh WK WP-091 uses polymer lithium battery core with capacity of 10000 mAh and 60% efficiency allows you to fully charge the mobile device Capacity:10000 mAh(37Wh).