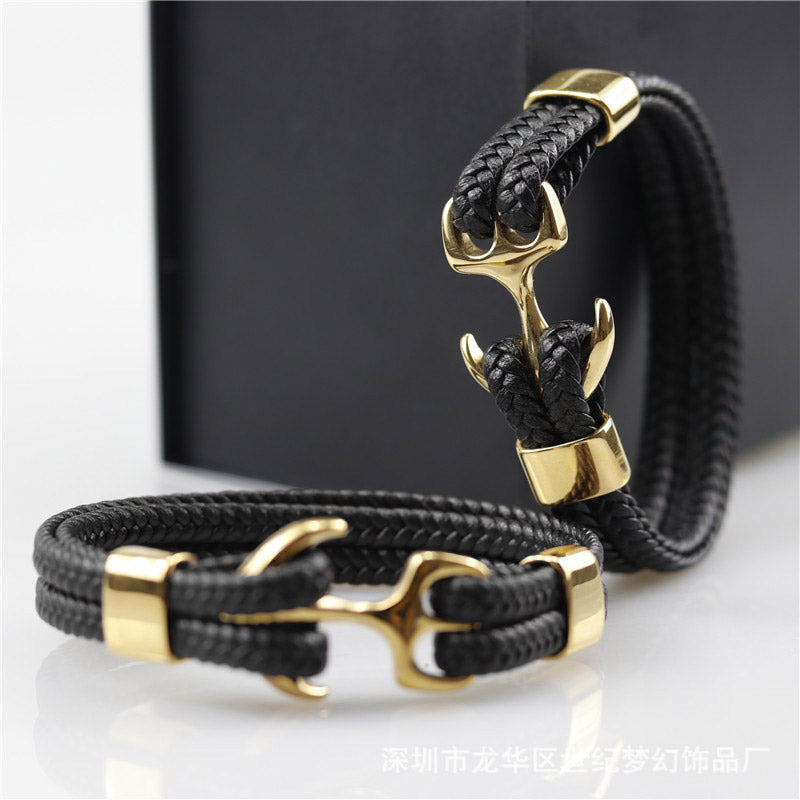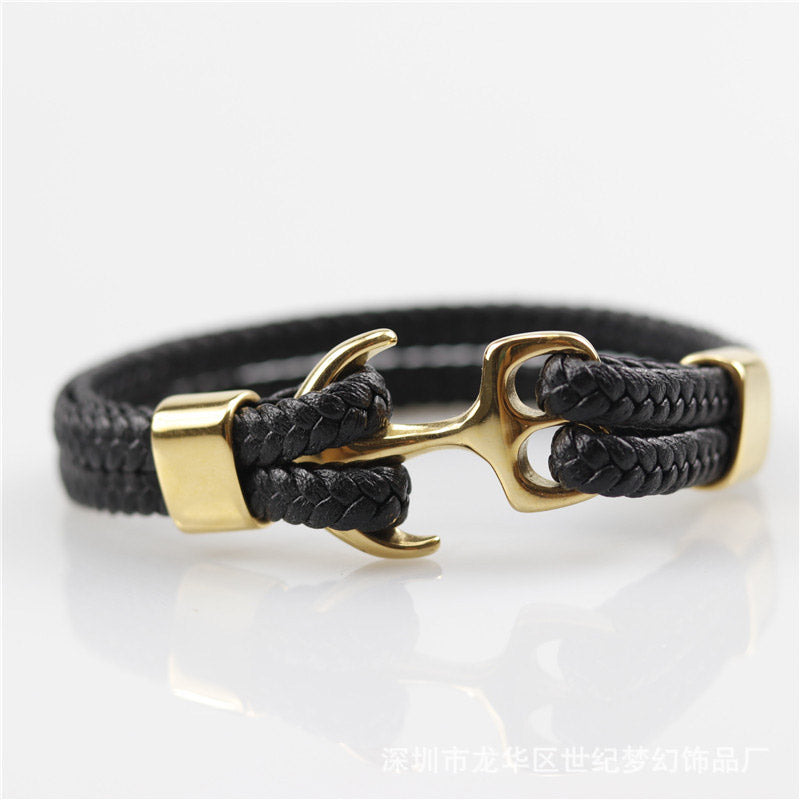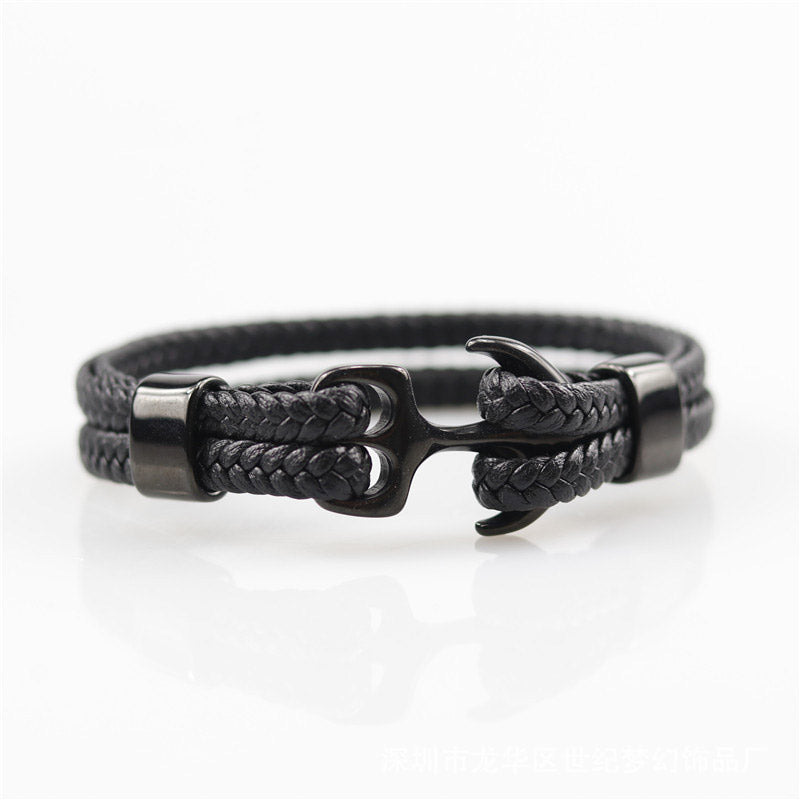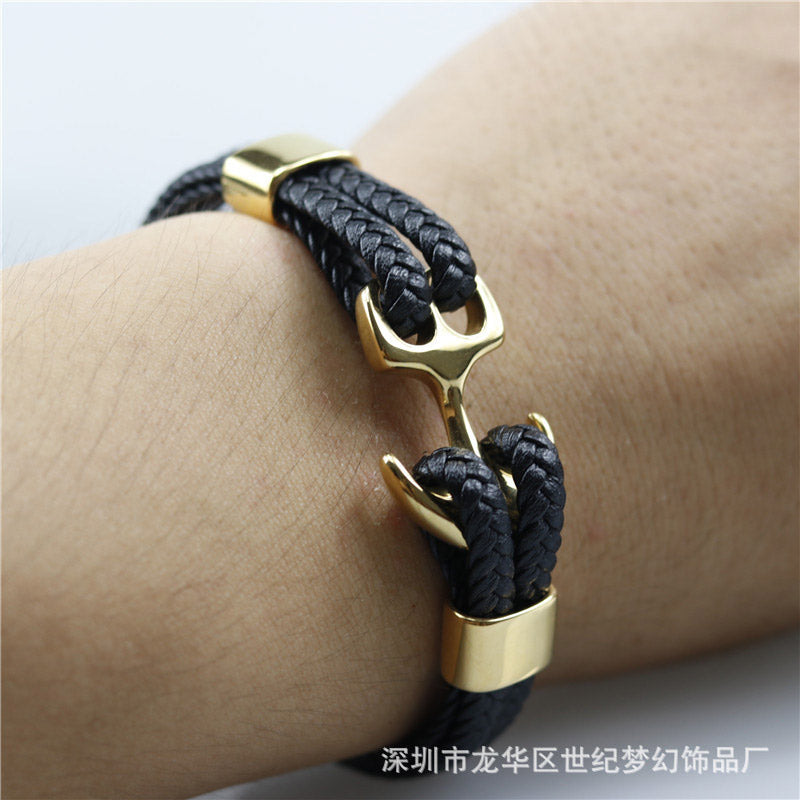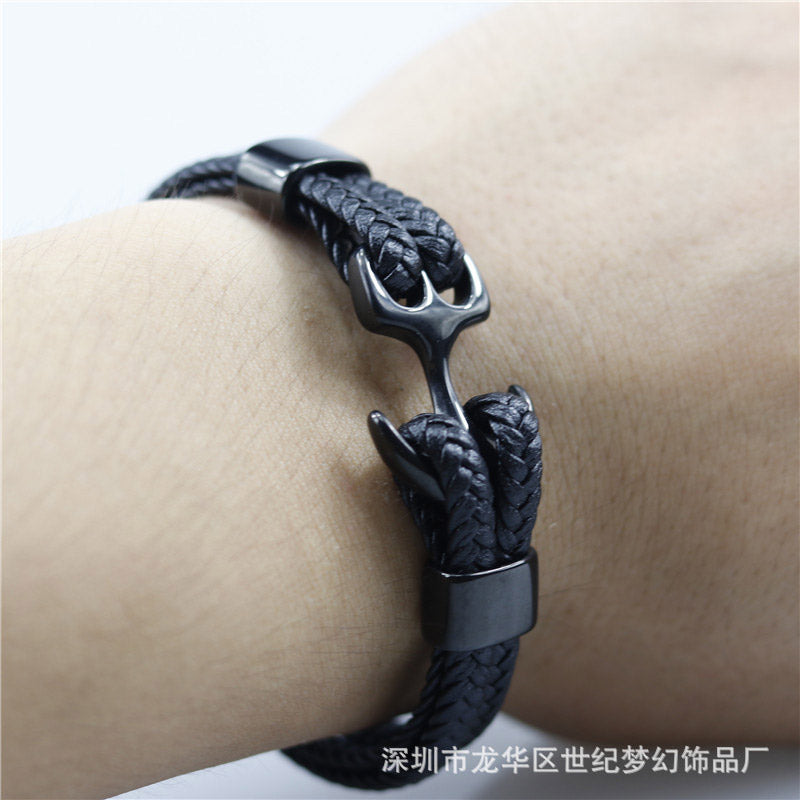 Leather Anchor Unisex Bracelet
LKSB-0081
CHOICE OF SIZE: Just pinch the circumference of your wrist and add about 1 to 2 centimeter. This bracelet in size M fits people with a 16-17 cm wrist circumference.

With the this men's bracelet, you can make a statement. The double strap of the bracelet is braided out of leather. This bracelet showcases its style with a maritime design.
ANCHOR CLOSURE: The typical anchor bracelet closure is the hallmark. The small pendant is manufactured from stainless steel with an ion-plated gold finish.