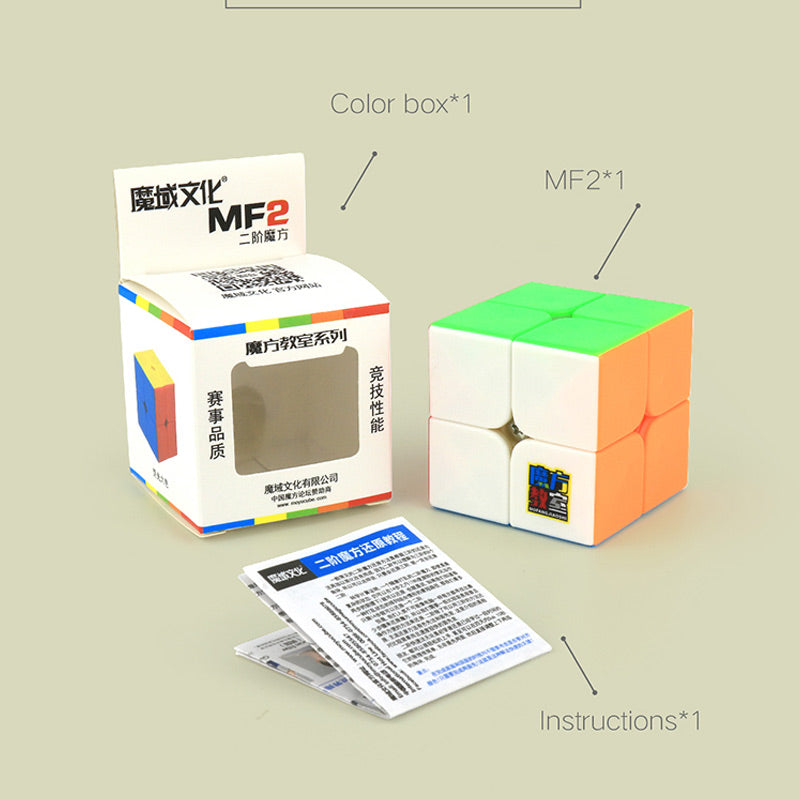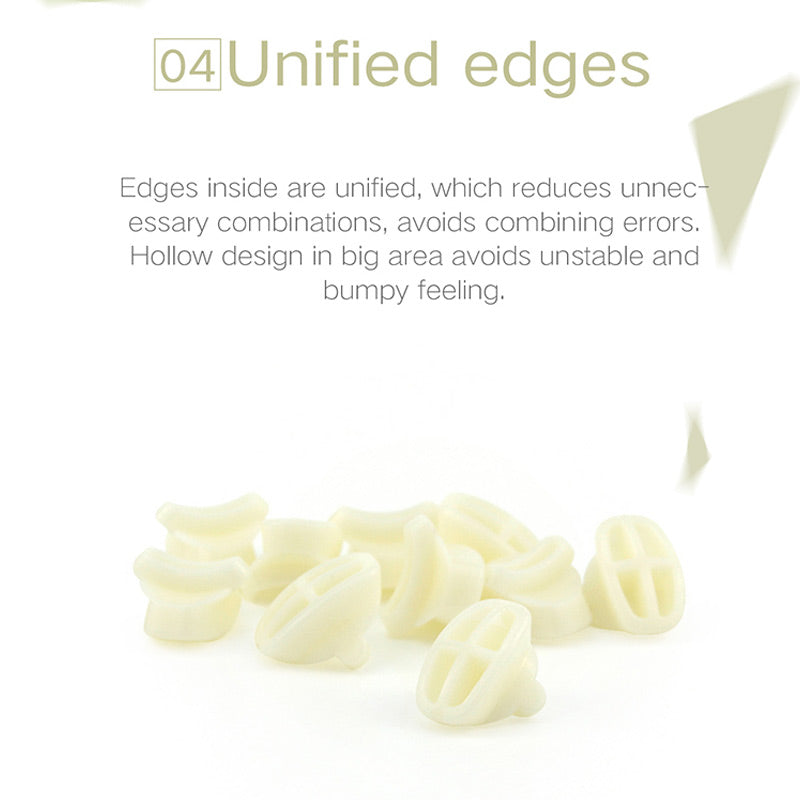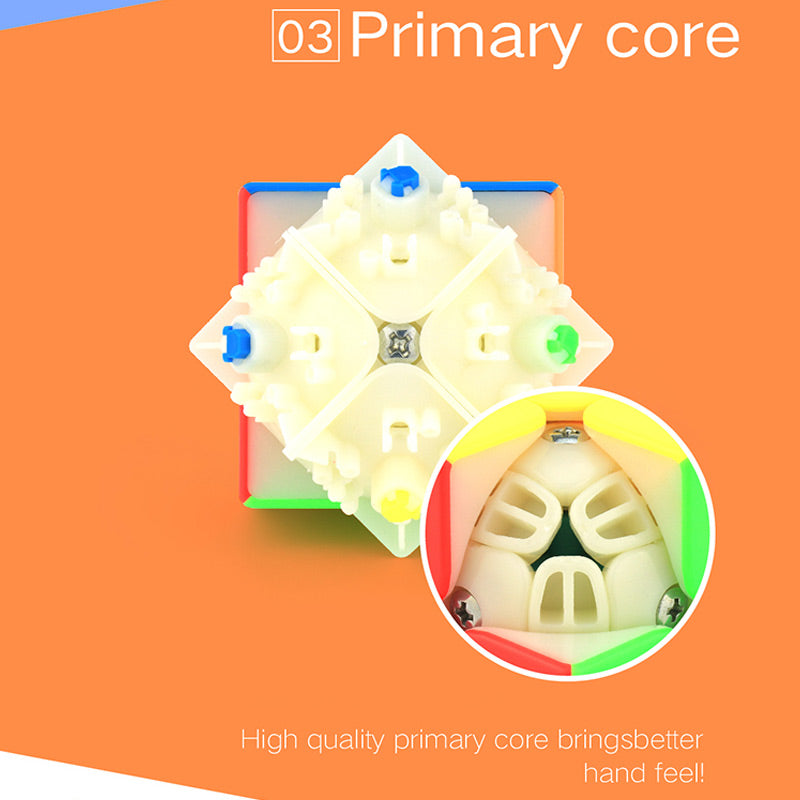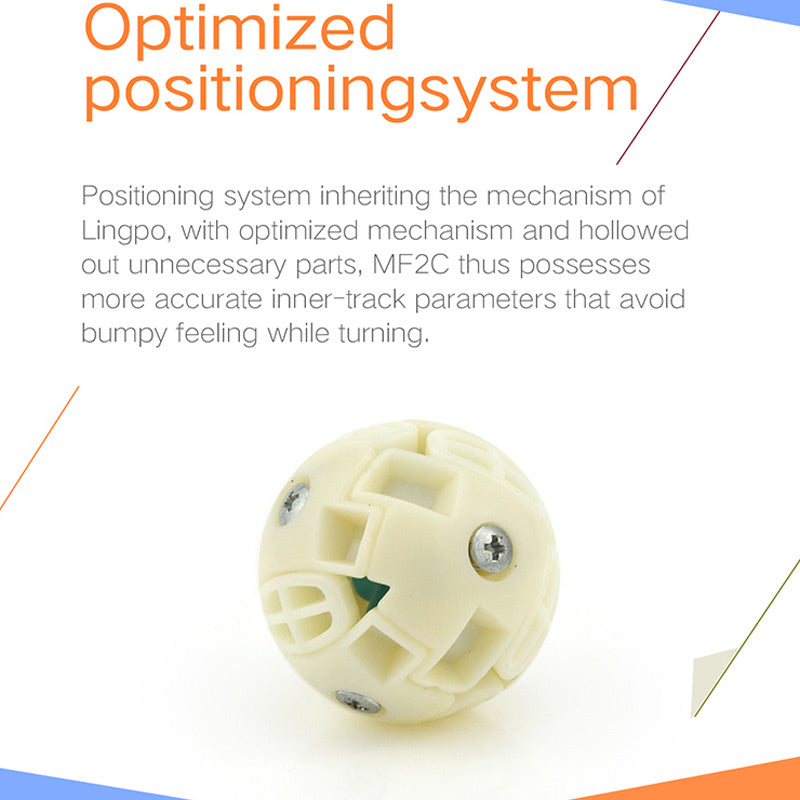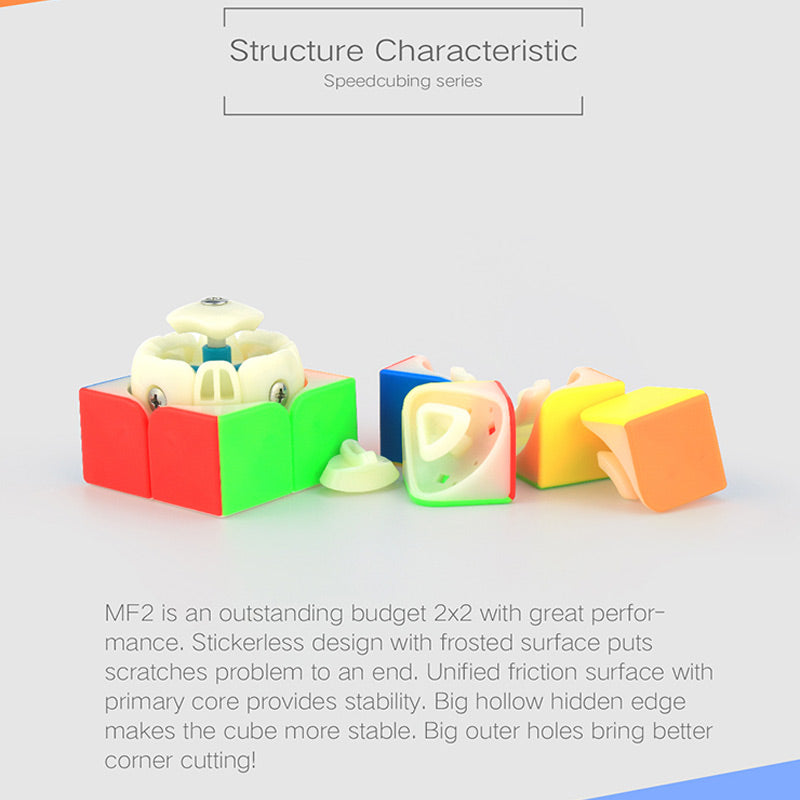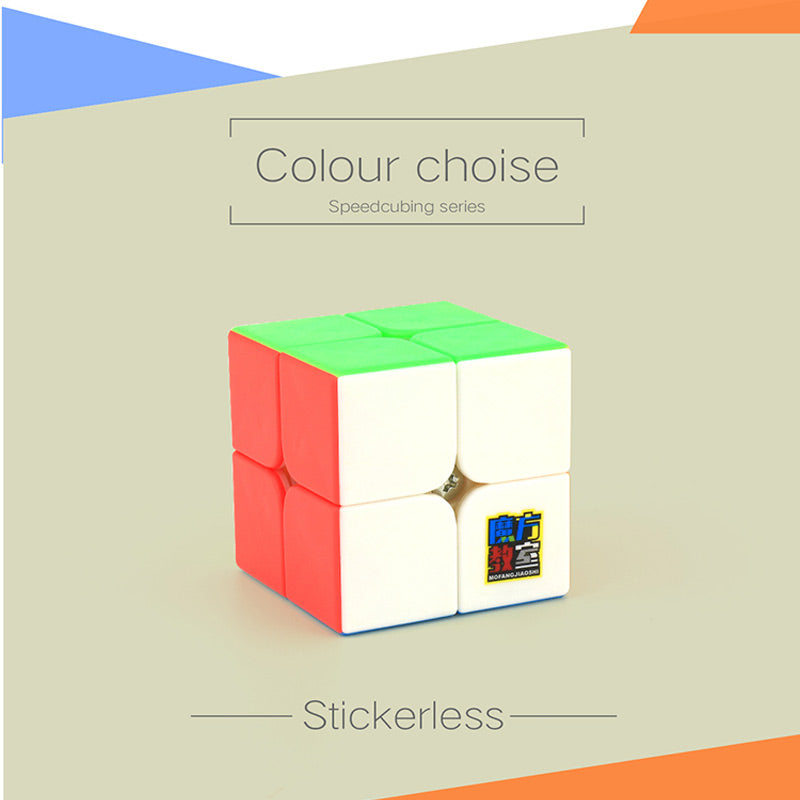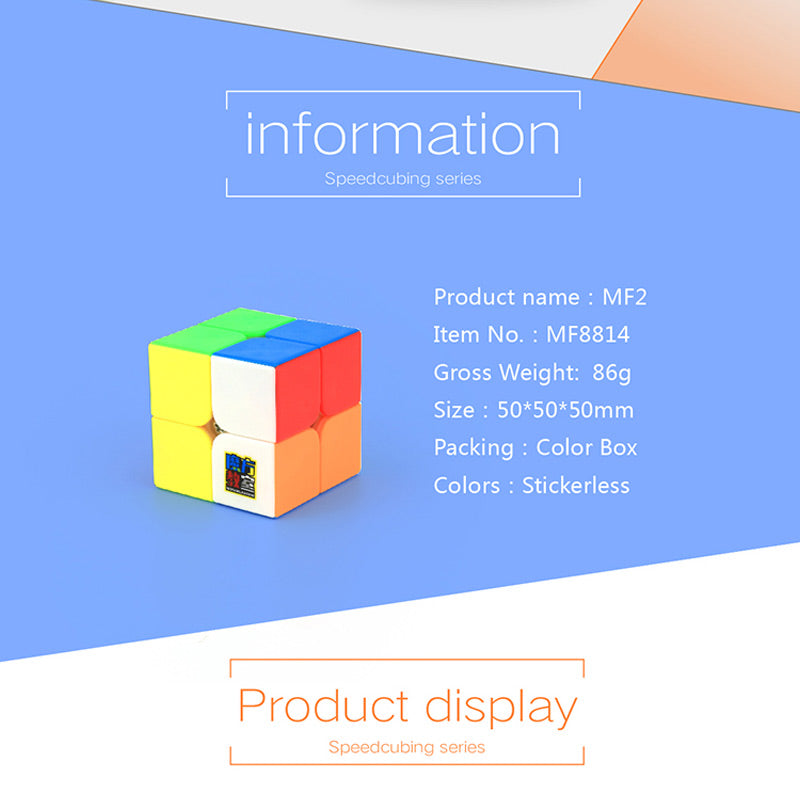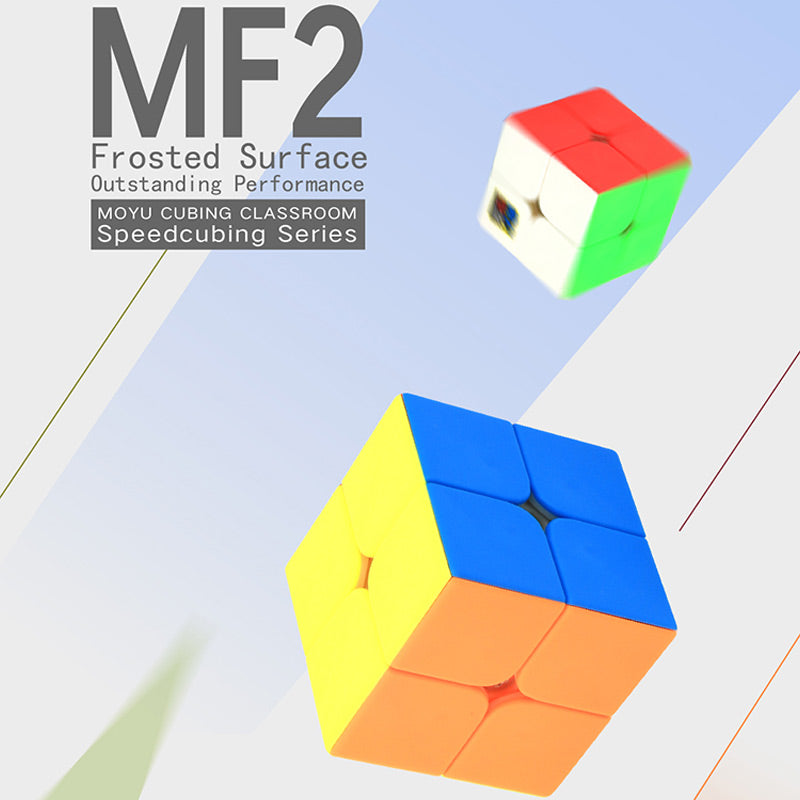 Frosted Surface Moyo 2x2x2 Cube Speed cubing Series
Lk-Cube-013
MF2 2x2 Frosted Surface Outstanding Performance.
MF2 is an outstanding budget 2x2 with great performance. Sticker less design with frosted surface puts scratches problem to an end. Unified friction surface with primary core provides stability. Big hollow hidden edge makes the cube more stable. Big outer holes bring better corner cutting!
Optimized positioning system
Positioning system inheriting the mechanism of Lingpo, with optimized mechanism and hollowed out unnecessary parts, MF2 thus possesses more accurate inner-track parameters that avoid bumpy feeling while turning.
Frosted design
Sticker less frosted surface makes the cube has no scratches. Inner unified friction design makes the cube more accurate.
Unified edges
Edges inside are unified, which reduces unnecessary combinations, avoids combining errors. Hollow design in big area avoids unstable and bumpy feeling.
Primary core.
High quality primary core brings better hand feel!