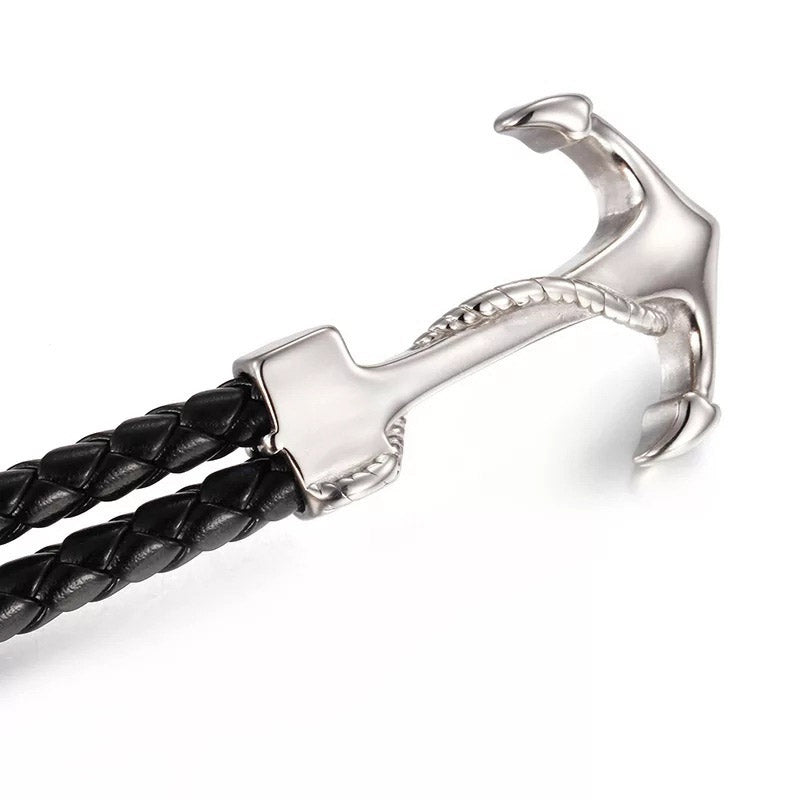 Fashion Anchor Cowhide Leather Bracelet
LKSB-0080
100% Brand New and Made of High Quality
This leather bracelet features solid steel anchor and three stainless steel rings 
Beautiful, Thick and Sturdy. Hand Forged with High Gauge steel all through. Lasts a Lifetime. Shiny Steel looks cool due to its beautiful and unique color.
This Bracelet is a perfect women and men jewelry for any occasion to change your style and mood.
Suitable size bracelet for men and women wearing. This bracelet is a perfect gift for the closest people, such as family or good friends.