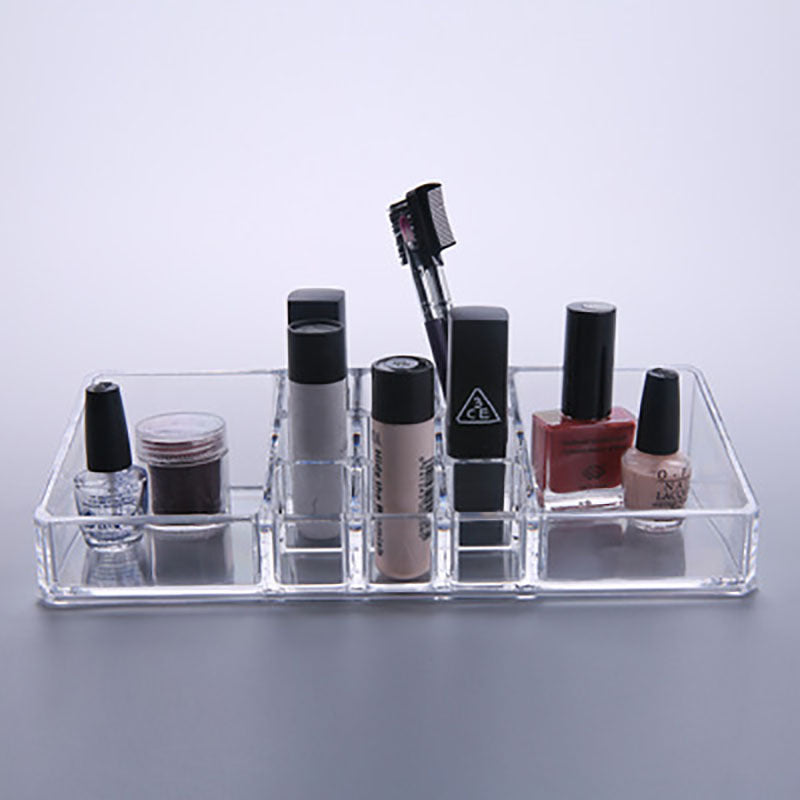 Crystal Clear Acrylic Cosmetic Organizer
LK-TOrg-014
Beautiful space saver organizer with premium transparent acrylic.
Clear and transparent concatenors help you maximize space and accompany you place anywhere.
11 separate storage, you can store your small cosmetics in one place.
Suitable for storage, nail polish, briquette, emulsion, cream, brush, facial primer, eye primer, lip balm, lip gloss, lip line, powder, mascara, mascara, gel, spray, etc. Together, you have to get together. Find all items using a transparent acrylic storage box.