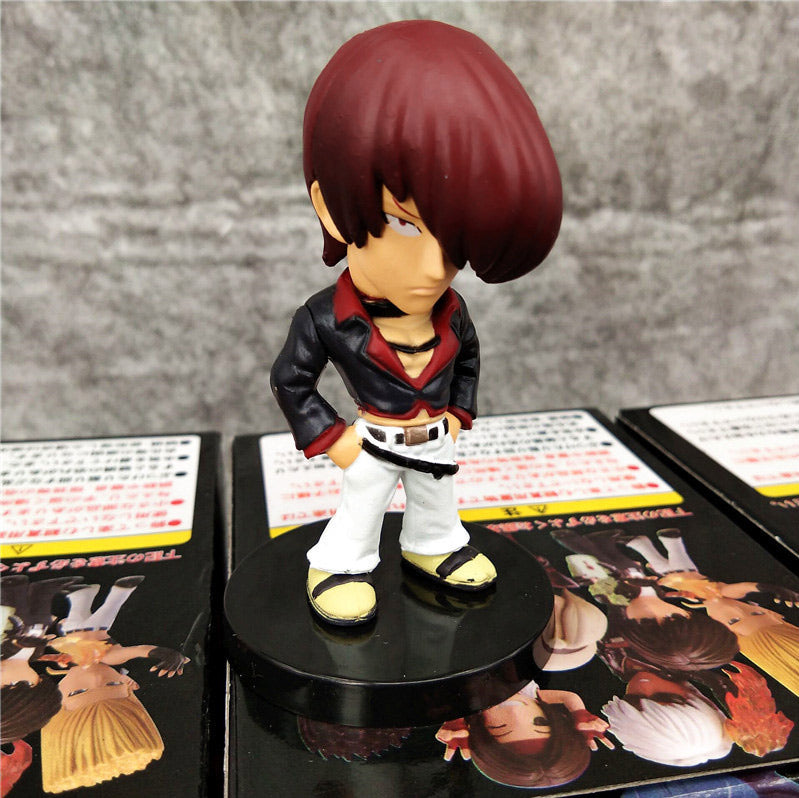 King of Fighters Mini Action Figures
LK-Deco-045
The King of Fighters Mini Action Figures are a thrilling embodiment of the legendary fighting game series, capturing the essence of your favorite KOF characters in a compact and collectible form. These intricately designed figures boast remarkable attention to detail, showcasing the iconic fighters in their battle-ready poses and signature attire.
Whether you're a dedicated gamer, a fan of the franchise, or an enthusiast of high-quality action figures, the King of Fighters Mini Action Figures offer a unique opportunity to own and display your cherished characters. Each figure is a miniature masterpiece, embodying the strength, style, and personality of the fighters.
With these mini action figures, you can relive the intense battles and rivalries from the King of Fighters universe or proudly display them as a testament to your love for the series. Add these figures to your collection and let them become the champions of your display shelf, a reminder of the enduring legacy of this iconic fighting game franchise.
Note : Size is 4in each, package will include only 1 character.