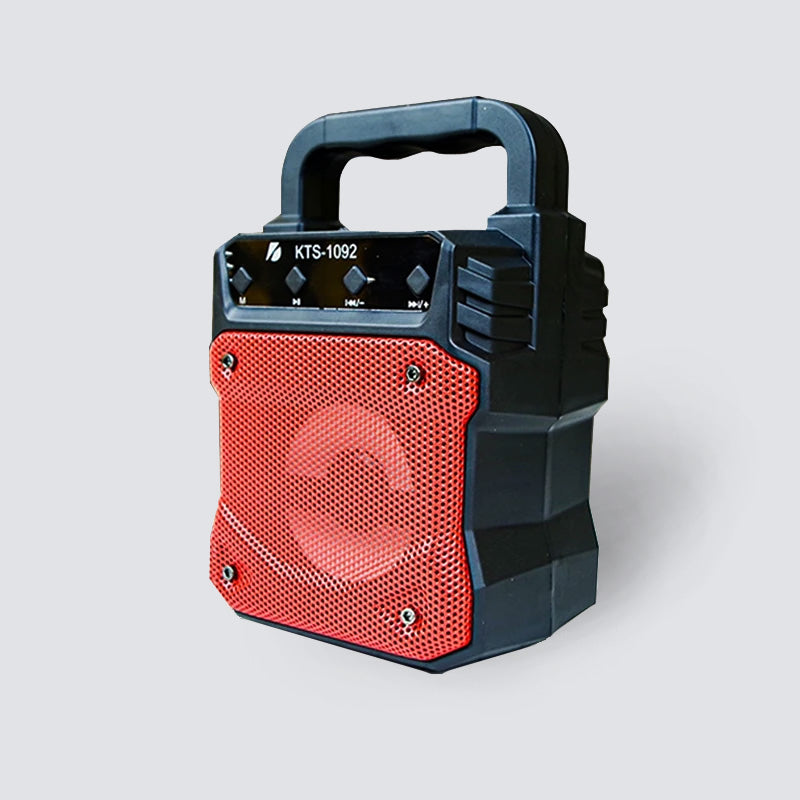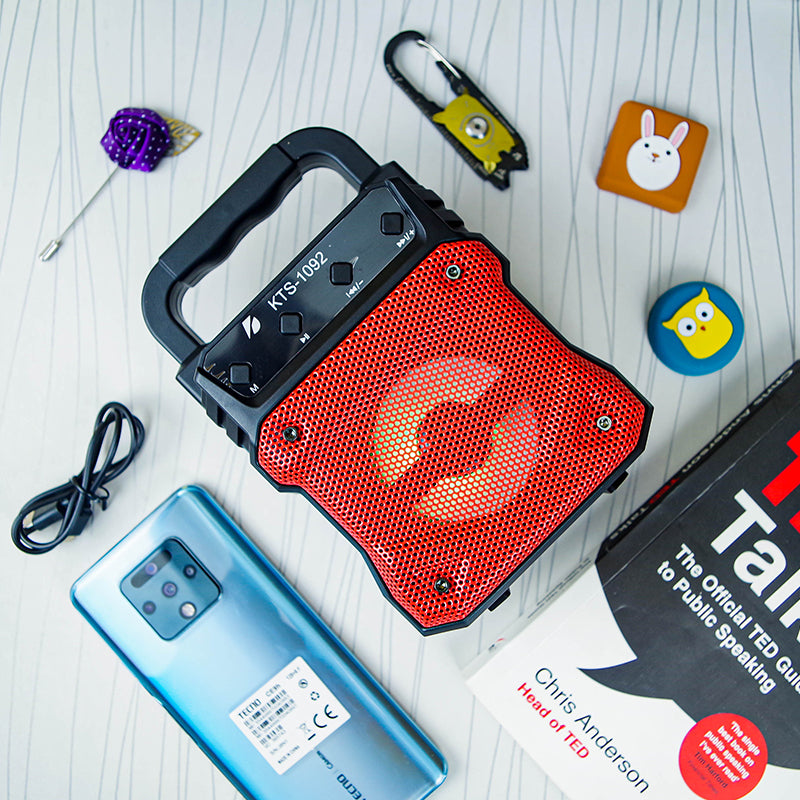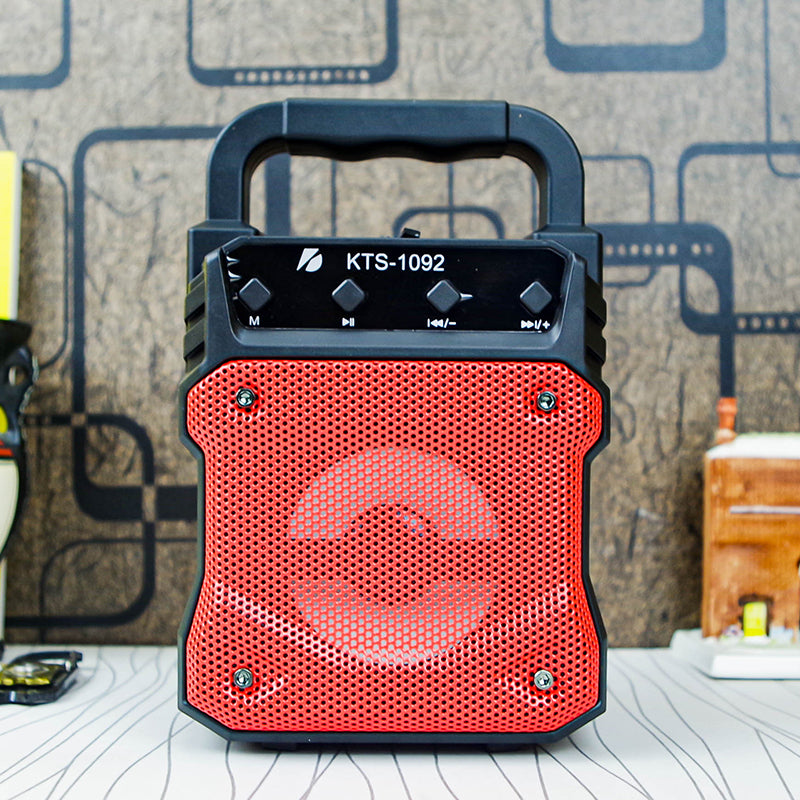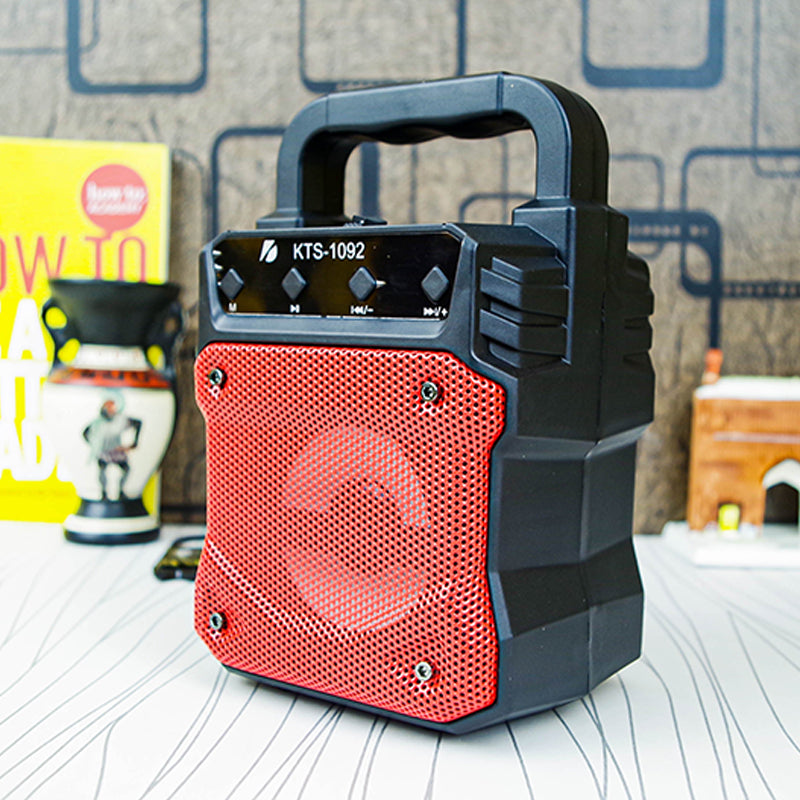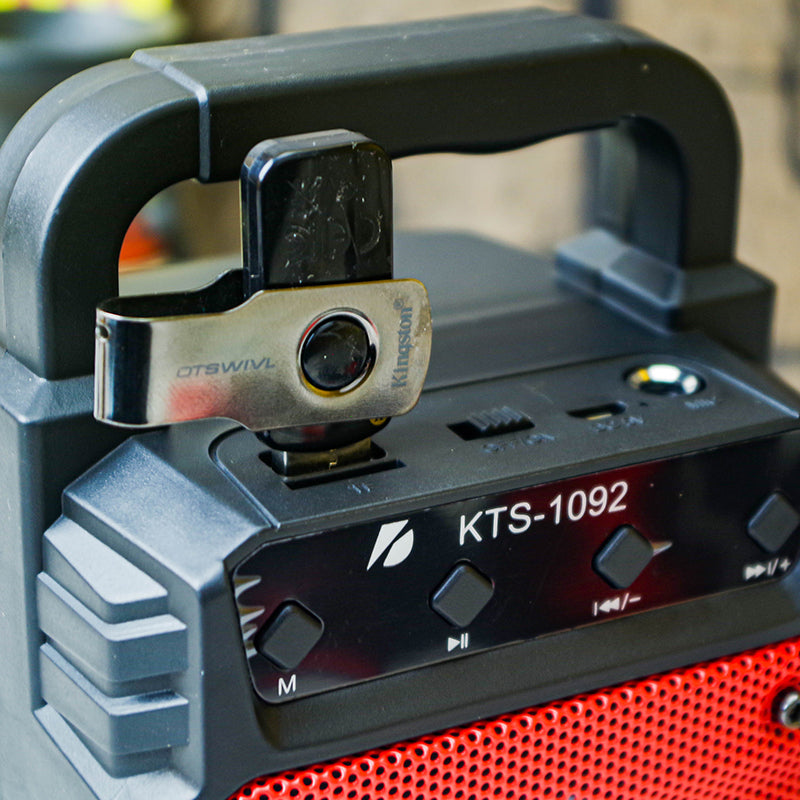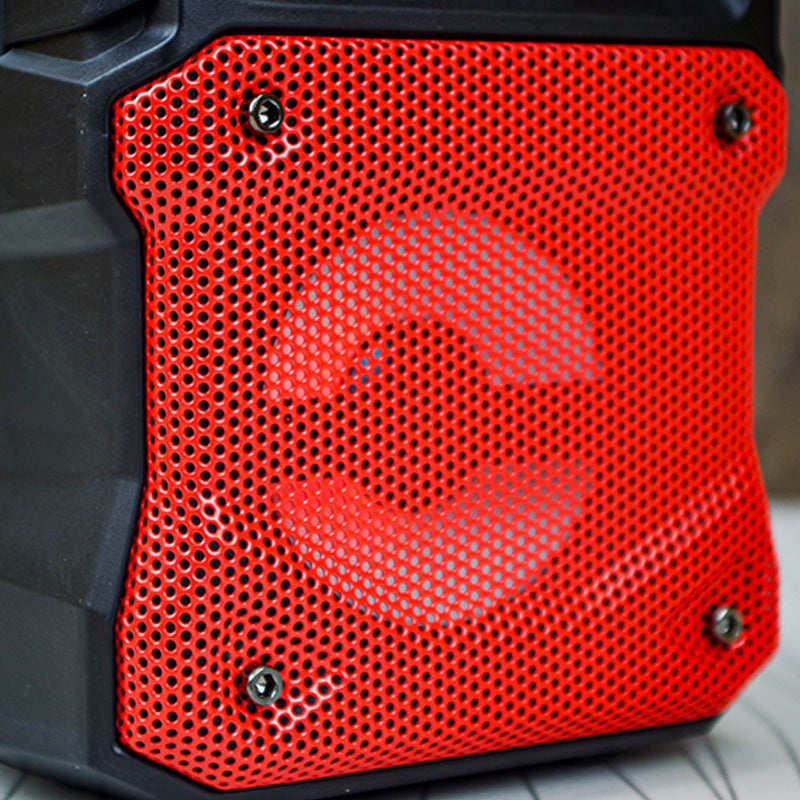 Boombox Bluetooth Speaker
LK-PBS-020
Description:

Portable Wireless Speaker with flashing LED light. Light weight and easy to carry.

Long battery life, built-in 600mAh lithium battery, 4 hours continuous playback at 50% volume, 8-15 hours standby time

Function: Bluetooth connection / USB player / TF card player / AUX player 

High-power strong magnetic dual-voice coil speakers with a maximum volume range of 500 square meters and can support 100 square

The 3D surround sound system will bring a pleasant experience. If you are a movie or music lover, then this excellent sub-woofer will be a better choice for you to enjoy your love.
Specifications: 
Model Number: KTS-1092
Wireless transmission range: Up to 10meter
Speaker drive size: 3 inch
Output power: 5W
Frequency response: 100Hz-20KHz
Signal to noise ratio: >=85dB
FM scan rang: 87.5-108.0MHz
USB charging: DC5V
Battery capacity: 600mAh
Max Memory Support (USB/SD): 32 GB
Play time: Up to 1.5 hours at 75% volume
Charging time: 2 hours