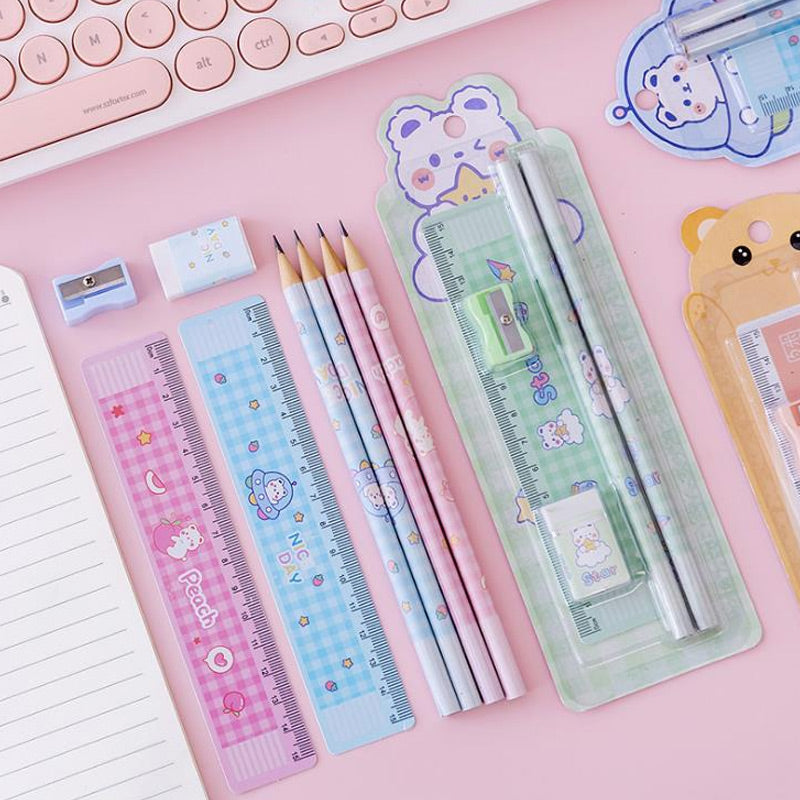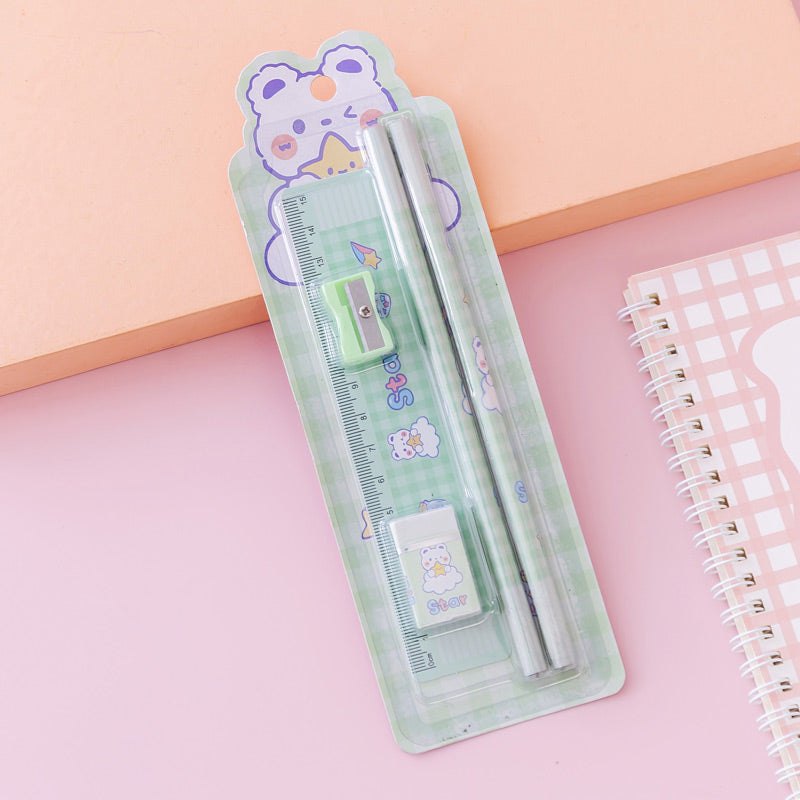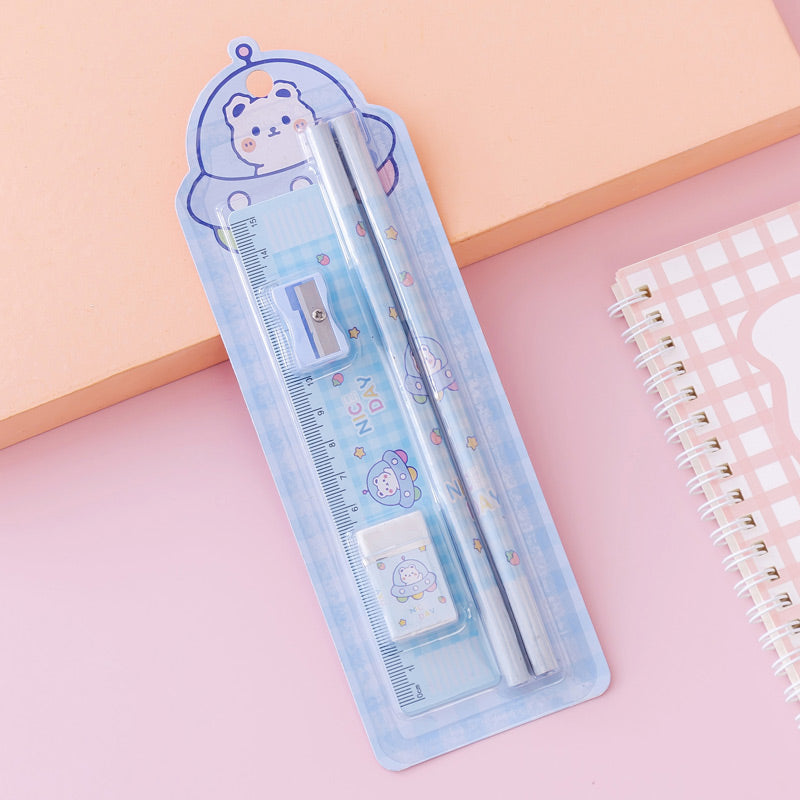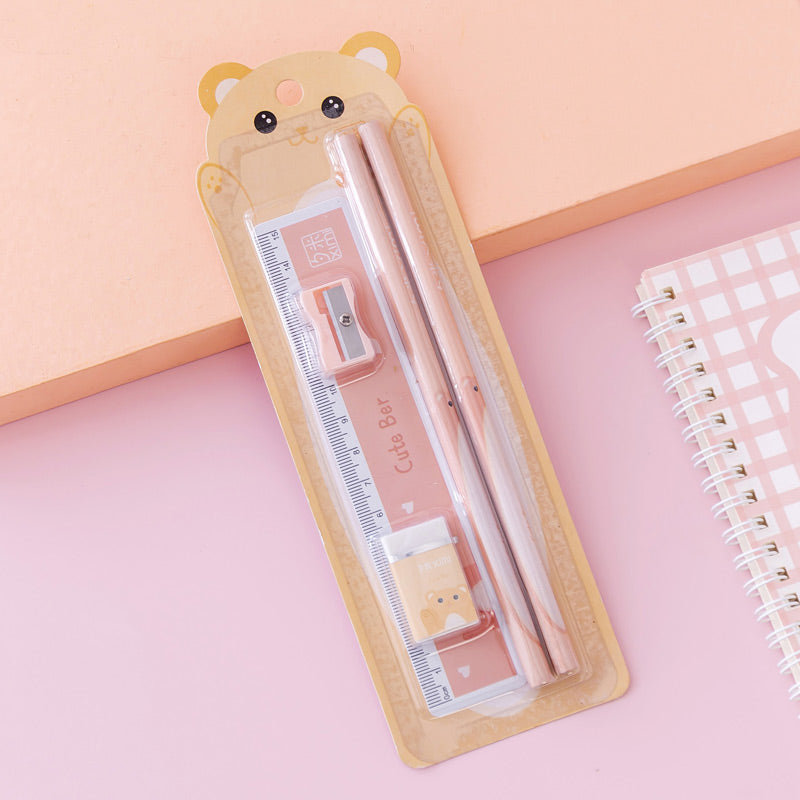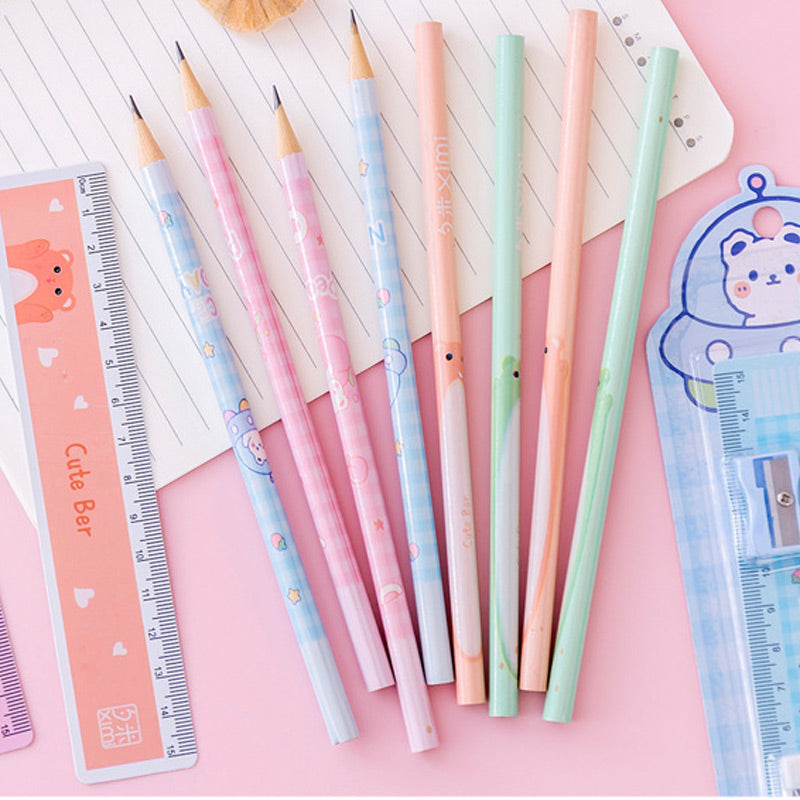 5 Basic Stationery Holiday Gift Set
LK-PSet-001
Comfortable to grip, Stationary Set is made of high-quality ABS and wood materials, the writing of the pencil is clear, and the core is not easy to break.
Portable and lightweight, the pencil sharpener of Cute School Supplies is convenient for cutting, the eraser is soft and easy to wipe the writing marks, with little debris and no paper damage.

Includes 2 Pencil, Ruler, Eraser and Sharpener
Comes in a packet, perfect gift item for primary school kids.