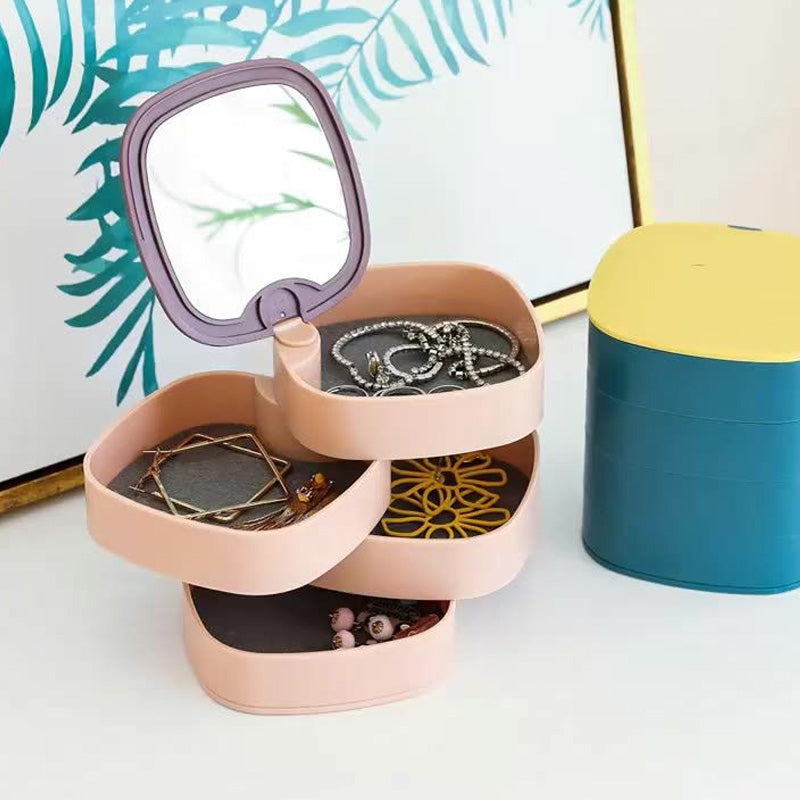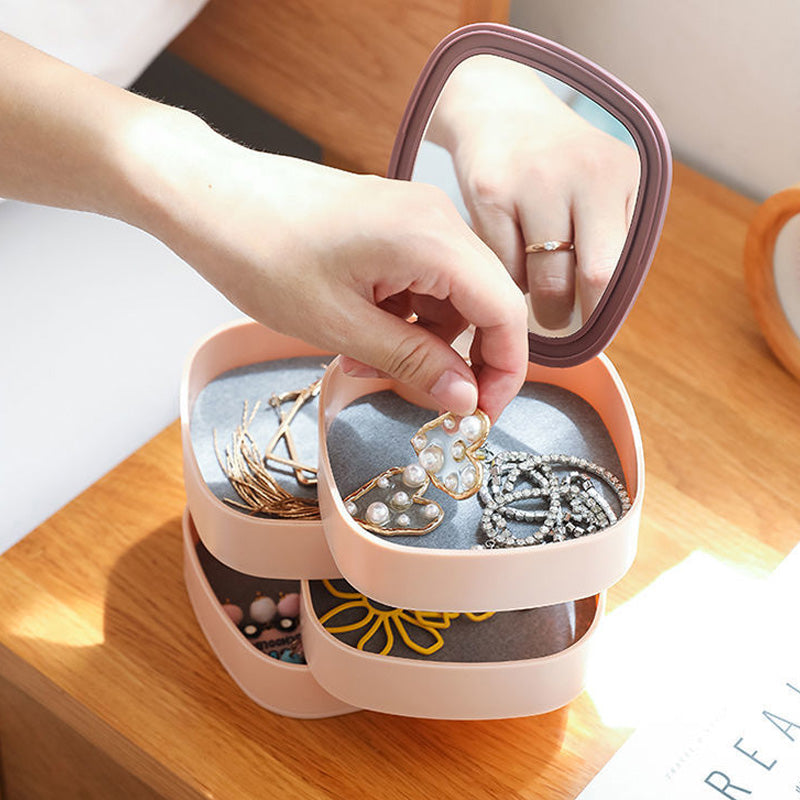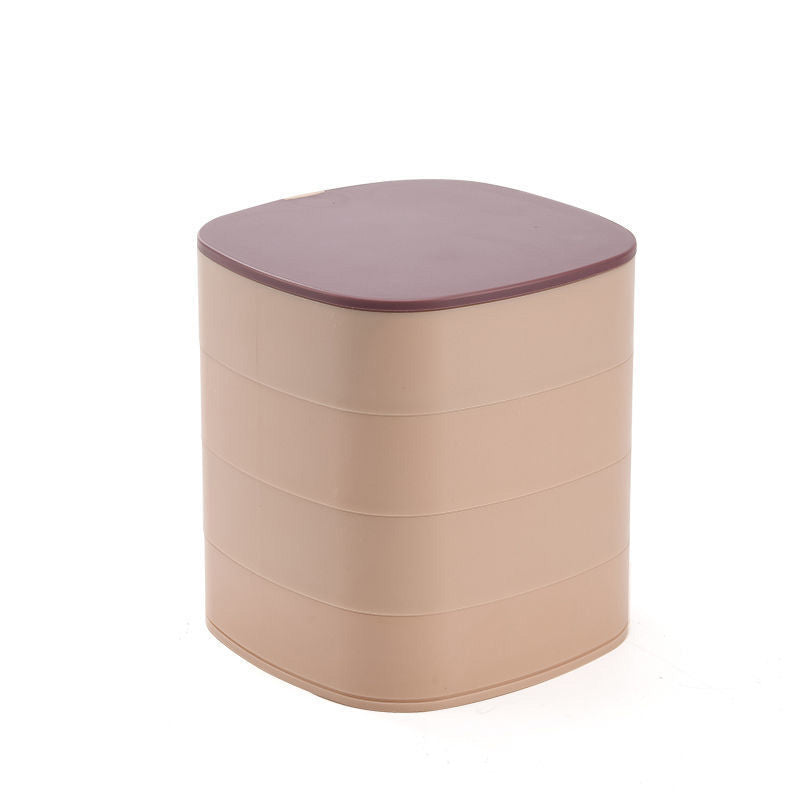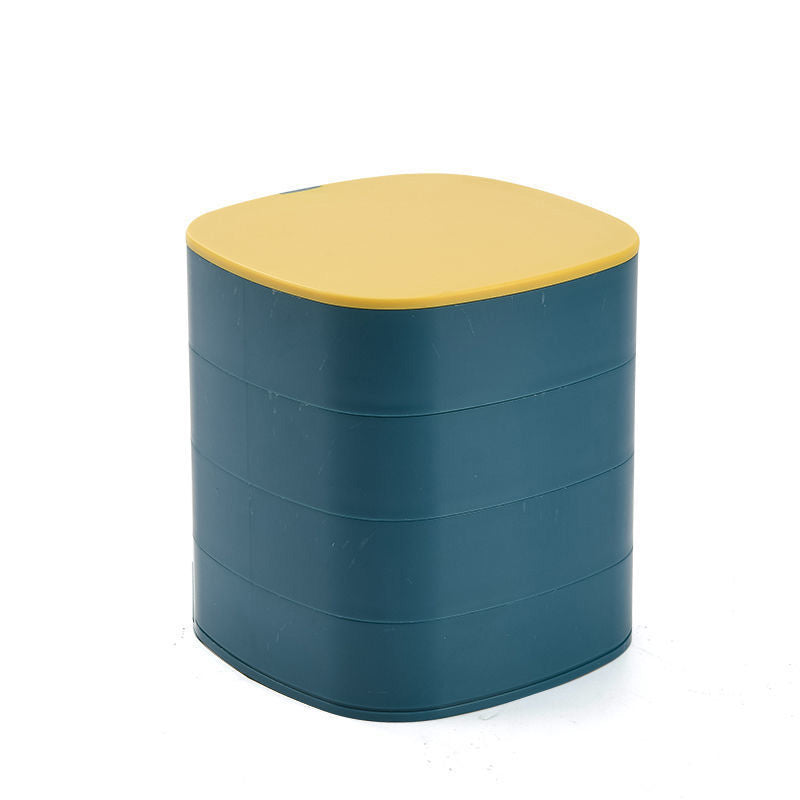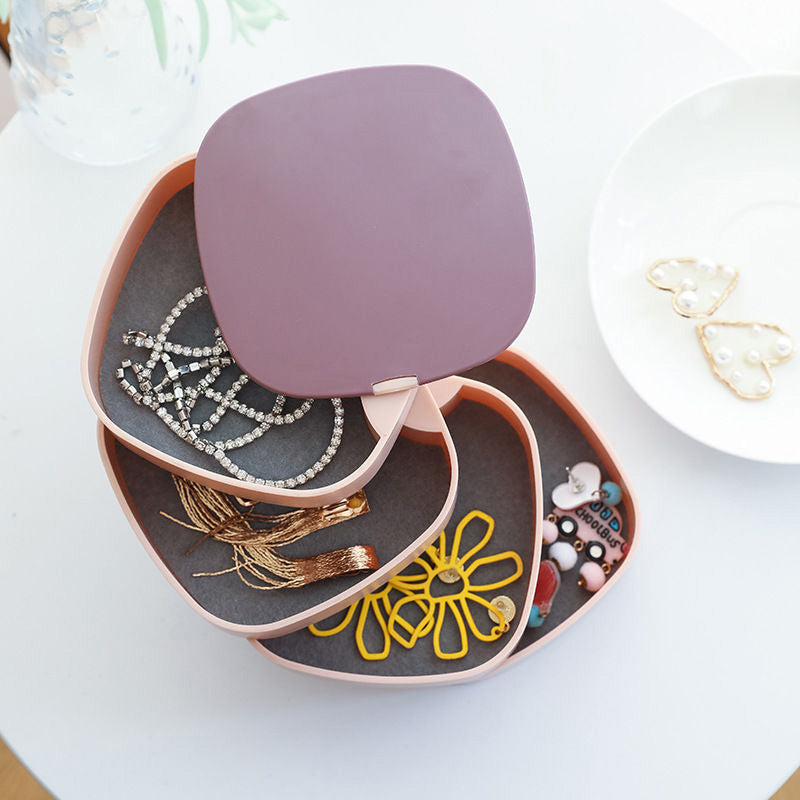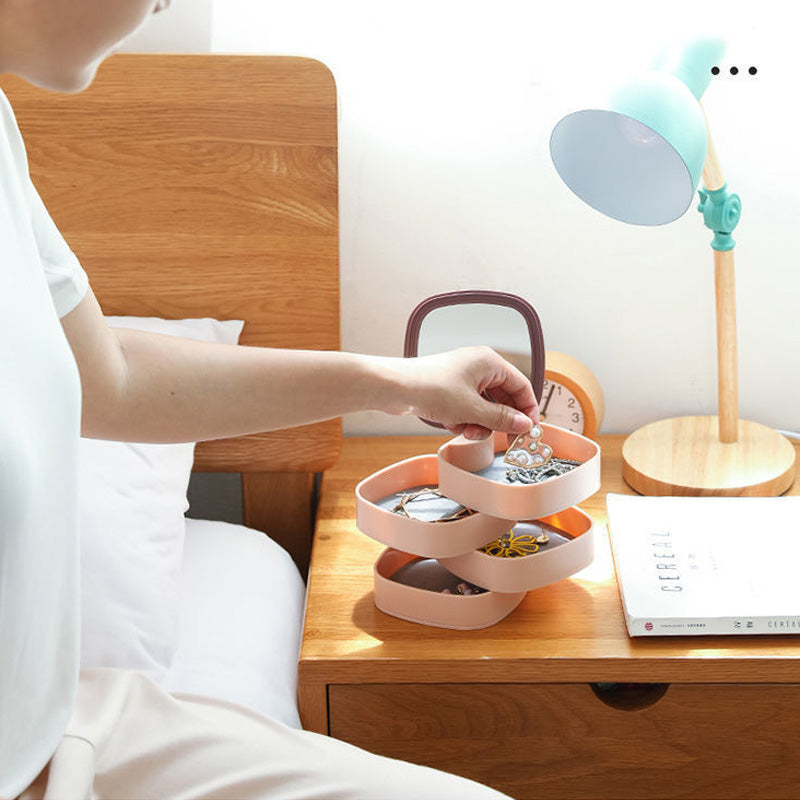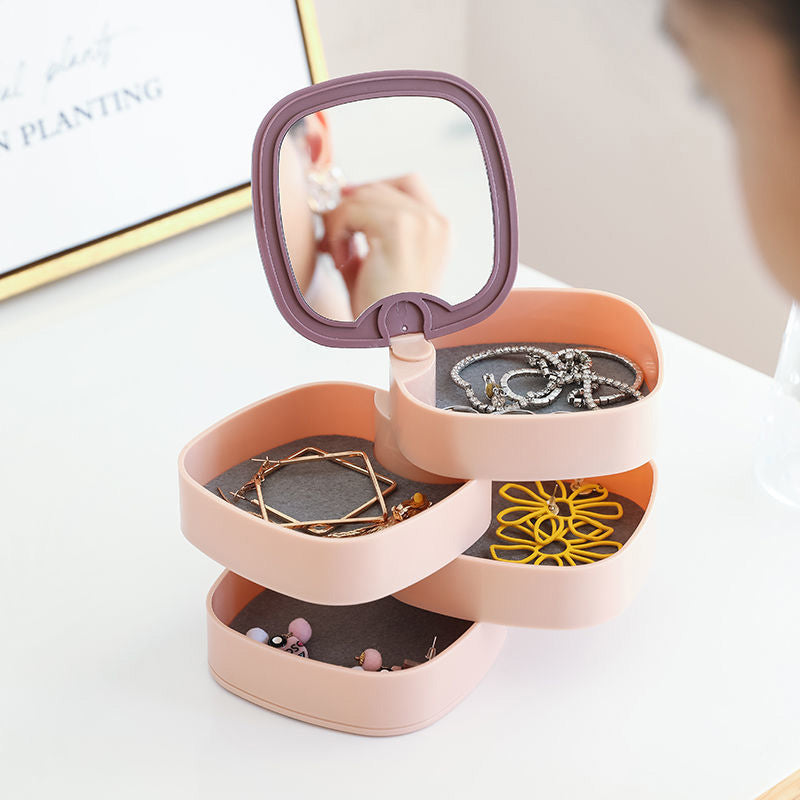 4-Layer Rotating Small Jewelry Organizer
LK-COrg-004

【Easy to Use】Small jewelry box with compartments has 4 layer jewelry trays, can rotate 360° . The jewelry stored in the tray can be seen at a glance and you are easy to pick up them.

【Space Saving】The mini jewelry box only 11.2cm in diameter, occupies a small area , so it does not hinder the place on the desktop.

【Good Prevention for Your Jewelry】Our unique jewelry box is design with lid to protect your jewelry from dust. The inner felt protective pads give your jewelry all-round care.

This sleek jewelry box, keeps your dresser clean and neatly. keep jewelry organized, neatly, beautifully displayed, makes selection easier!