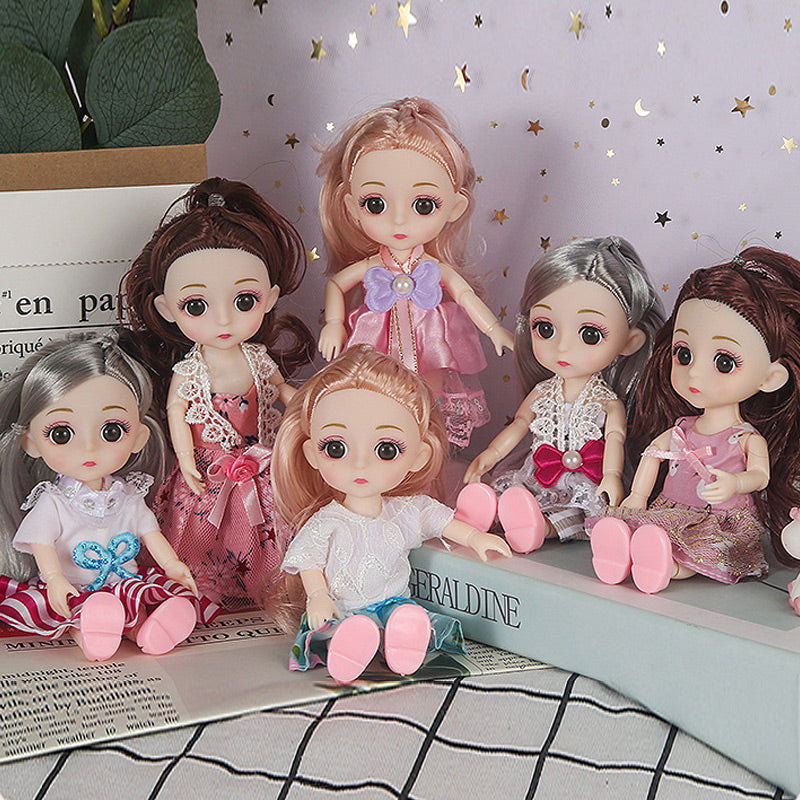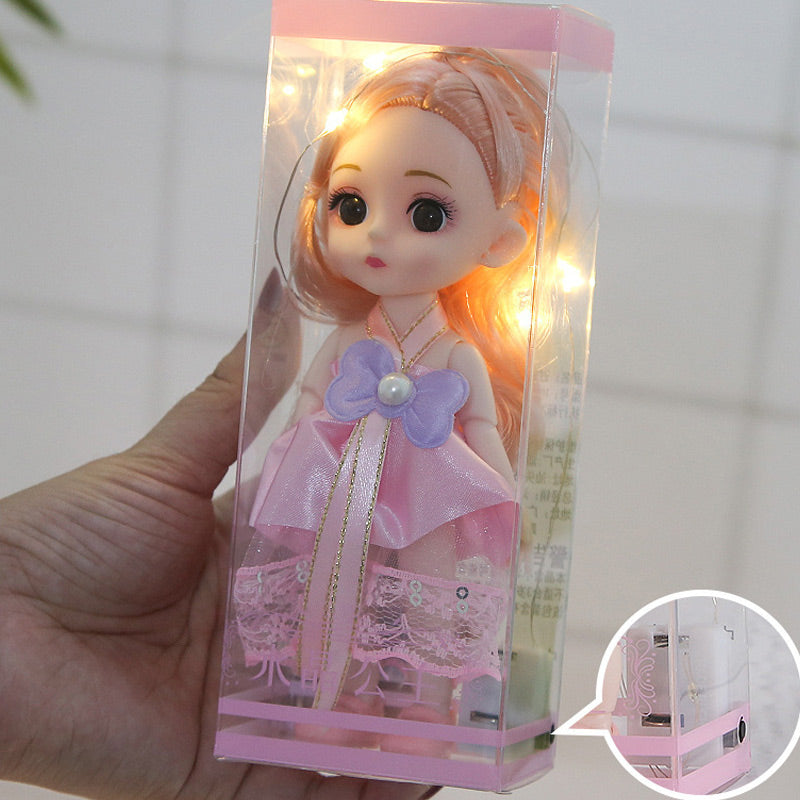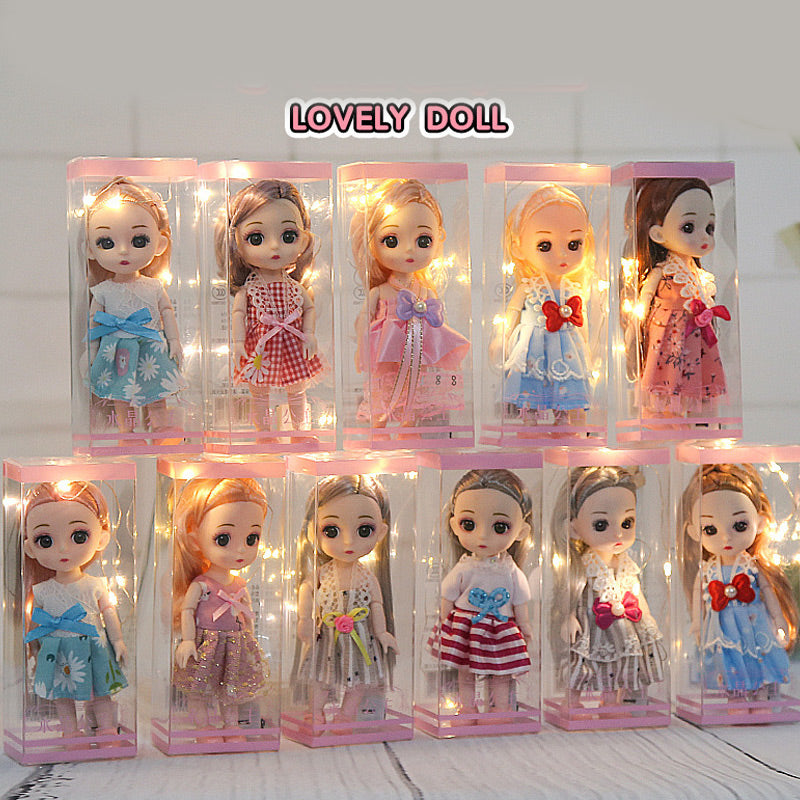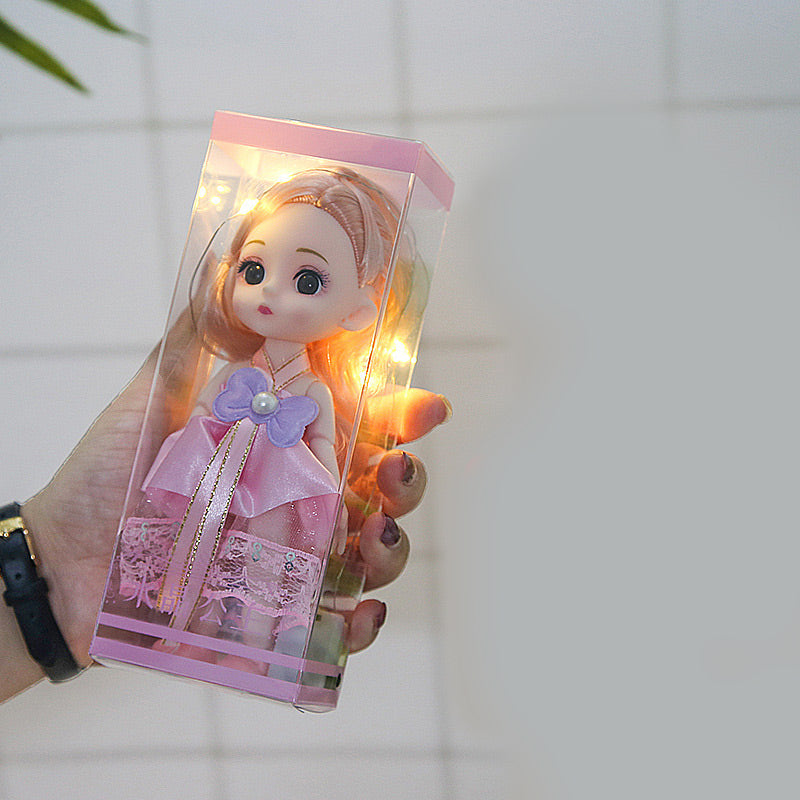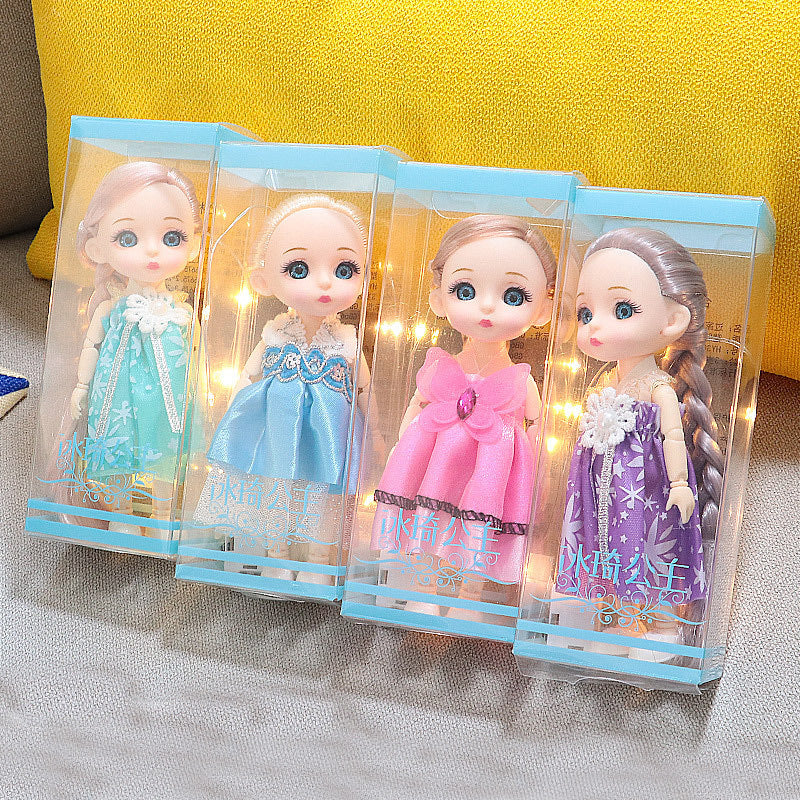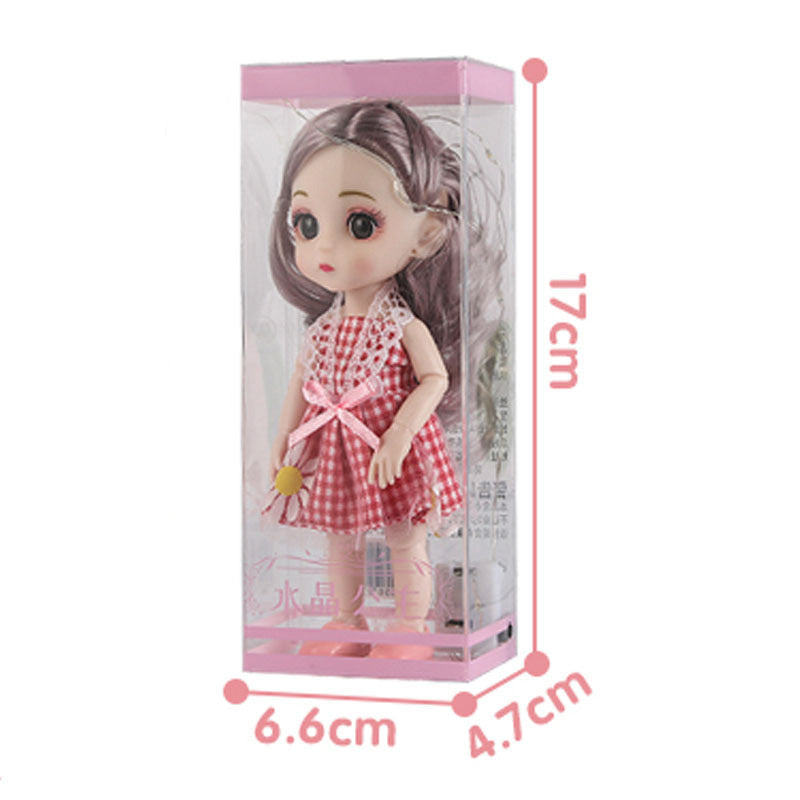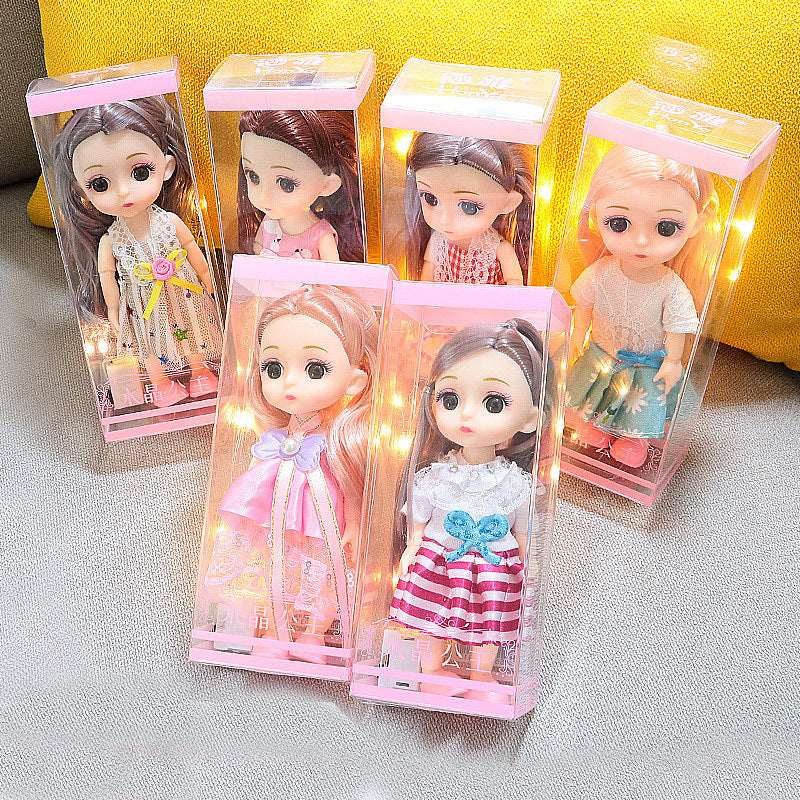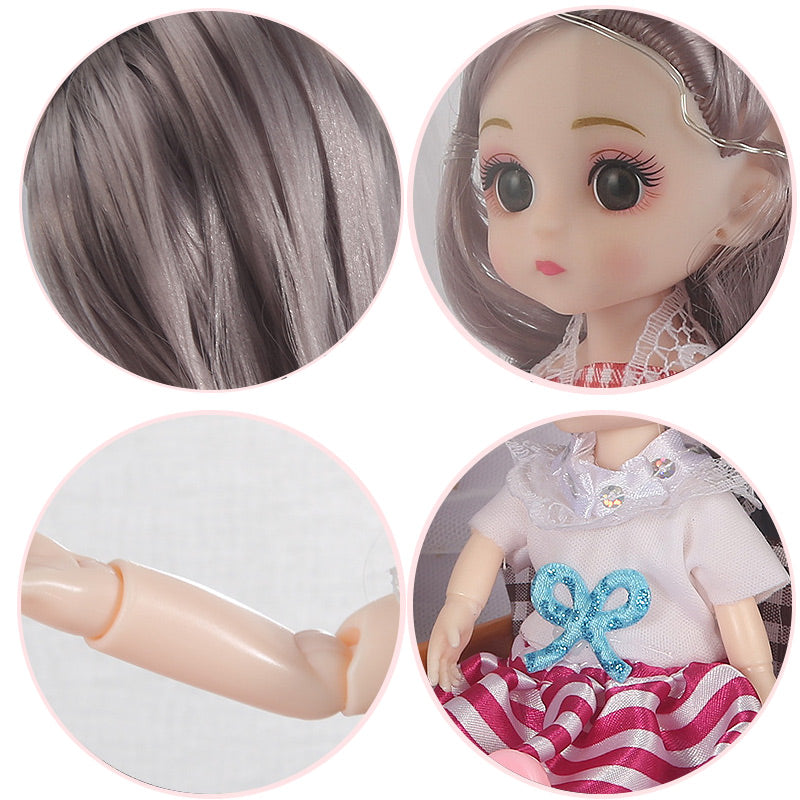 3D Eyes Small Doll with Light Box
LK-toy-018
Size : 6 inches
Comes in a small transparent box with fairy lights,
Fairy lights have 3 lightning modes.

every joint of the doll is moveable, makes it easy to give different poses to the doll.
Long silky hairs and 3d eyes make the doll very much pretty.

Note : Package includes only 1 doll, we will ships random doll design.