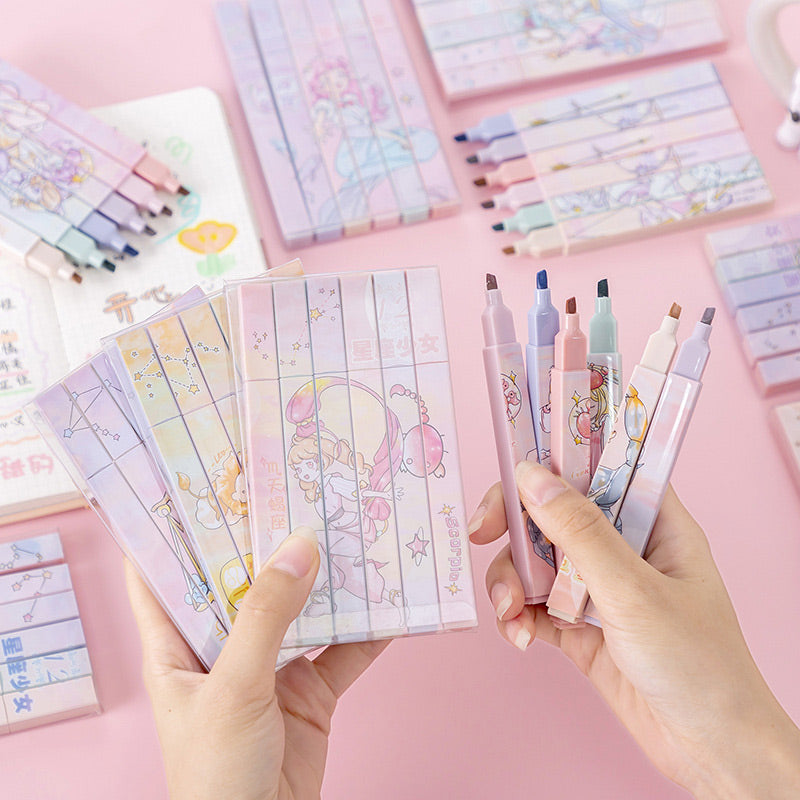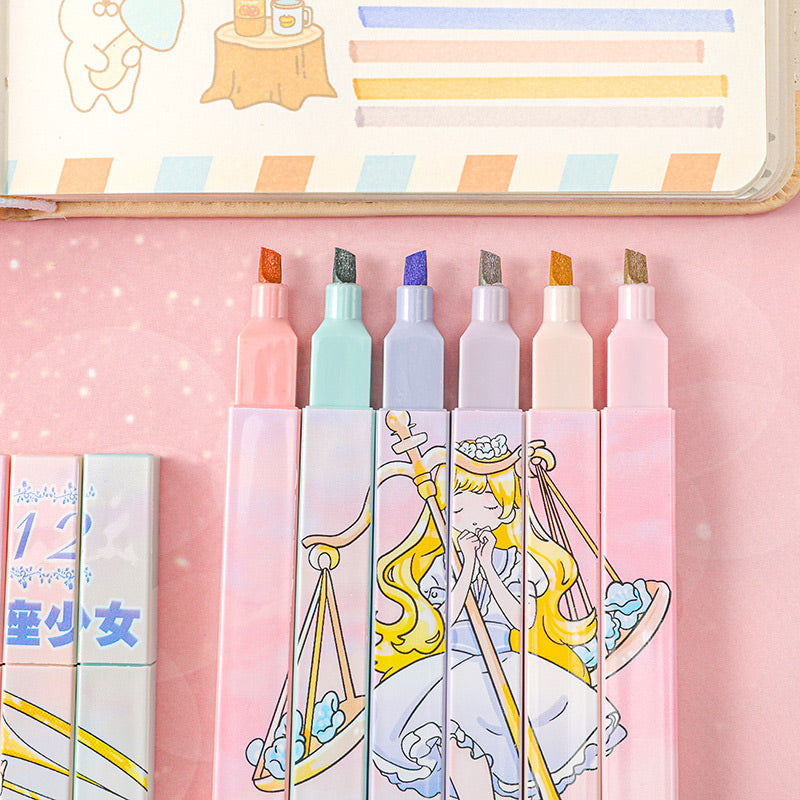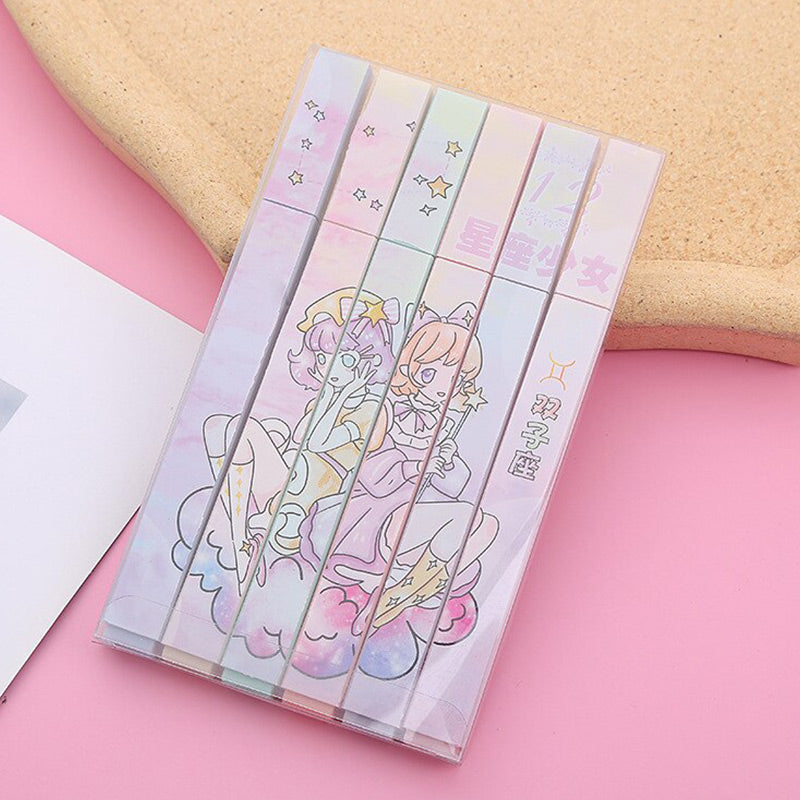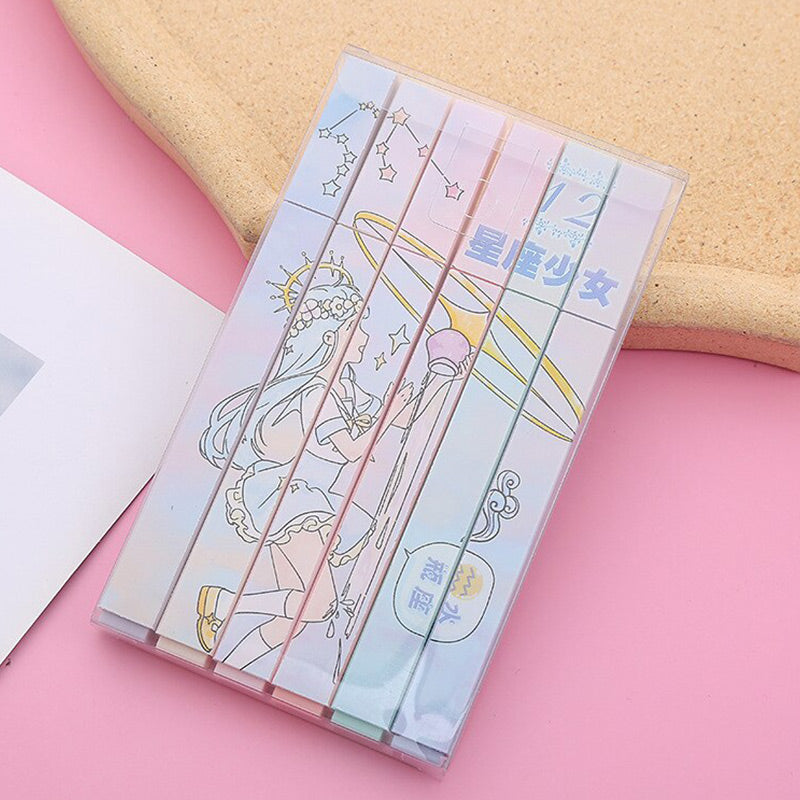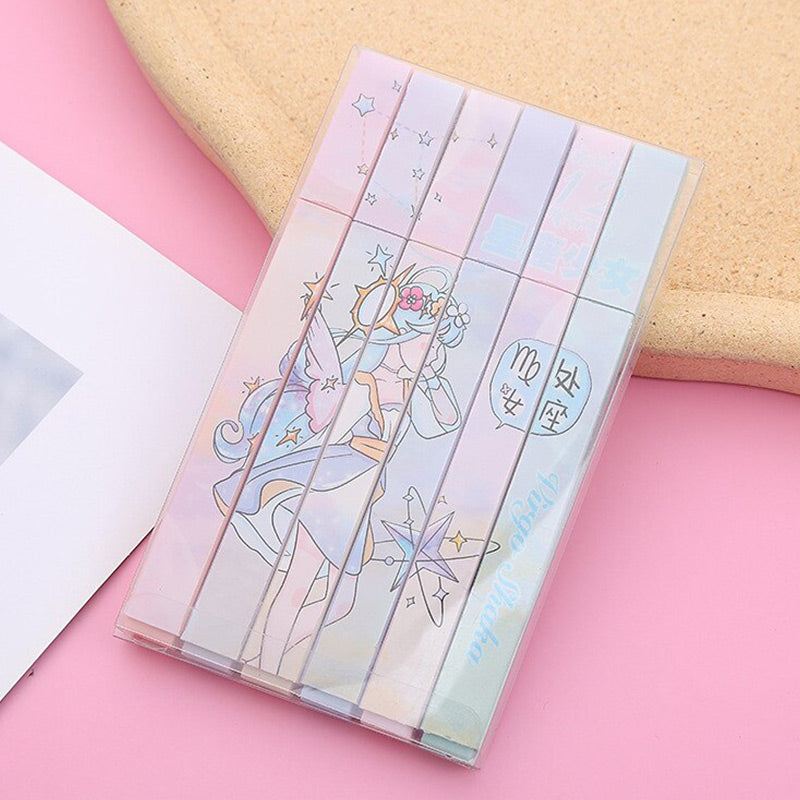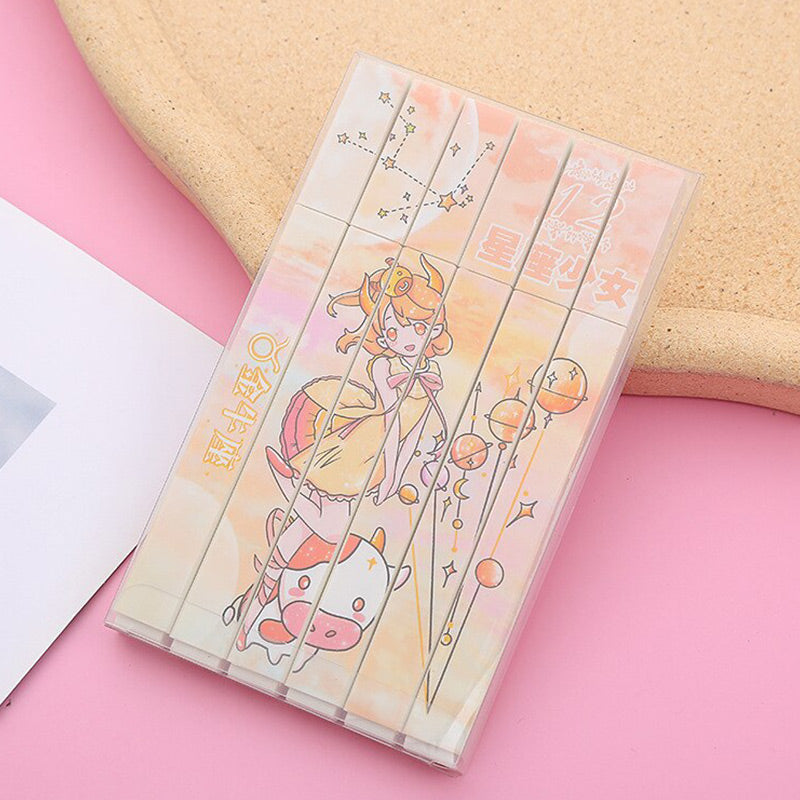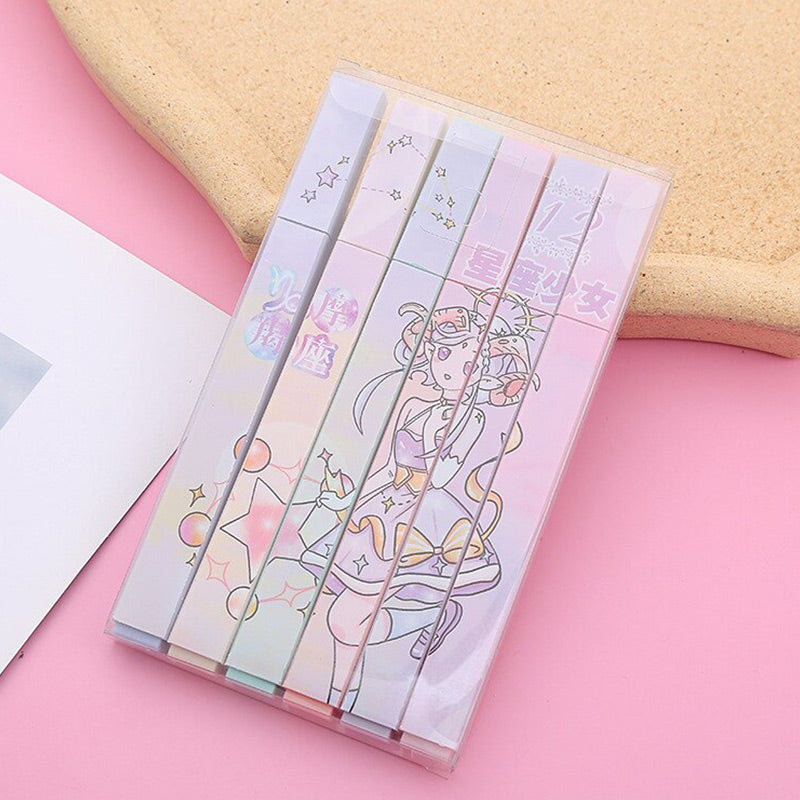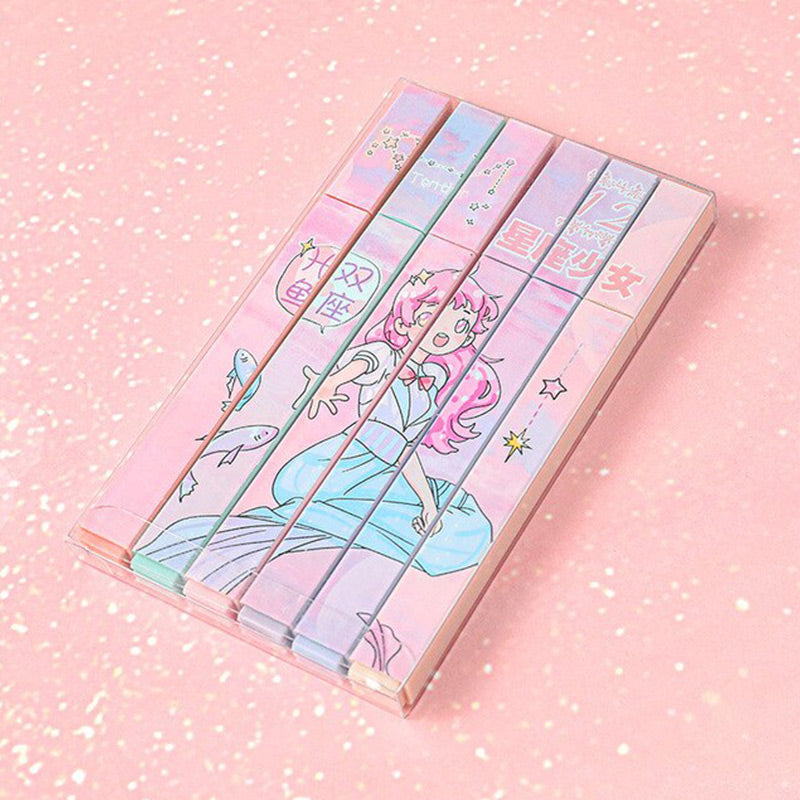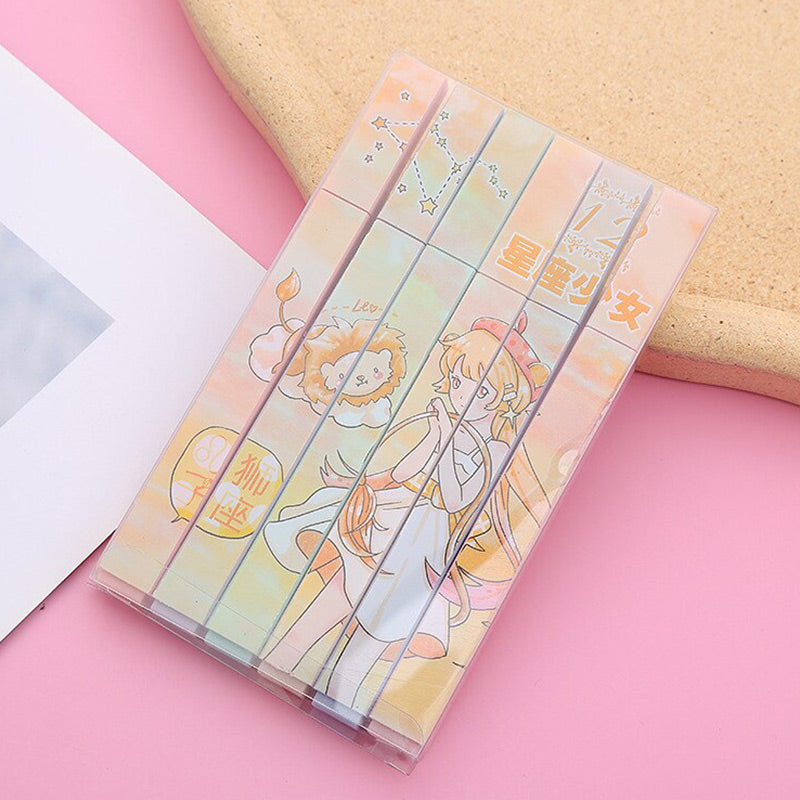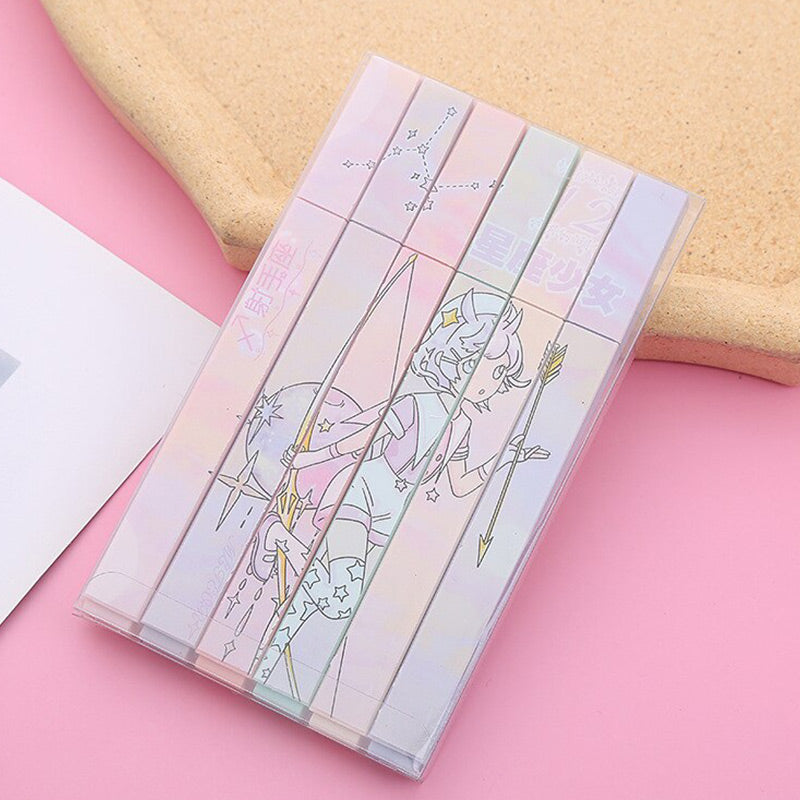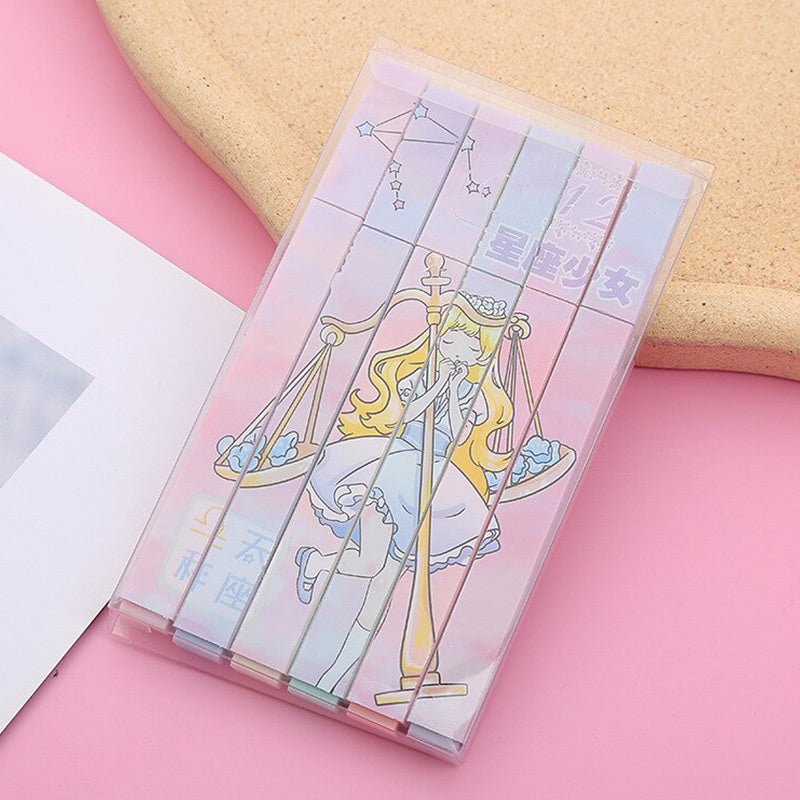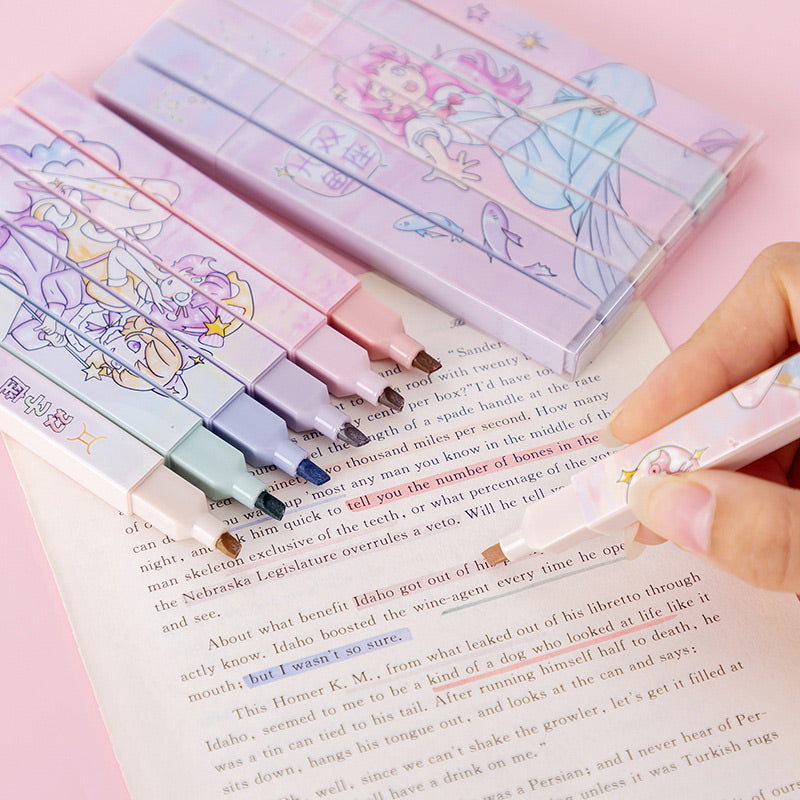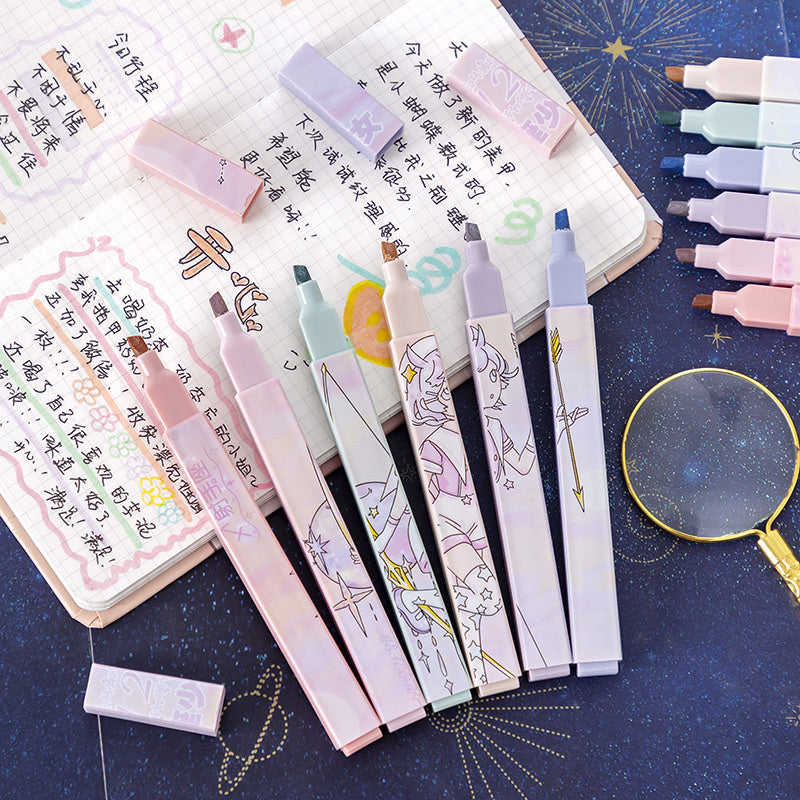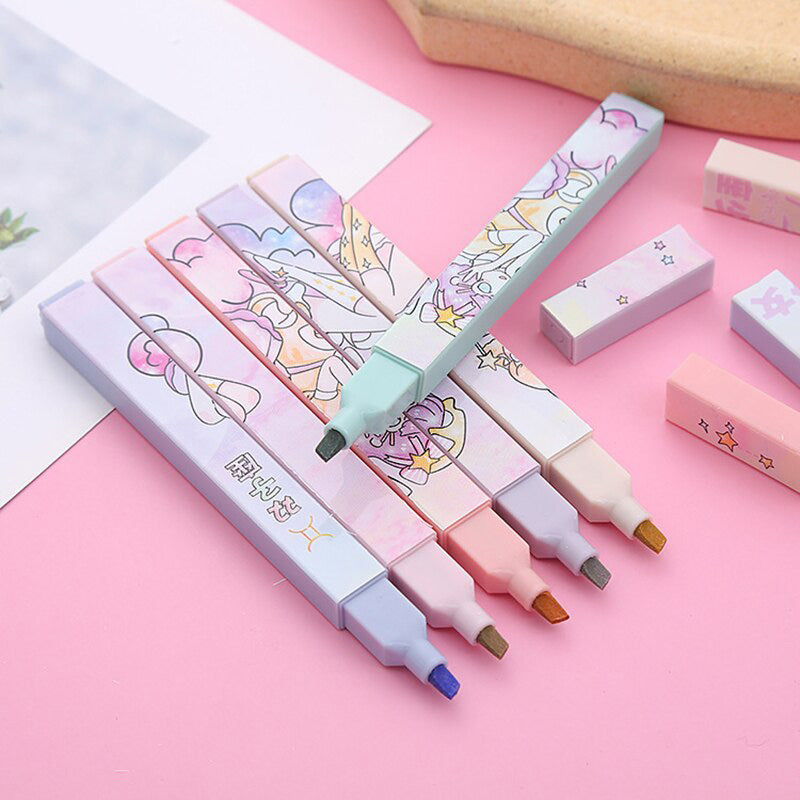 Zodiac Sign Series Pack of 6 Highlighters Set
Lk-Marker-056
Light color, does not black the text multi-colored options, comfortable and pleasing to eyes

Square bar design comfortable grip and no rolling off when placed on the desktop

Colorful pen covers, easy to distinguish and find. The pull cover design, protect the pen head.
The pen cover can be inserted in the back end of the highlighter

Each set contain 6 highlighters of different colors.