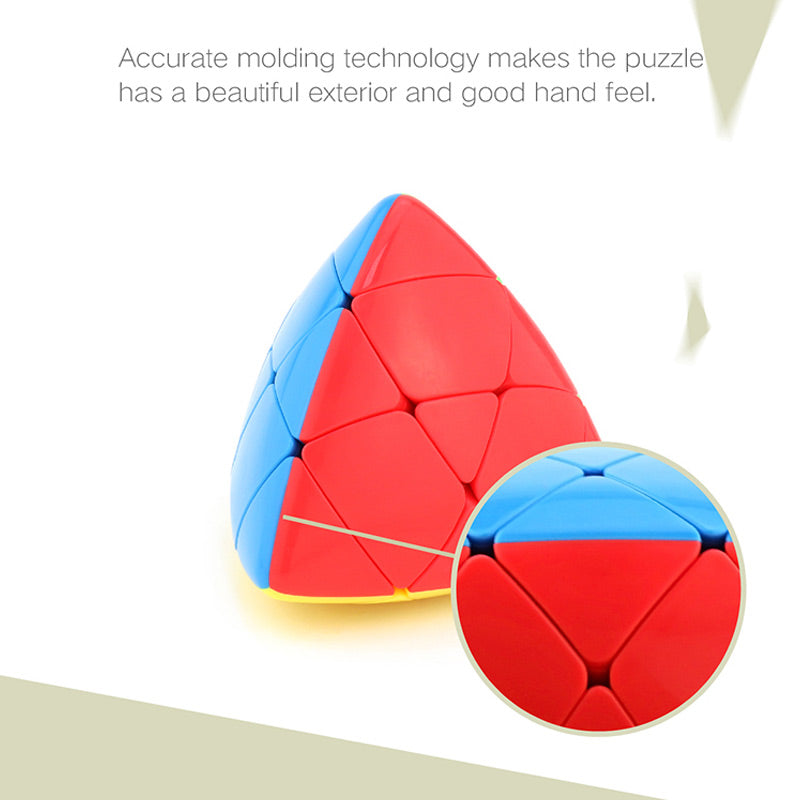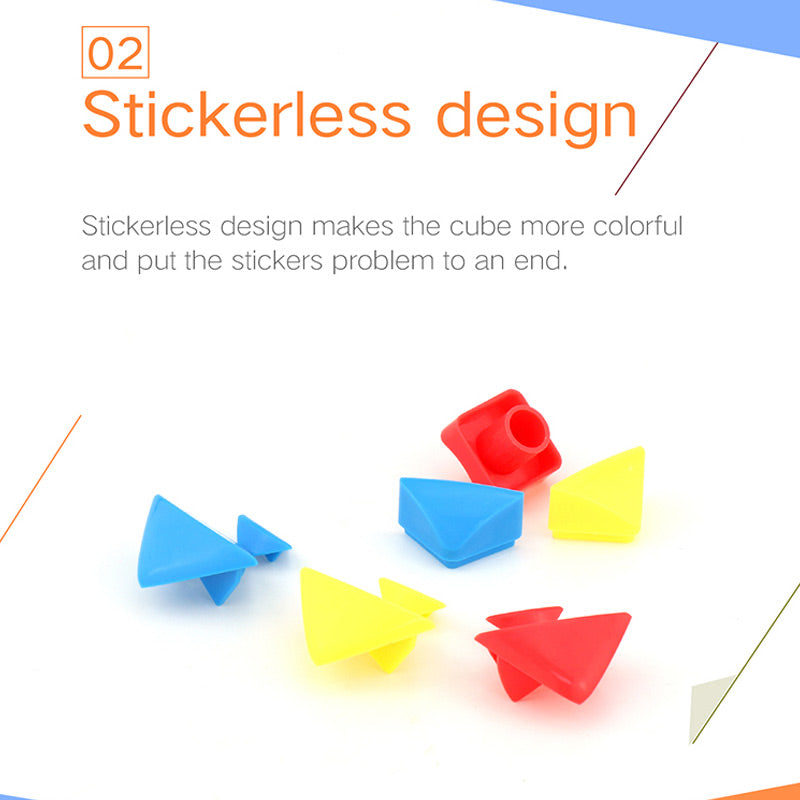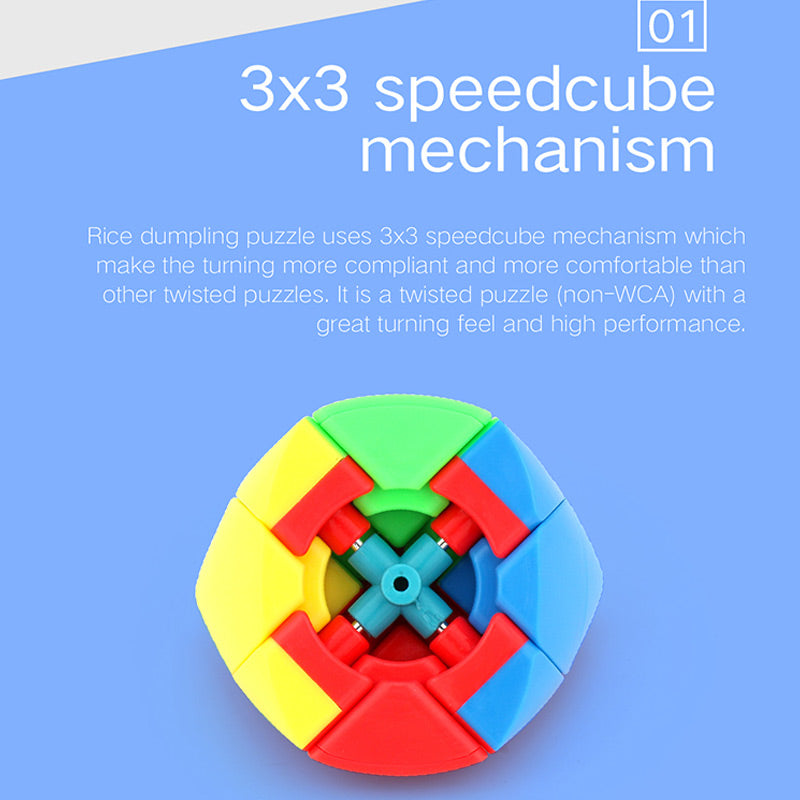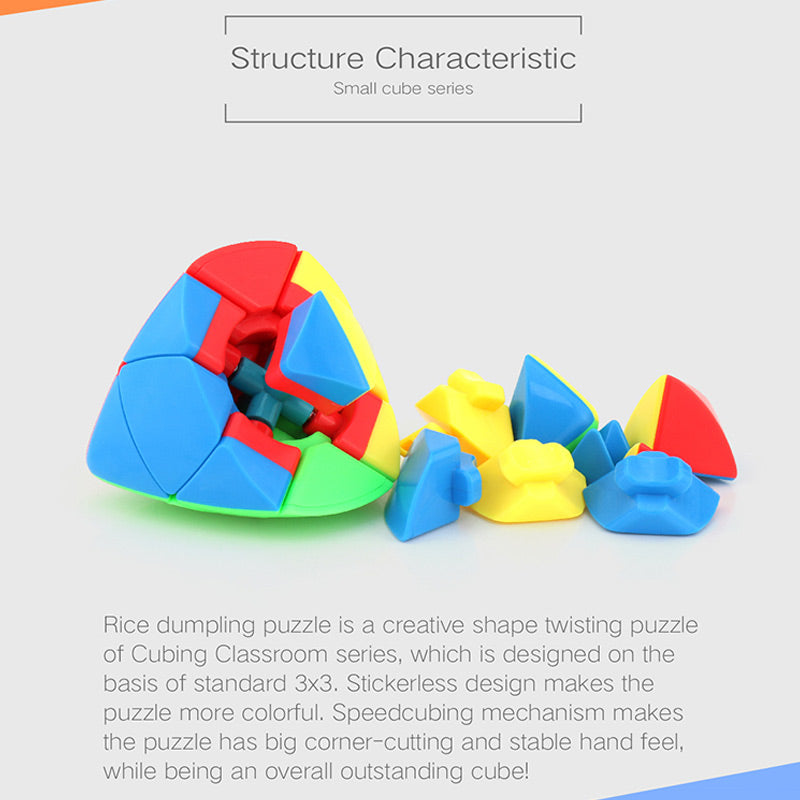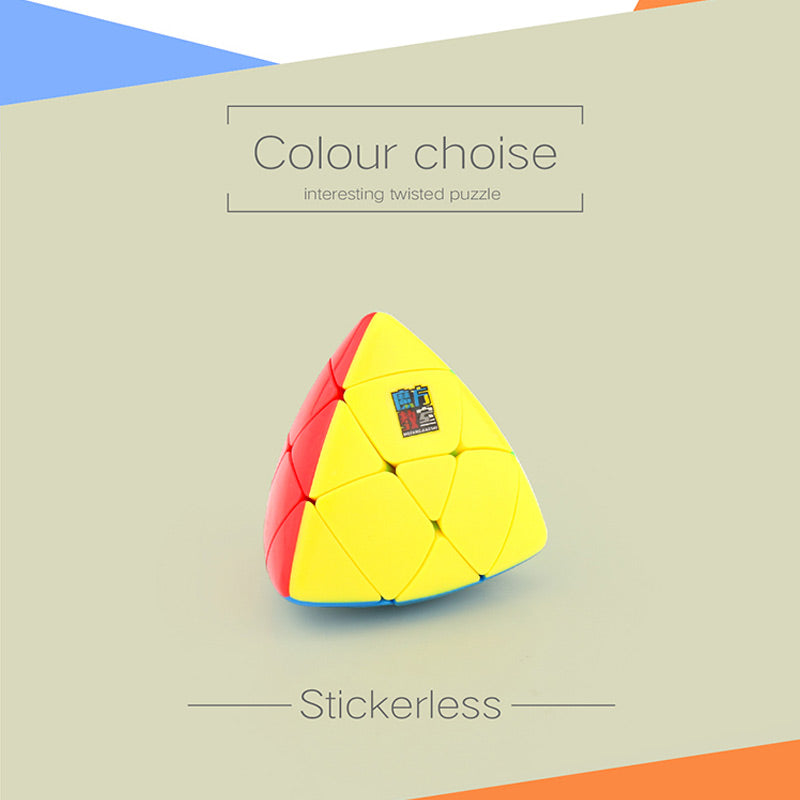 Rice Dumpling Diamond Puzzle Cube
Lk-Cube-017
Colorful Sticker less Design
Outstanding Hand Feel

Rice dumpling puzzle is a creative shape twisting puzzle of Cubing Classroom series, which is designed on the basis of standard 3x3. Sticker less design makes the puzzle more colorful. Speed cubing mechanism makes the puzzle has big corner-cutting and stable hand feel, while being an overall outstanding cube!

Sticker less design

Sticker less design makes the cube more colorful and put the stickers problem to an end.

3x3 speed cube mechanism

Rice dumpling puzzle uses 3x3 speed cube mechanism which make the turning more compliant and more comfortable than other twisted puzzles. It is a twisted puzzle (non-WCA) with a great turning feel and high performance.

Big hole design

Big hole design on corners, edges and inside structure gives the cube high corner-cutting and make it smoother, and also reduces most of the lockup when turning the cube.

Outstanding hand feel

Accurate molding technology makes the puzzle has a beautiful exterior and good hand feel.