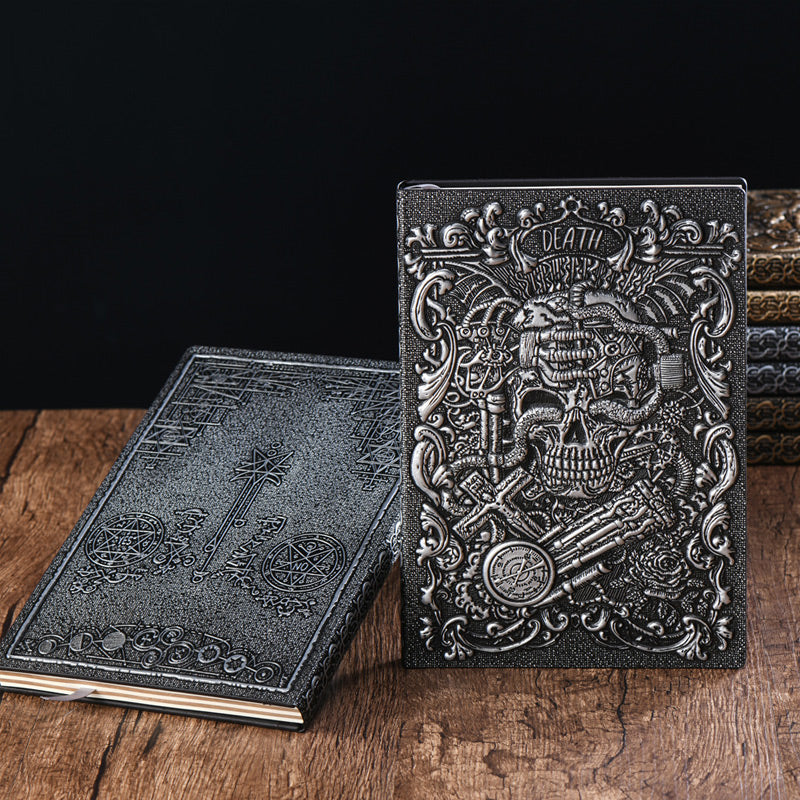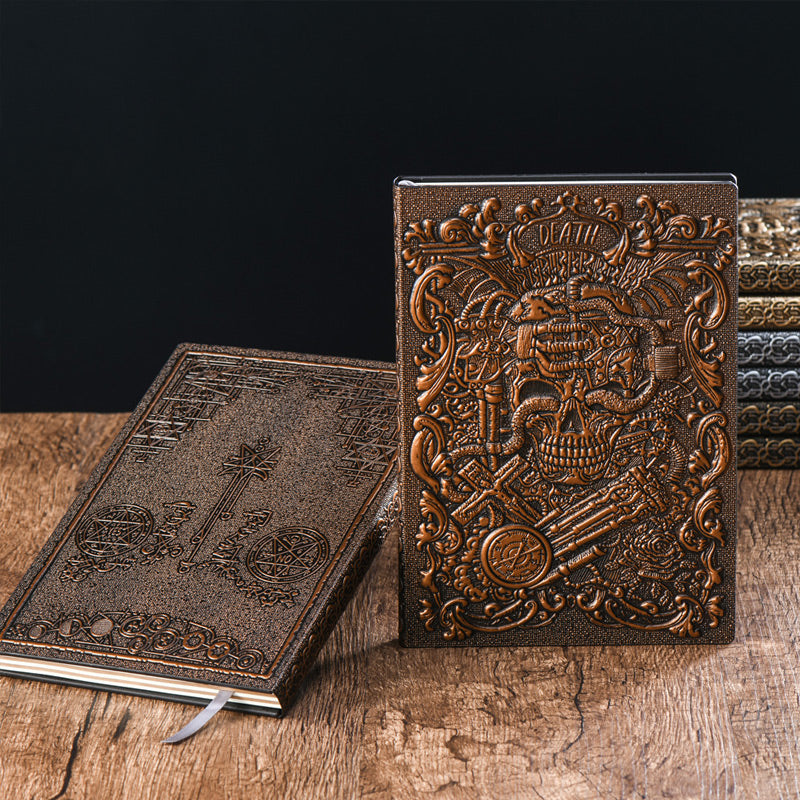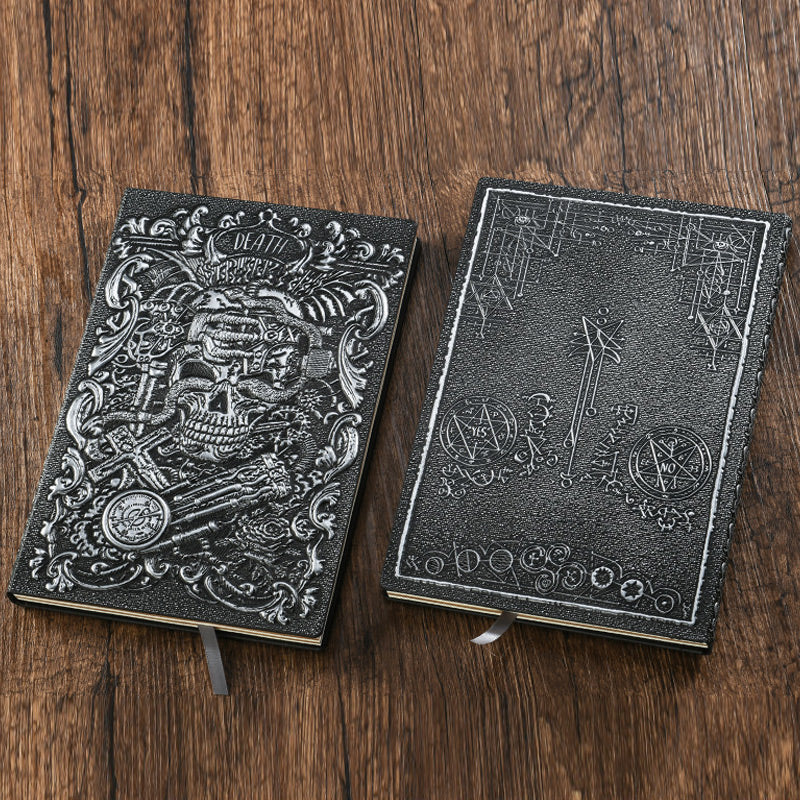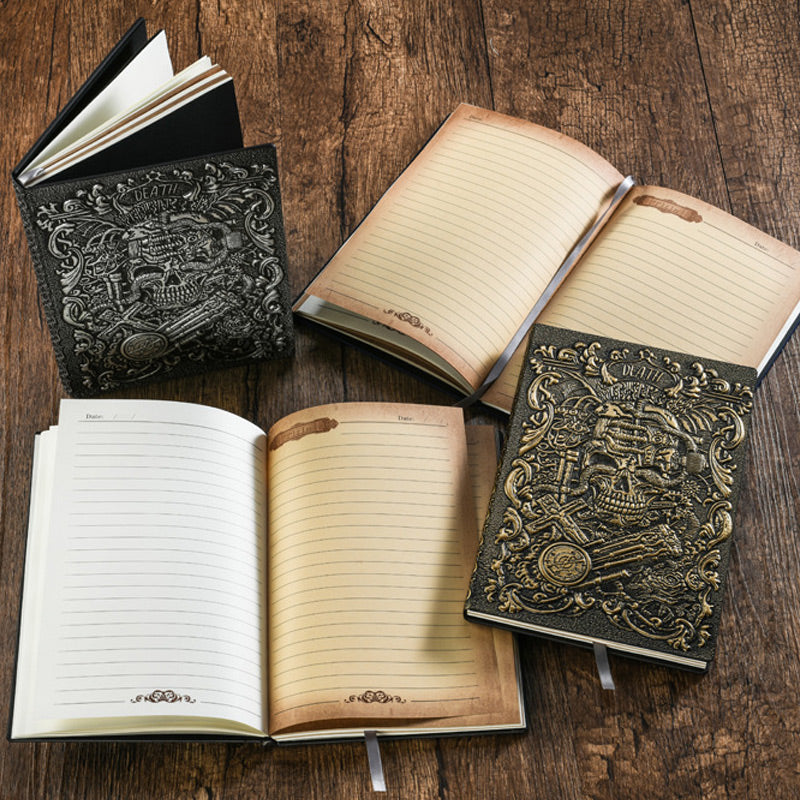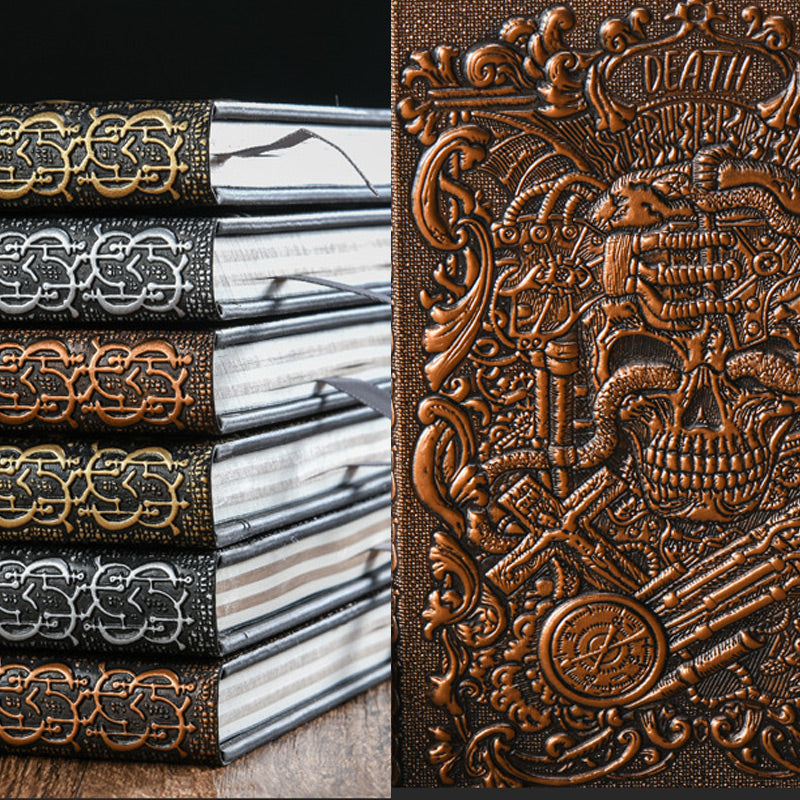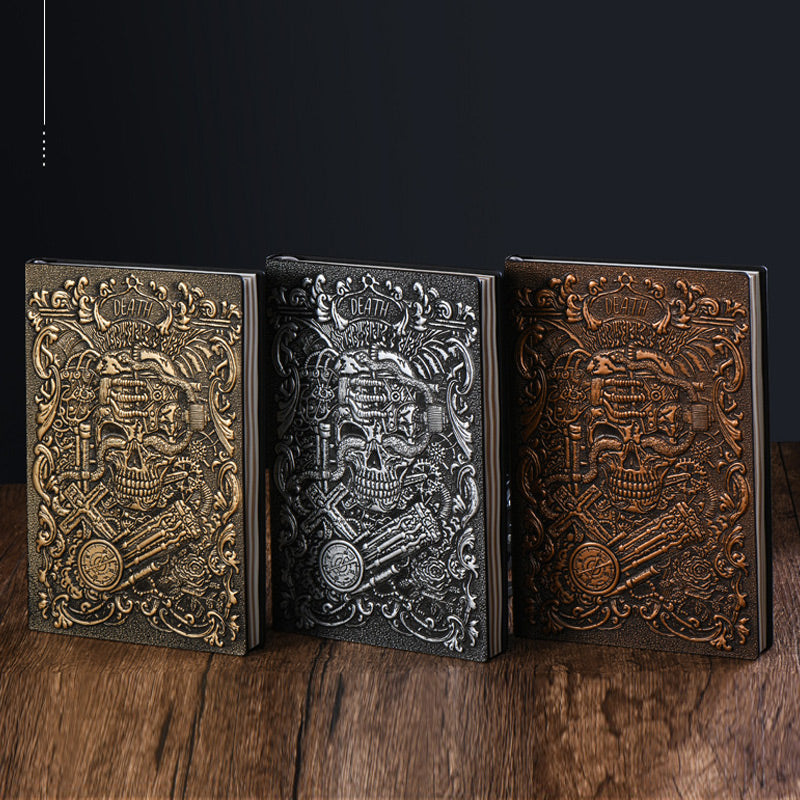 Pirate Life 3D Embossed Faux Leather Cover Notebook
Lk-Notebook-044
BEAUTIFUL 3D DESIGN: Both back and front have unique embossed design of your choice. Amaze everybody who is fortunate enough to lay their eyes this handcrafted journal!
MULTIPURPOSE: Use as notebook, diary, sketchbook, food planner, note down your spells, list of your enemies, your todo list, shopping list. 
COMPACT A5 SIZE: Our 5.7 by 8.4 Inch design is made to be carried around whether it be to your weekly roleplaying session, while traveling or to work.
THICK HQ PAPER: 100 sheet / 200 pages of thick paper paper that is usable on both sides without any ink bleeding through the other side!