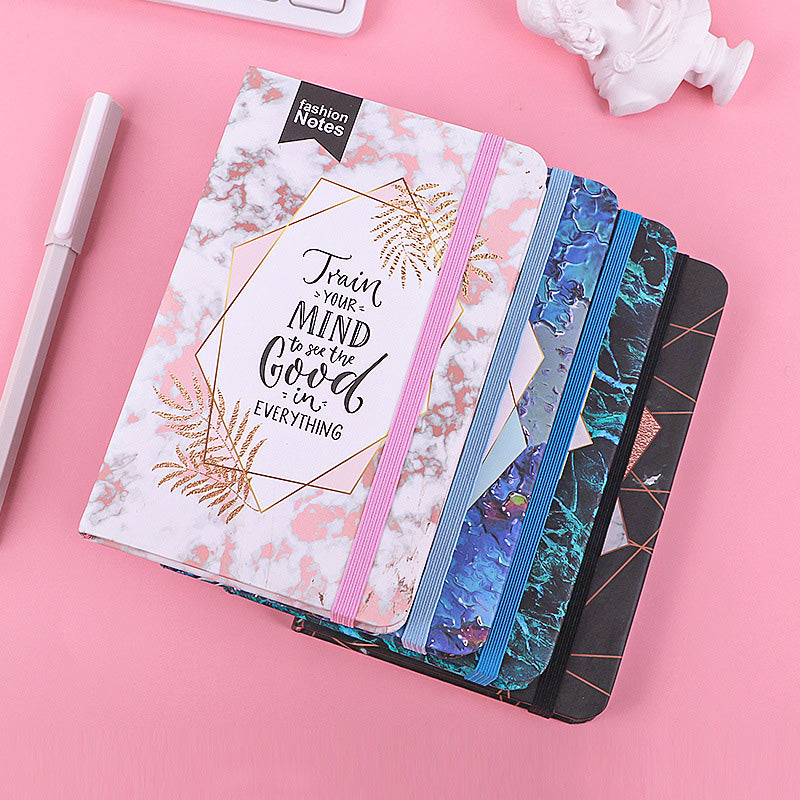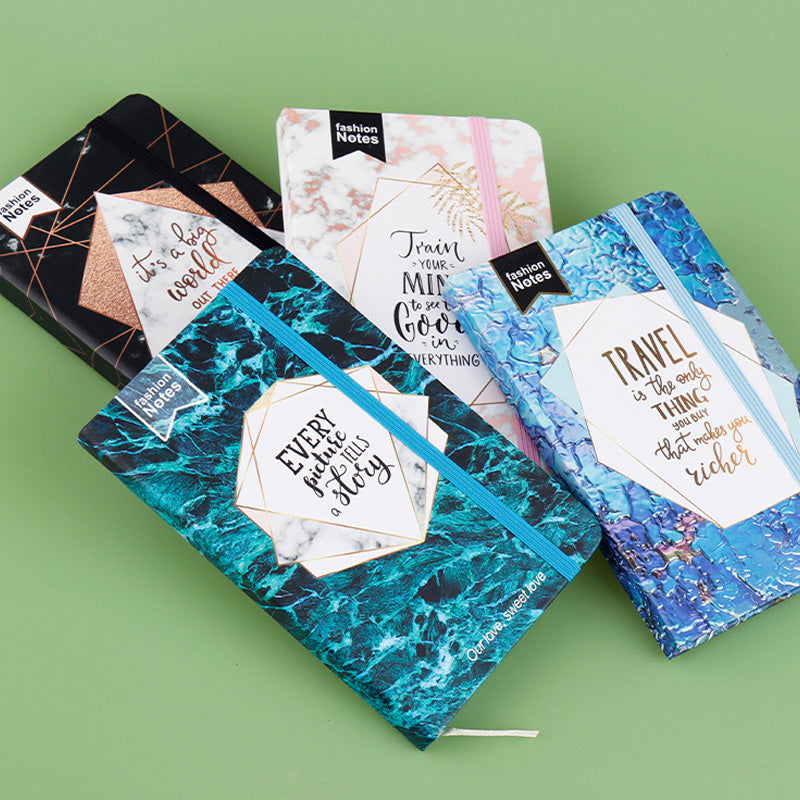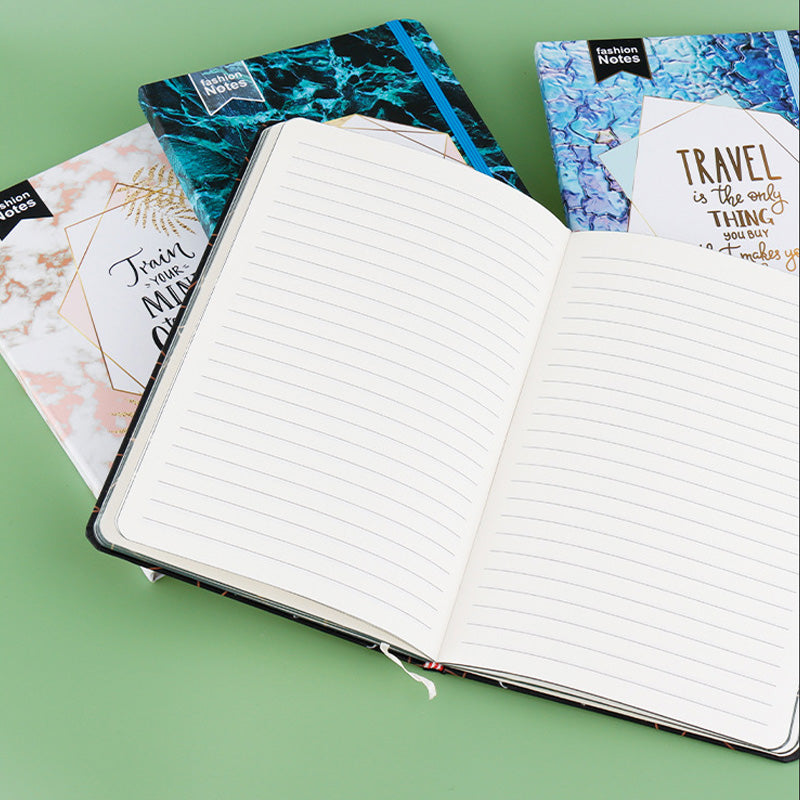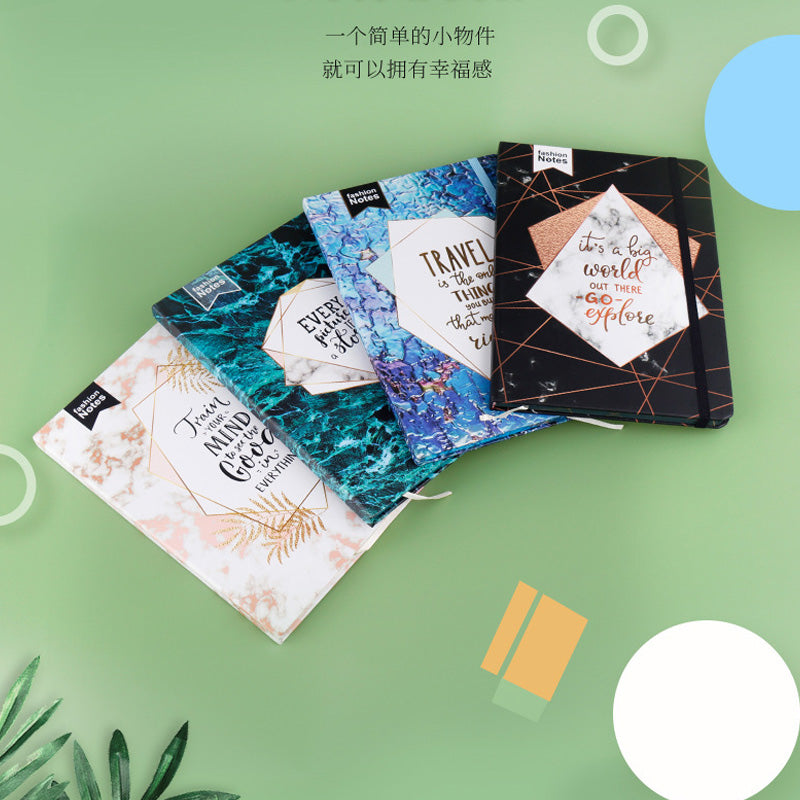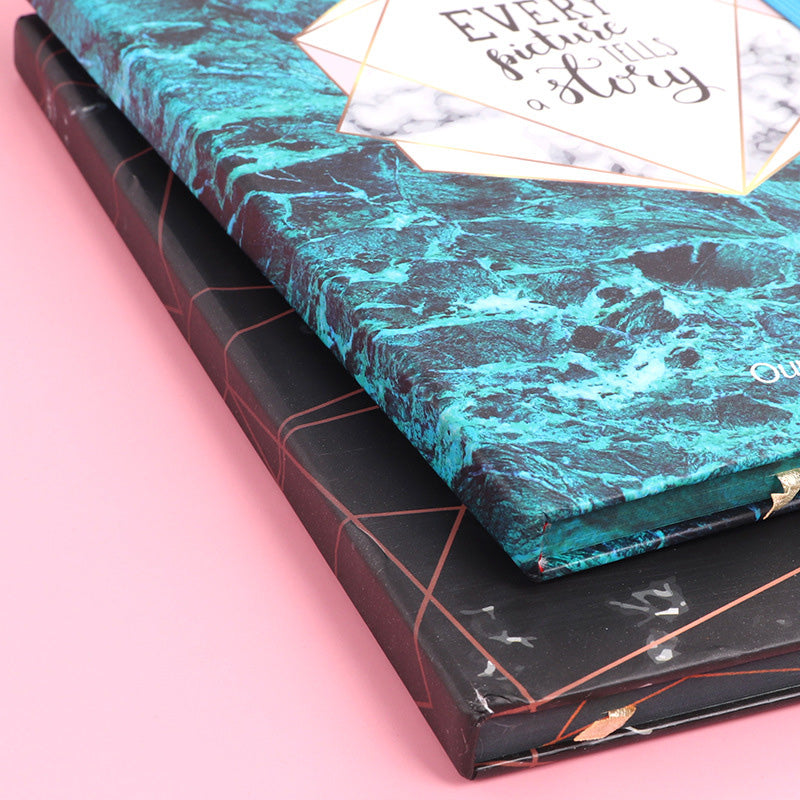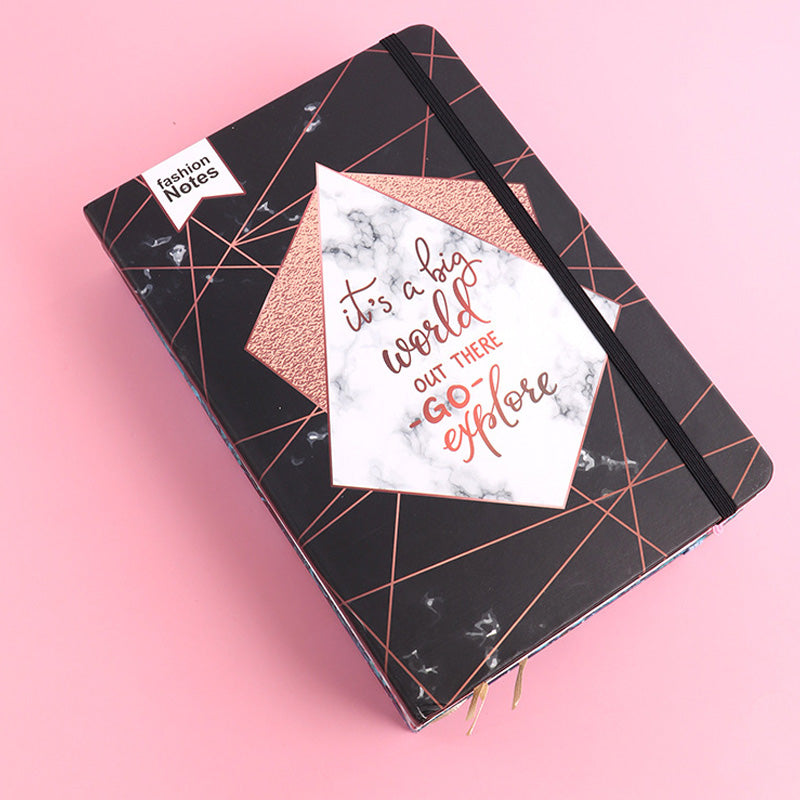 Marble Print Hard Cover Notebook
Lk-Notebook-026
Beautiful and stylish rose marble, small format, 200 pages large striped college format.
Hard Cover. An elegant object that attracts attention.
Size: 8.5" x 5.5 inch

Paper: College-ruled on white paper

Pages: 100 sturdy pages
 It has a sturdy cover for a beautiful look and feel. This journal is great for taking notes, jotting lists, doodling, brainstorming, prayer, gratitude, meditation and mindfulness journaling.