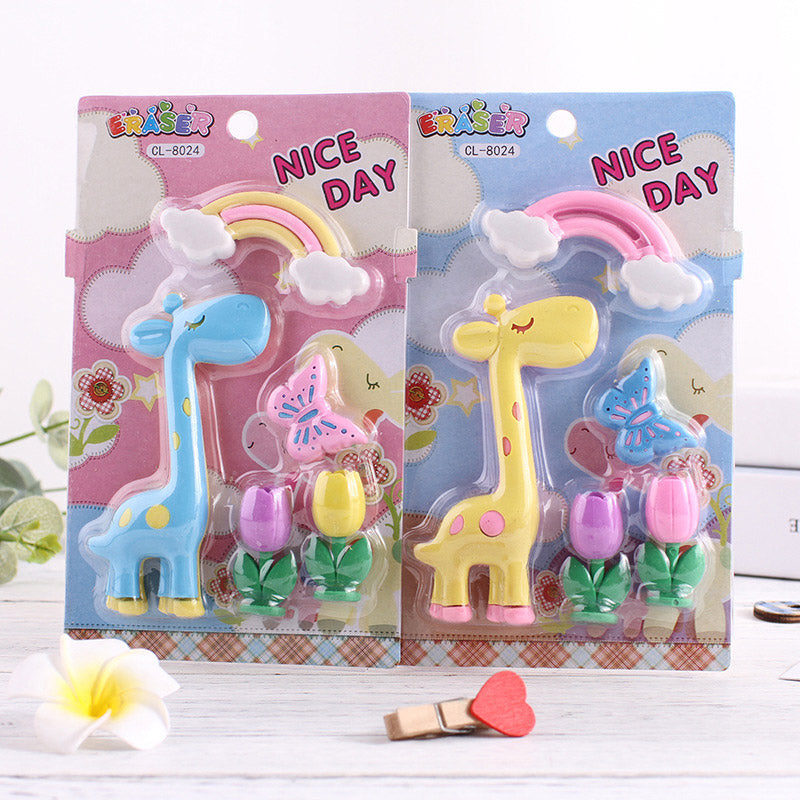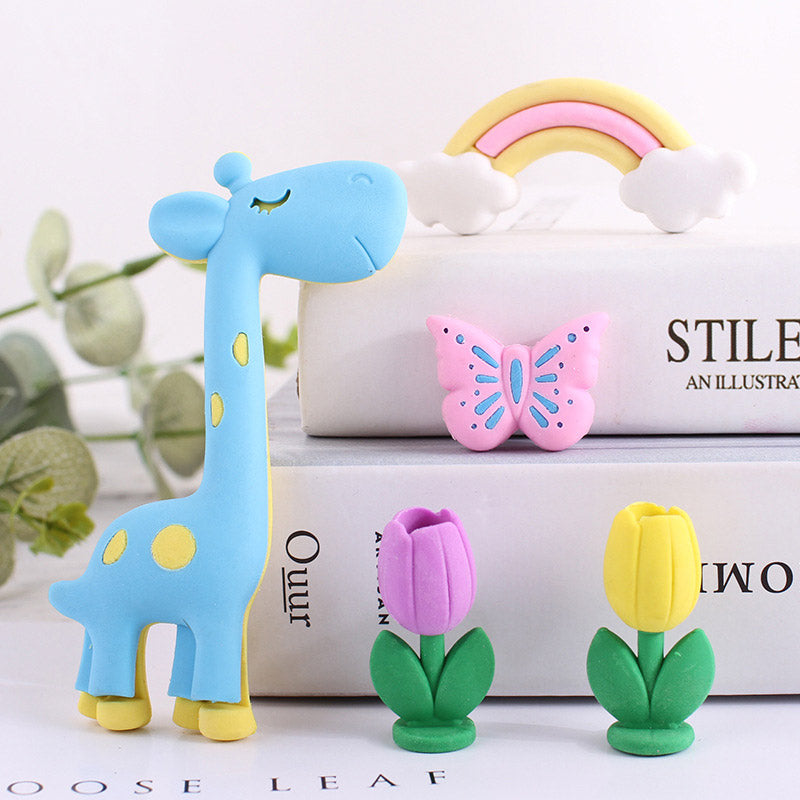 Korean Fairy Tale Cute Cartoon Eraser Set
LK-Rubbers-002
The eraser is made from environment-friendly material, safe for children, this is a perfect gift for your children
Giraffe, Cloud and flower shaped eraser, lovely and funny, great for children to play
Strong, durable, effective and realistic looking cartoon erasers your kids will love it.

Eraser Type: Pencil Eraser
Material: TPR
Quantity: 5pcs/set

VARIOUS USES - Use this set as additional school, home, or work supplies. You can also use it as extra party favors or giveaways for birthday parties, holiday celebrations, and other children's events.