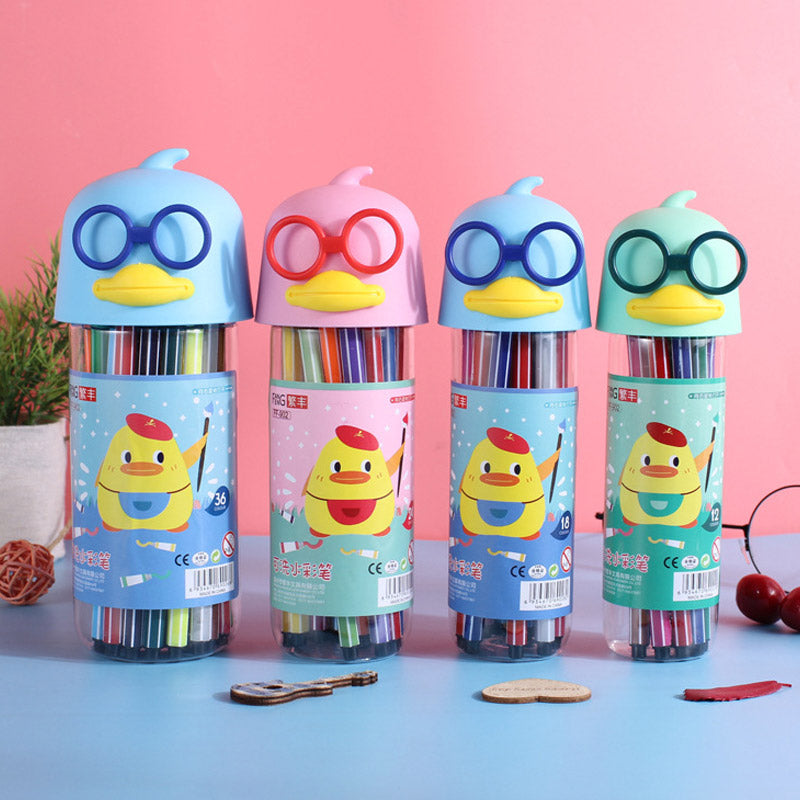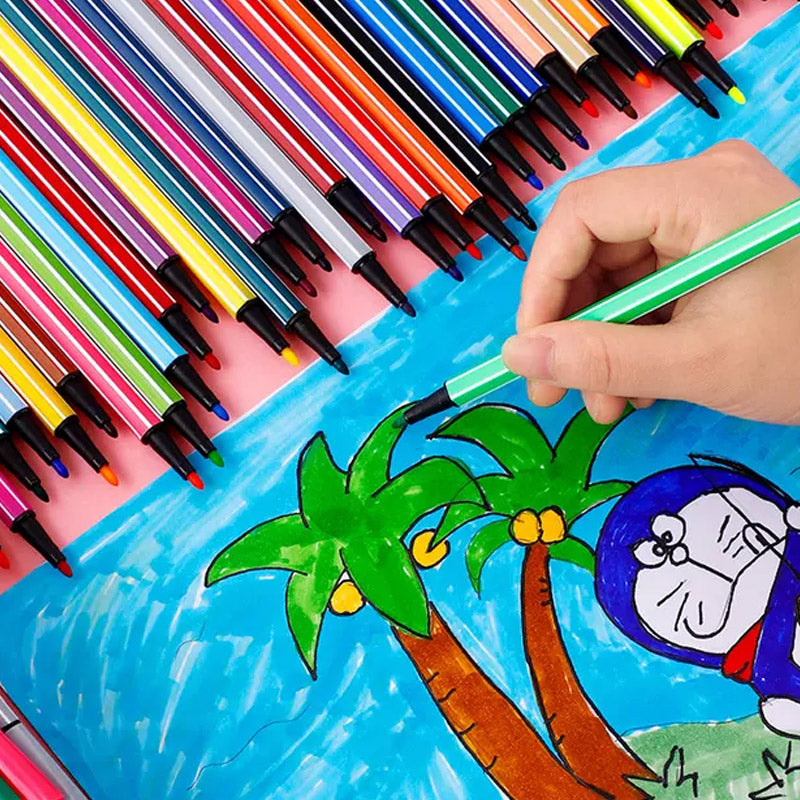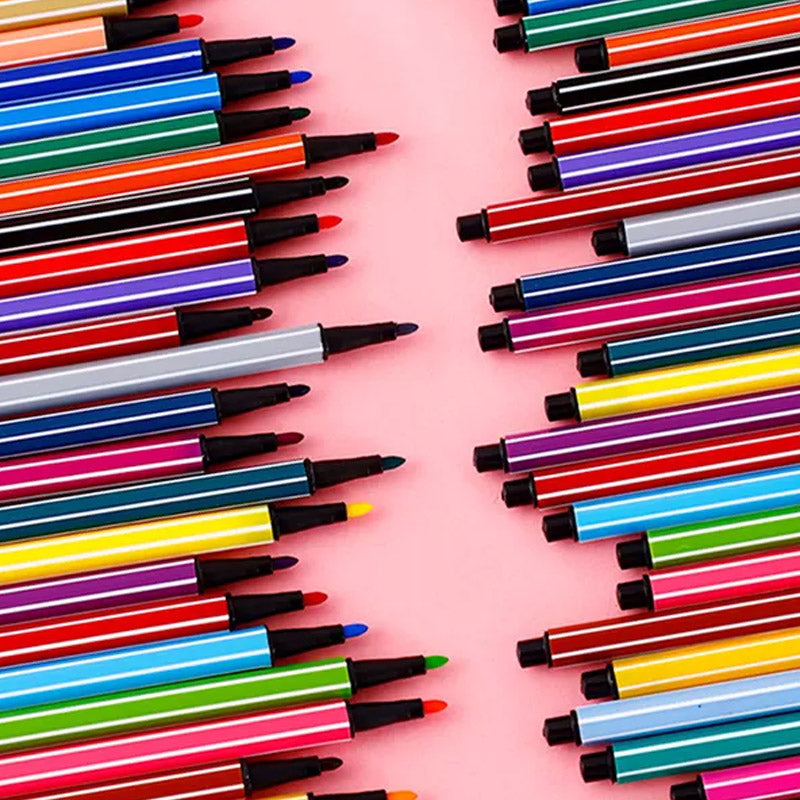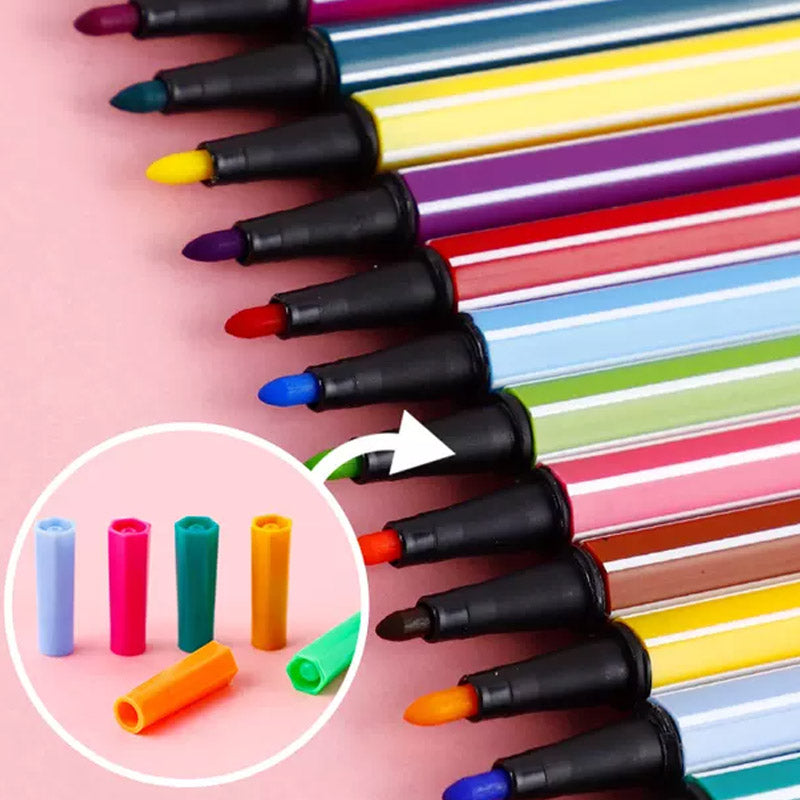 Kindergarten Watercolor Graffiti Marker Box
Lk-Marker-010
Box contain 36 Different shades of color markers.

Good value for money: The value package provides a variety of color sets of watercolor pens. These watercolor pens provide richer colors and finer, more flexible nibs.

This watercolor pen can be used for dry brush painting, drawing, coloring, calligraphy, etc. without water. It can exercise children's patience and art cells, and develop children's brain imagination. 

These watercolor markers provide you with precise control, so you can easily complete everything from light and soft washes to subtle shadows and gradients.

This watercolor pen is a washable watercolor pen. Whether it is painted on clothes or skin, it can be easily washed off, reducing mother's worries.
This product uses large-capacity pen cotton, making painting more durable.