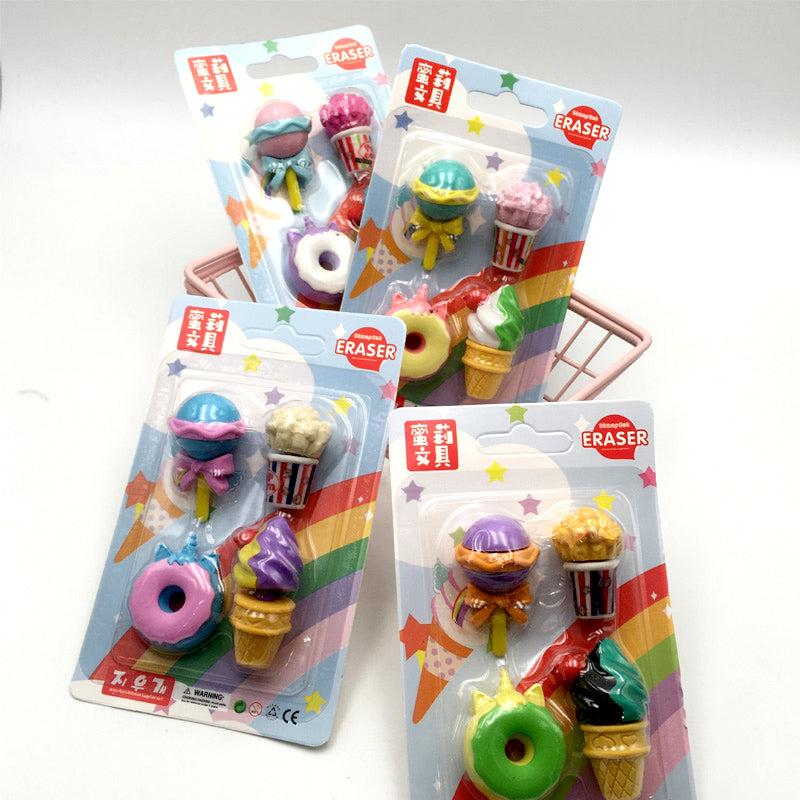 Ice Cream Puzzle Erasers Set
LK-Rubbers-011
Fun and colorful toy ice cream,
Bright colors attract your baby's attention. Exercise your baby's concentration and imagination, and let your mother feel at ease.
Puzzle erasers only The Write Dudes can create!
This is a set of 4 puzzles erasers
Erasers consist of Ice Cream, Doughnuts, Lolly Pop, Pop Corn.
An absolute necessary accessory for any sweet tooth!