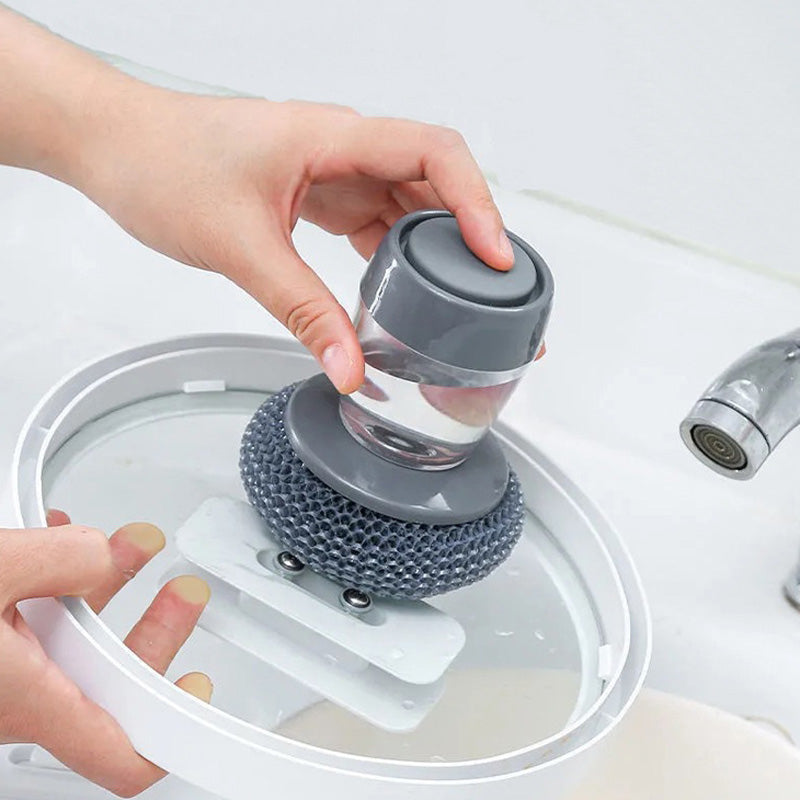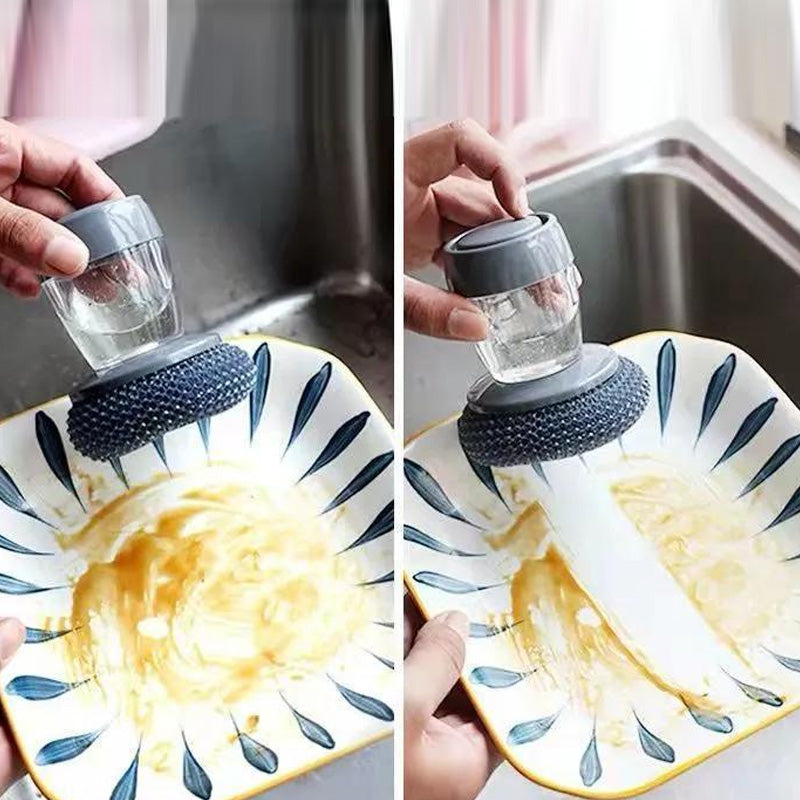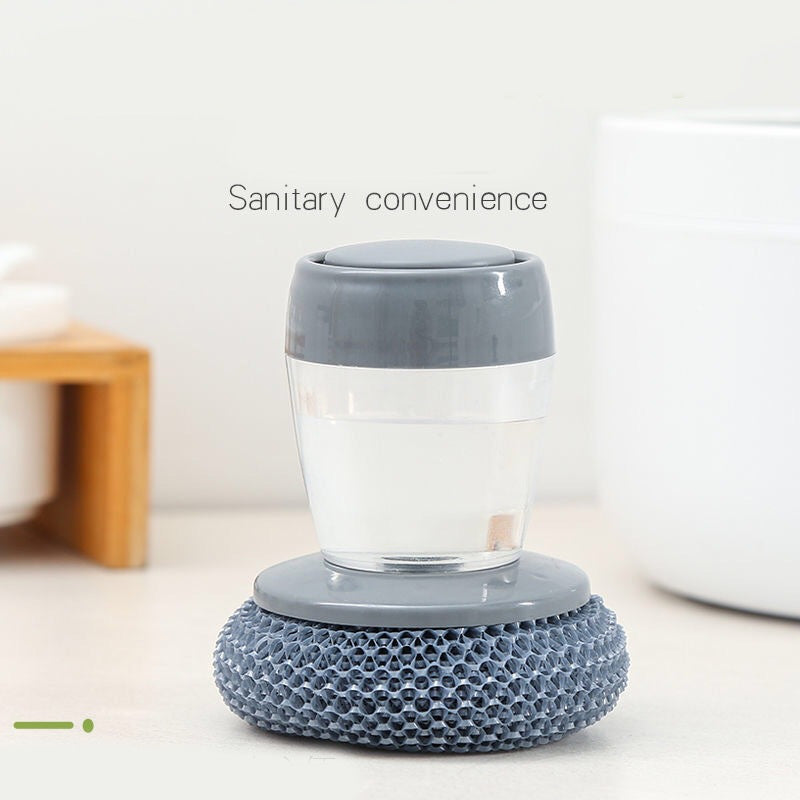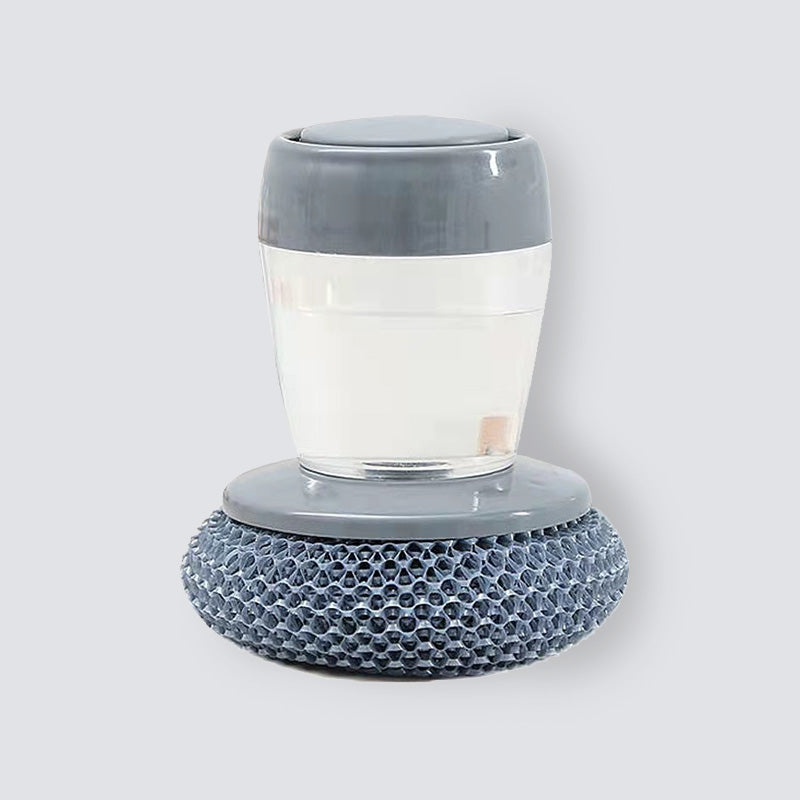 Good Grips Soap Dispensing Palm Brush
LK-SinkB-003
Brush dispenses soap with the light push of a button
Brush has durable nylon bristles that easily scrub away baked-on food and is safe for non-stick cookware

Replaceable Brush Head : Simply twist off brush to replace brush head, easy to disassemble and replace.

It is made of high temperature resistant nylon brush filament, which is soft and will not damage the coating of the non-stick pan. Nylon brush filaments can easily wash away grease and dirt and are durable. Pots, bowls, plates, stovetops, etc. can all be cleaned with it.

Comes with 1 extra Brush which you can replace later on.