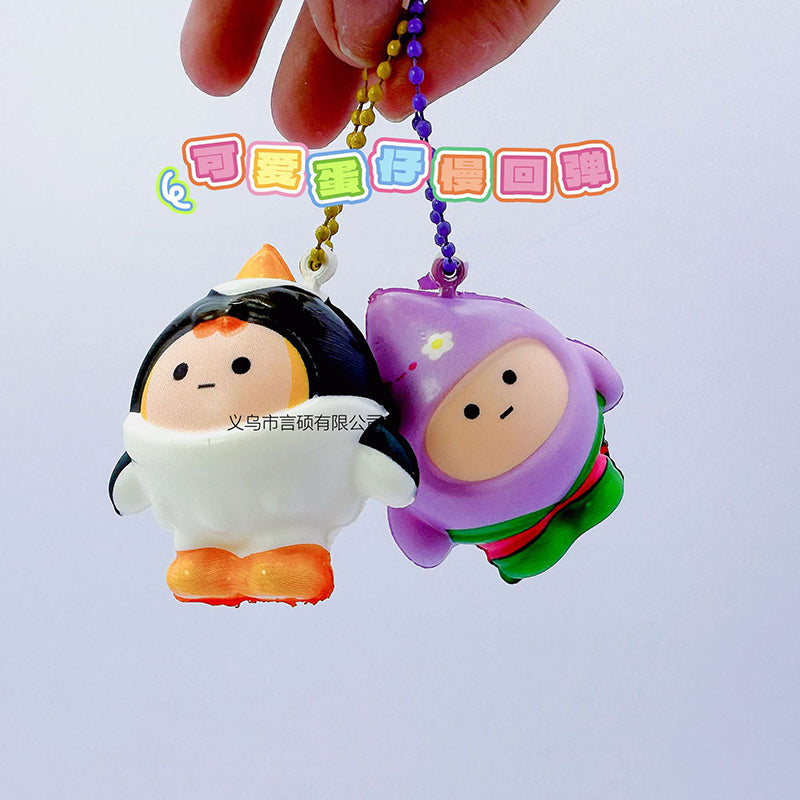 Decompression Pinch Toy Ornament Keychain
LK-KC-075
The Decompression Pinch Toy Ornament Keychain, in a more compact size, is the ideal accessory for on-the-go stress relief and style. This miniature marvel combines the soothing qualities of a decompression toy with the practicality of a keychain, creating a versatile and charming addition to your everyday carry.
Designed to fit comfortably in the palm of your hand, this smaller version of the popular pinch toy offers tactile satisfaction and relaxation when you need it most. It features a delightful ornament that adds a touch of personality to your keys or bag.
Whether you're navigating a busy day, looking for a moment of calm, or simply want to accessorize with a trendy and functional keychain, the smaller Decompression Pinch Toy Ornament Keychain is your perfect companion. It's a conversation starter, a stress reliever, and a stylish statement all in one.