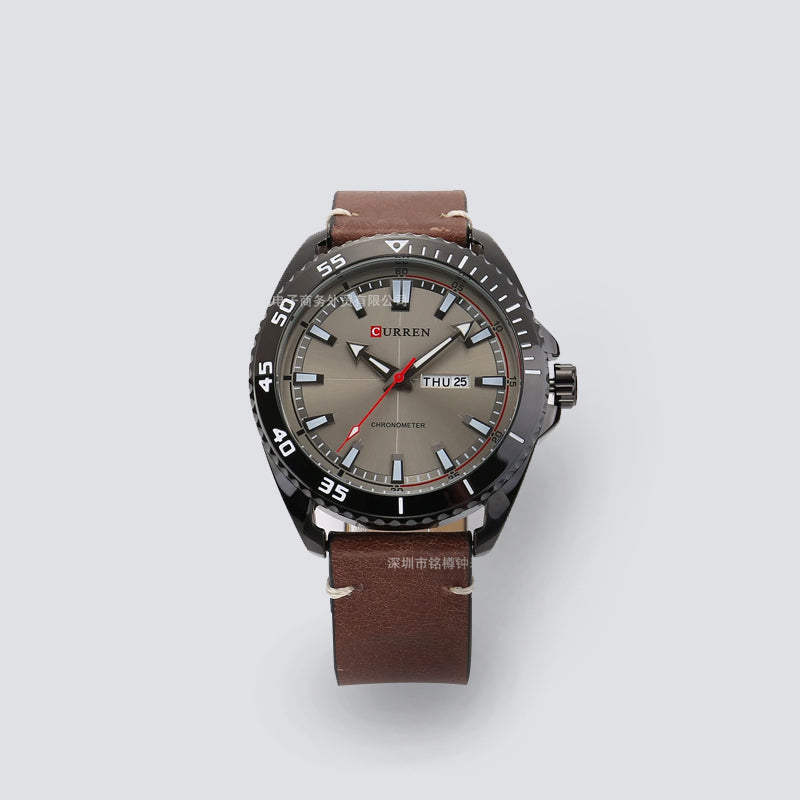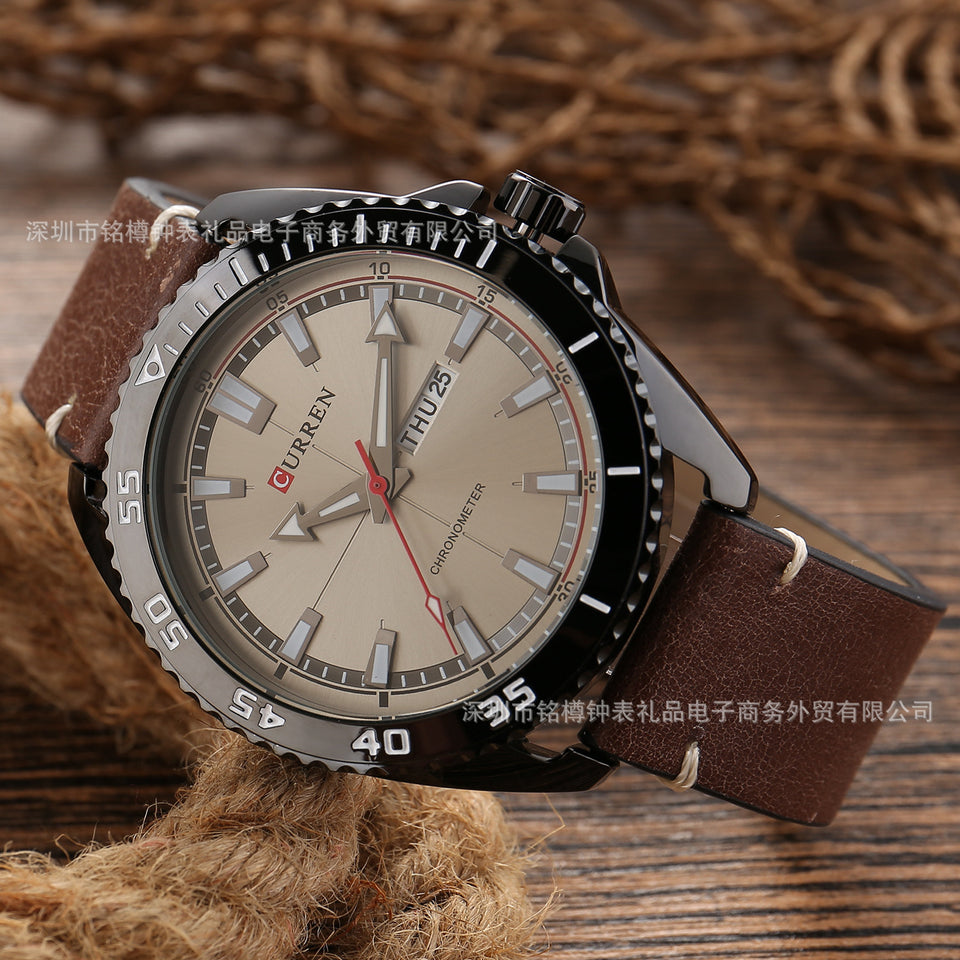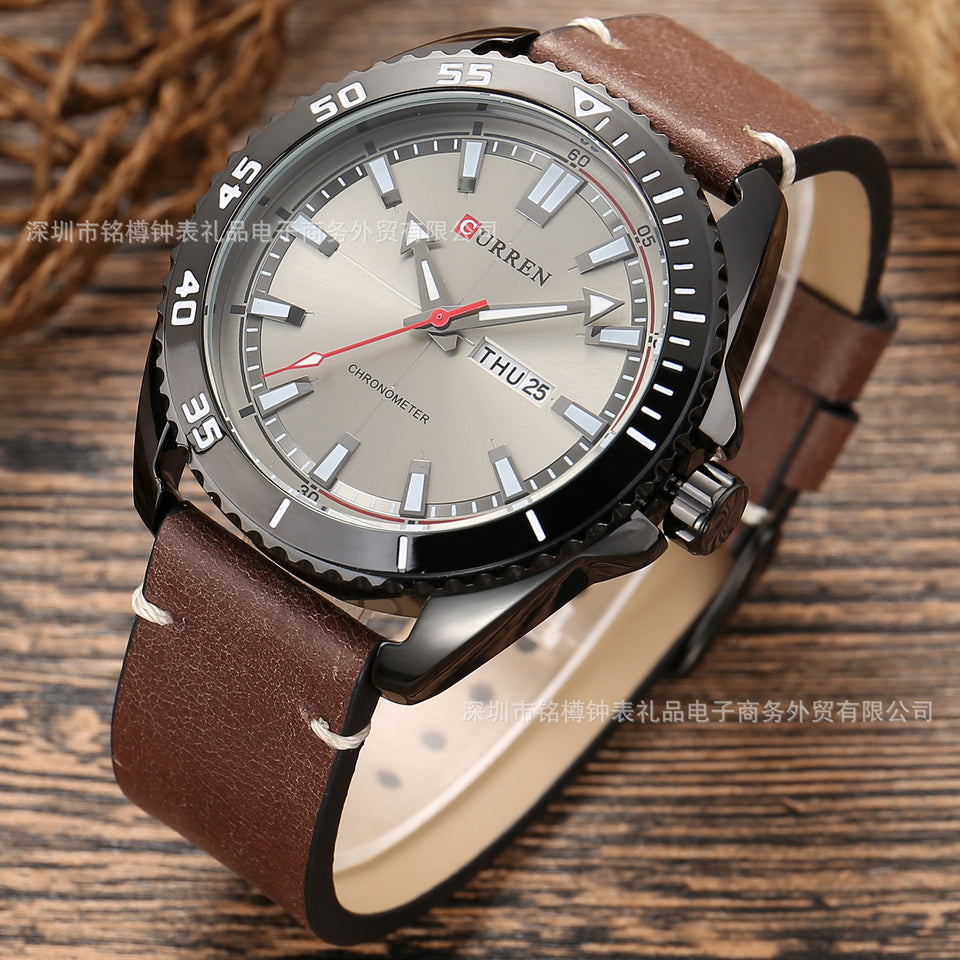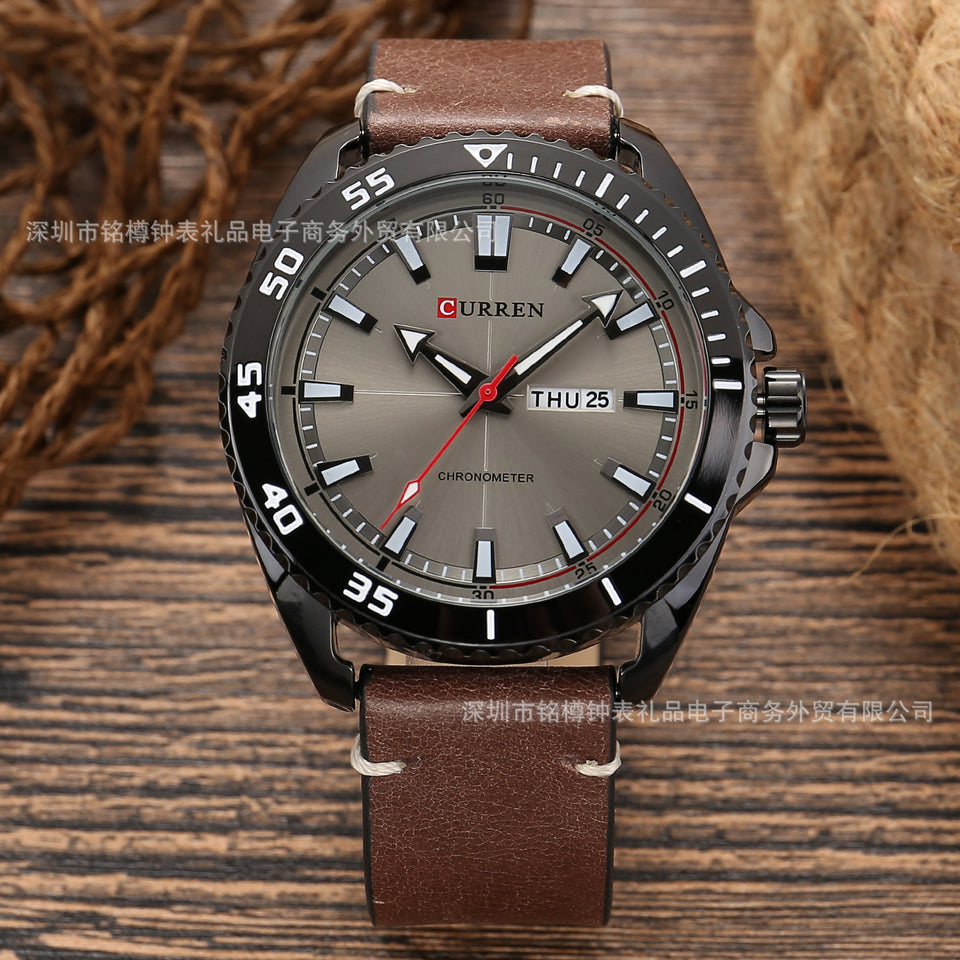 Curren 8272 Men's Watch Date Week Quartz
LK-C-MWW-003
Product Details:
Color : Brown
Watch Brands : CURREN
Watch model : M8272
Strap material : Belt
Case material : Alloy case
Dial diameter : 4.4 cm
Dial thickness : 1.2 cm
Strap length : 25 cm
Wt: 0.08 kg
Strap width : 2.2 cm
Watch weight : 80 g

Buckle type : pin buckle
Display type : pointer date week
Applicable gifts : lover, boyfriend, customer, colleague, classmate, friend, foreigner, youth, teenager, PR planning, business gifts, Thanksgiving, wedding,  Festival, Valentine's Day, birthday, Christmas, Halloween, dating
Please note: Life is waterproof. You can't wear it for swimming, bathing, soaking in water, and underwater operation. It can resist drizzle and small splashes. For the longer life of the watch, avoid contact with corrosive substances.