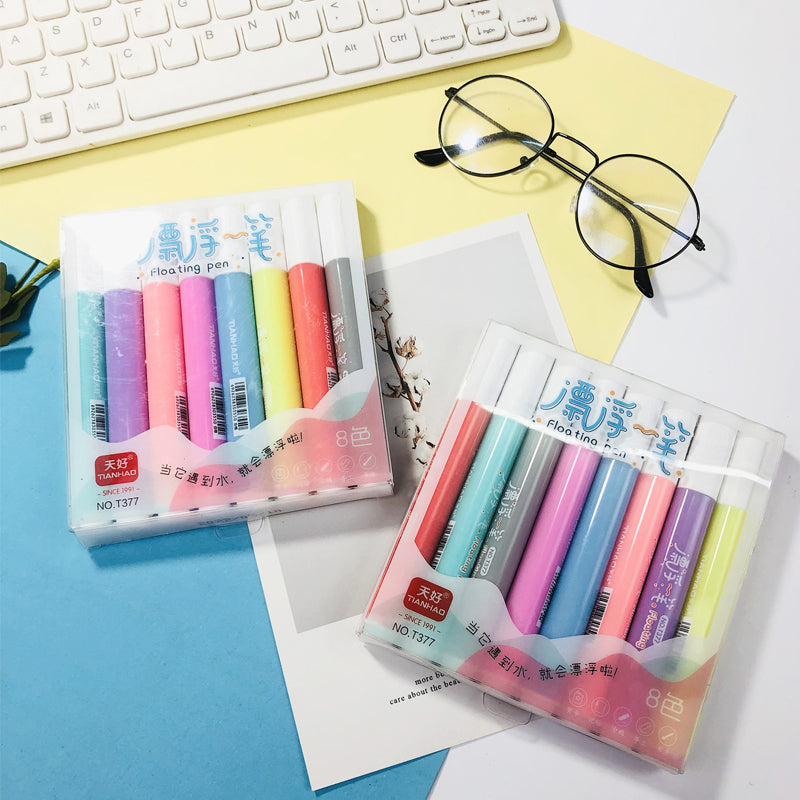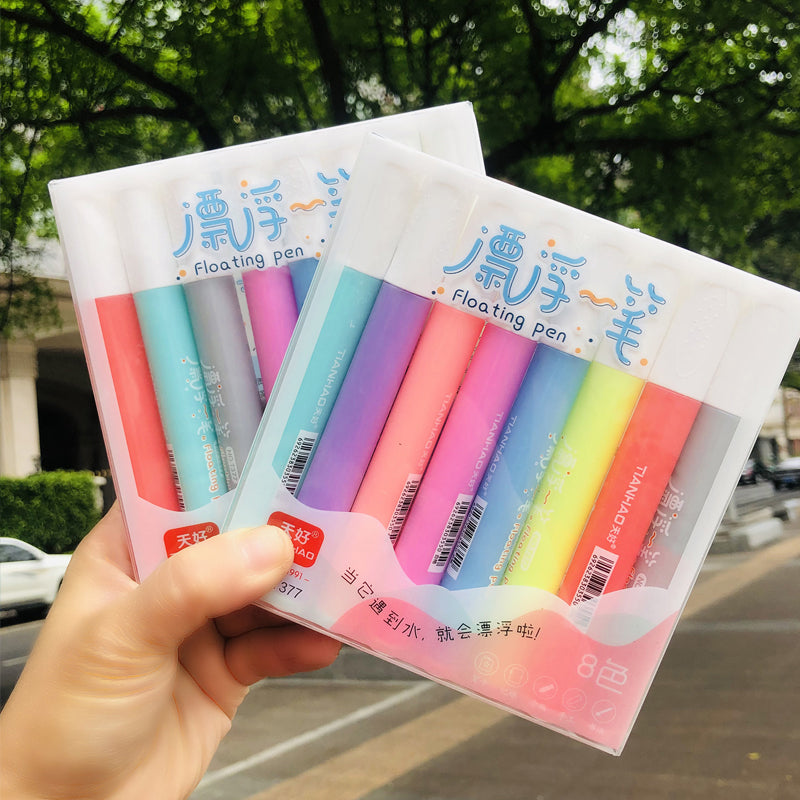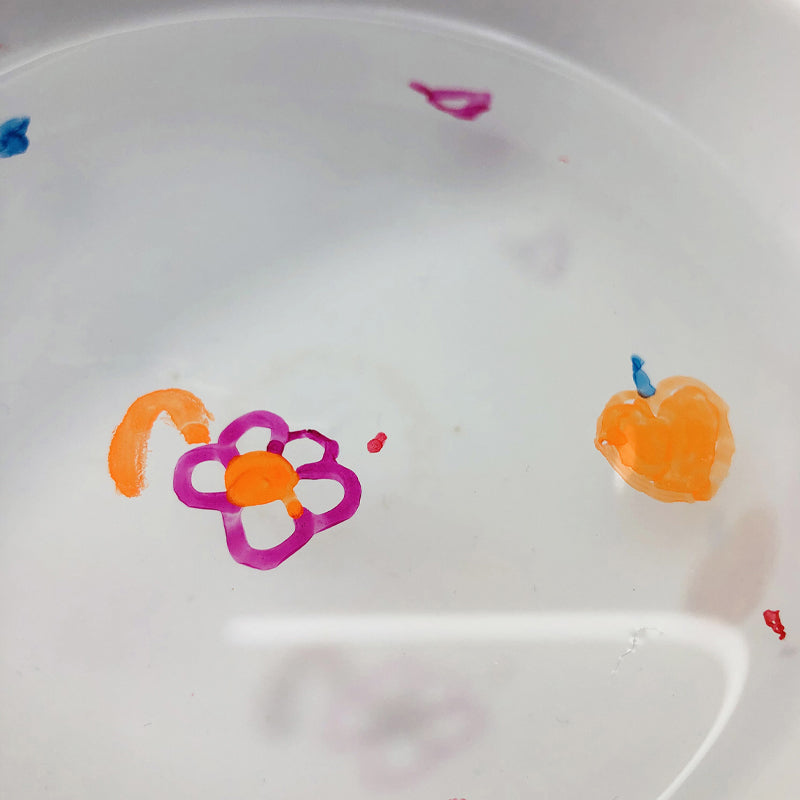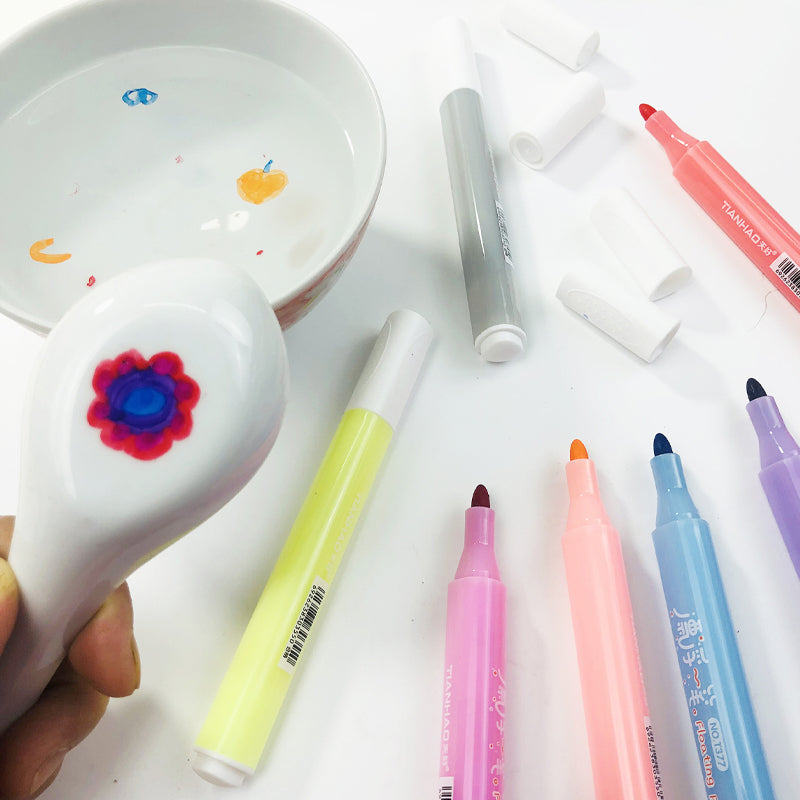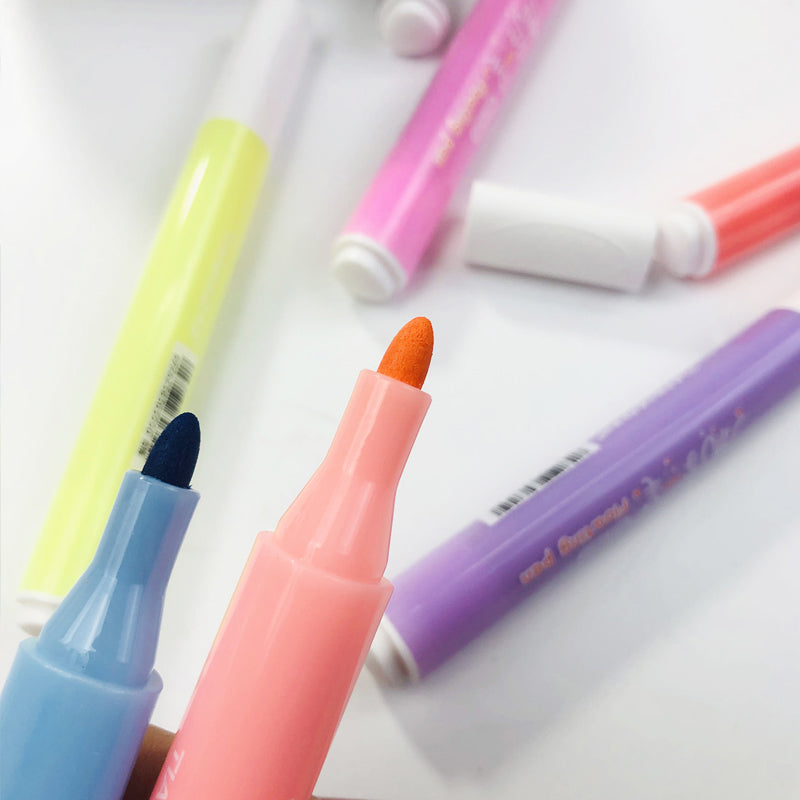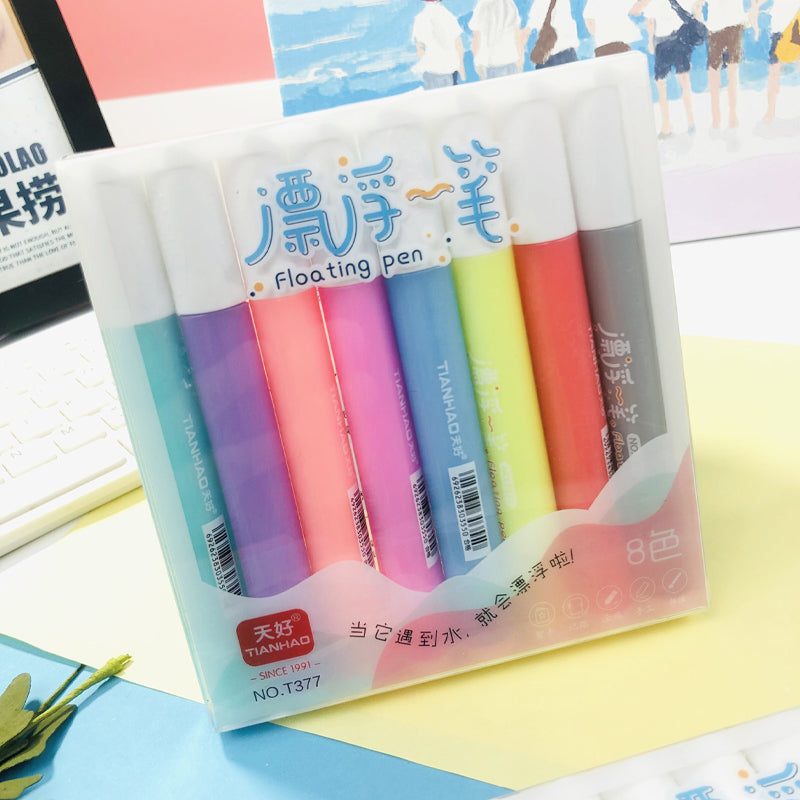 8 Colors Magical Water Painting Floating Ink Pens
Lk-Marker-055
Use this water floating pen to draw a picture on a spoon, when it encounters water, the drawn animal pattern will float in the water as if there is life, and you can stick it on your hand to make a simple tattoo. DIY drawing attracts children's attention and curiosity and cultivates children's patience. Mom, dad, and children can participate in paintings together, and parent-child interaction experience handmade fun!

Safe & Magical Function Made of high-quality ABS material, smooth edge and surface will not hurt your kids' hands. Non-toxic paintbrush, can be used with complete confidence. The unique material makes it insoluble in water, and the painted scene will float freely in the water.

Multiple functional uses Quick-drying, smooth writing, no ink leakage. The water-based ink is easily wiped off with a cloth On the whiteboard without leaving any trace.