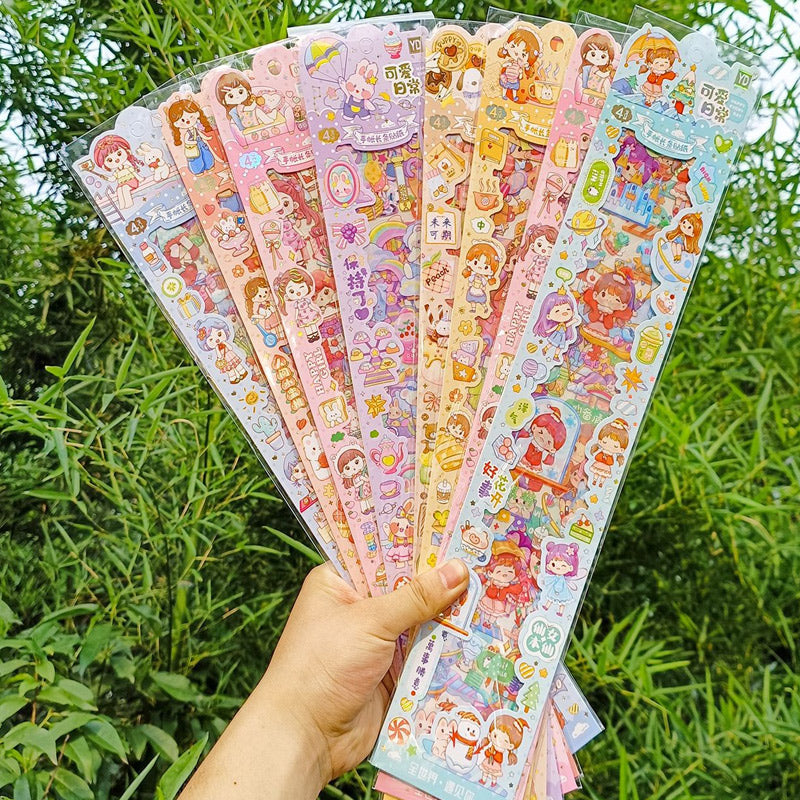 4 Sheets Long Stripe Ledger Stickers
LK-Sticker-013
Elevate your organization and style with our set of four Sheets of Long Stripe Ledger Stickers. These stickers are designed to add a touch of elegance and functionality to your planning, journals, or creative projects. Each sheet features a sleek, long stripe ledger pattern that brings a sophisticated flair to your pages.
With these stickers, you can effortlessly categorize, label, or highlight important information in a visually pleasing way. The adhesive backing ensures easy application and a secure hold on various surfaces, making them versatile for any purpose.
Note: We will ship only 1 Packet having 4 different sheets of sticker.