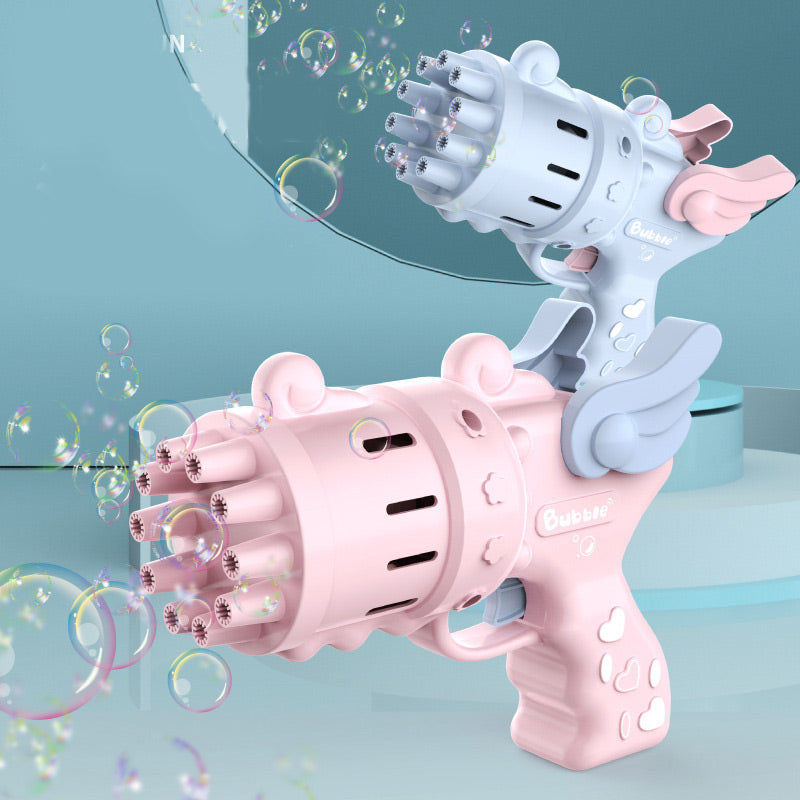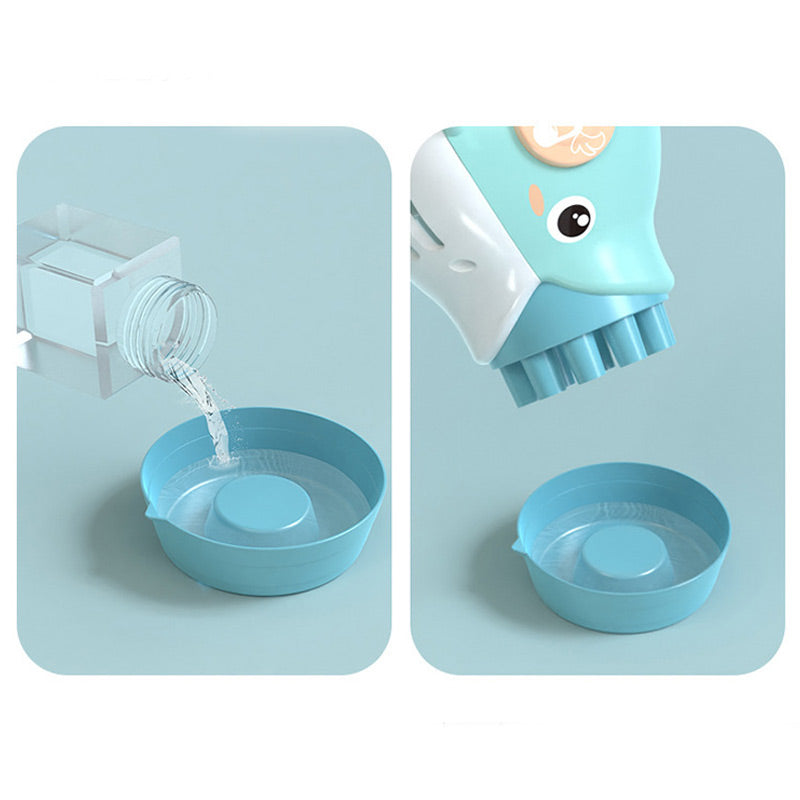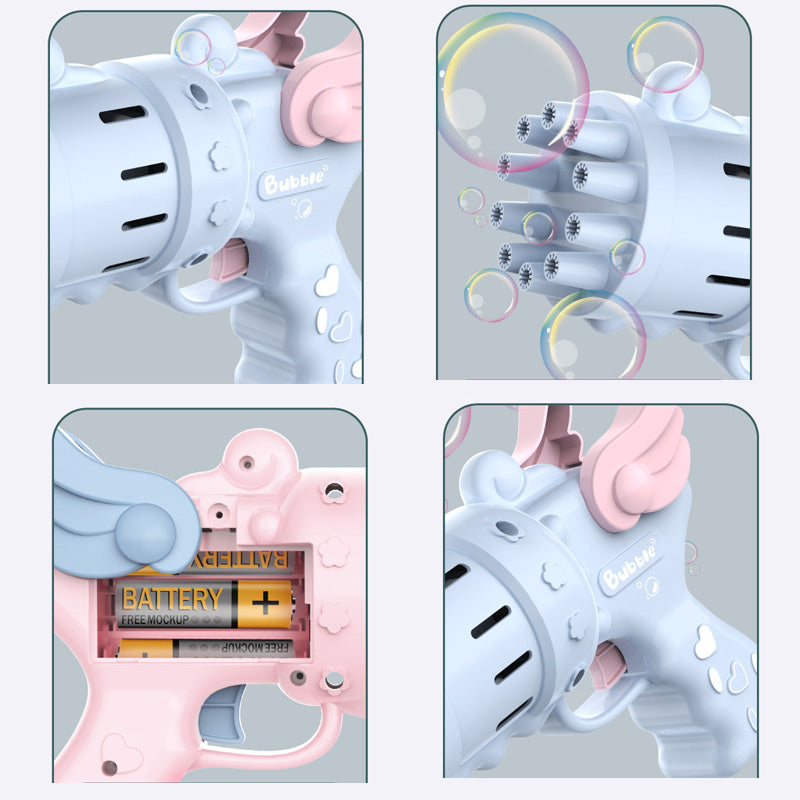 10 Holes Automatic Bubble Machine Gun Toy
LK-toy-019
innovative Bubble Maker Design --- The Bubble Guns have 10 bubble holes to blows out thousands of colorful bubbles per minute. The design of bubble guns combines Gatling with angel wings, which is loved by either boys and girls.(Batteries not included)

Kids Friendly ABS Material --- The bubble maker is made of ABS material, with no water leakage and no spill design, it is very safe for kids. Children can safely carry bubble maker and enjoy the fun of chasing bubbles.

Safe Cooling Fan Mode --- When the child is tired of chasing, she will feel very hot. The bubble machine can be turned into a fan by removing the gun head, providing cool and comfortable wind. The fan uses soft sponge rotor blades to provide safe bubble toys for your kids.